St John is Here for Good
07 Oct 2021

You may have seen our volunteers at events, our Non-Emergency Patient Transport vehicles on the roads, been to a first aid training class or have one of our kits at work or in your car. During many times in your life, St John will pop up when you least expect to help you out of a dangerous or even life-threatening situation.
And that's why we exist – because illnesses and accidents happen to all of us, and there is often a precariously narrow line between survival and death. You will probably never know when you might need the help, until the moment is upon you.
Those frantic minutes before an ambulance is called when you apply pressure to severe bleeding or start CPR – we want you to hear us in your head as you confidently know exactly what to do next because you attended first aid training.
That frightening concert when your friend takes a fall or has a heart attack – you know there will be a highly skilled team in the first aid tent who are ready to apply defibrillation or provide medication to make the pain tolerable.
Or even if you sadly have COVID and are being taken to hospital with the support of our people who are volunteering their time to keep paramedics on the road or in hospitals, allowing the system to continue to operate under the enormous load.
These are the moments in life when you need Good people around you.
We are Here for Good.
Wherever we are needed, whenever we are needed.
For the Good of you, your family, friends, colleagues and complete strangers.
Whether it is a volunteer or paid staff member, or those bystanders we have trained so they are confident to assist, anyone can be Here for Good if they just know how.
Since 1883 when the very first classes in first aid were taught in Victoria, to the establishment of Melbourne's very first ambulance service using hand pulled Ashford Litters in 1887, the bushfires of Black Summer and the pandemic, many very Good people have supported the health and emergency response for Victorians. Under the mission of 'Services to Humanity' we serve over 370,000 Victorians each year.
We hope you don't need us, but chances are you will. Know that if you do, many thousands of very Good people are there to support you, either at your home, workplace, school or on the street.
We are Here for Good
Learn more about our commitment to being Here for Good:
Did you know we receive no government funding to run any of these services? We also receive very little in the way of government grants, which are also erratic.
Please support us by donating if you can.
Thank you for helping us remain Here for Good.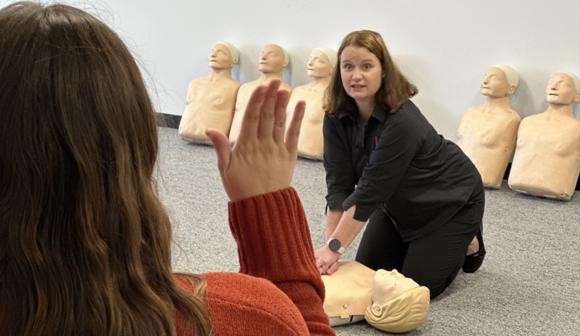 HLTAID011 PROVIDE FIRST AID
Suitable for both people in workplaces and members of the public who would like a comprehensive first aid course.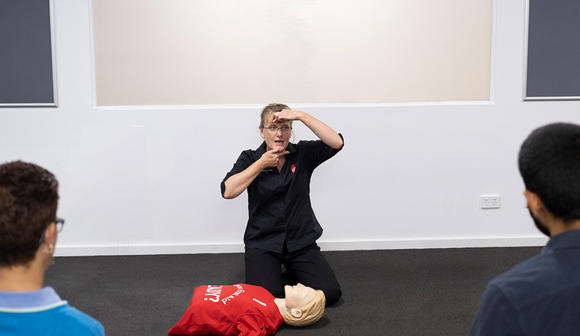 HLTAID009 PROVIDE CARDIOPULMONARY RESUSCITATION
Learn the skills to perform life-saving (CPR) on an adult, child or infant who is unconscious and not breathing normally.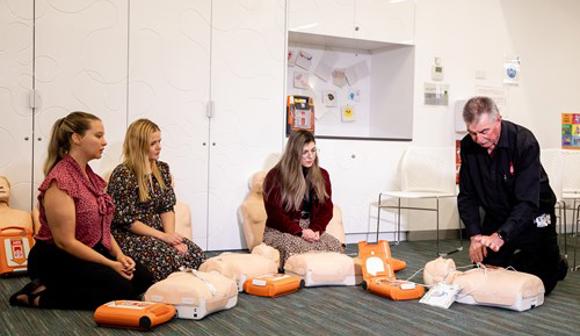 VENUES & LOCATIONS
St John has a range of​ training locations across Victoria.