St John launches defibrillator giveaway for Shocktober!
01 Oct 2021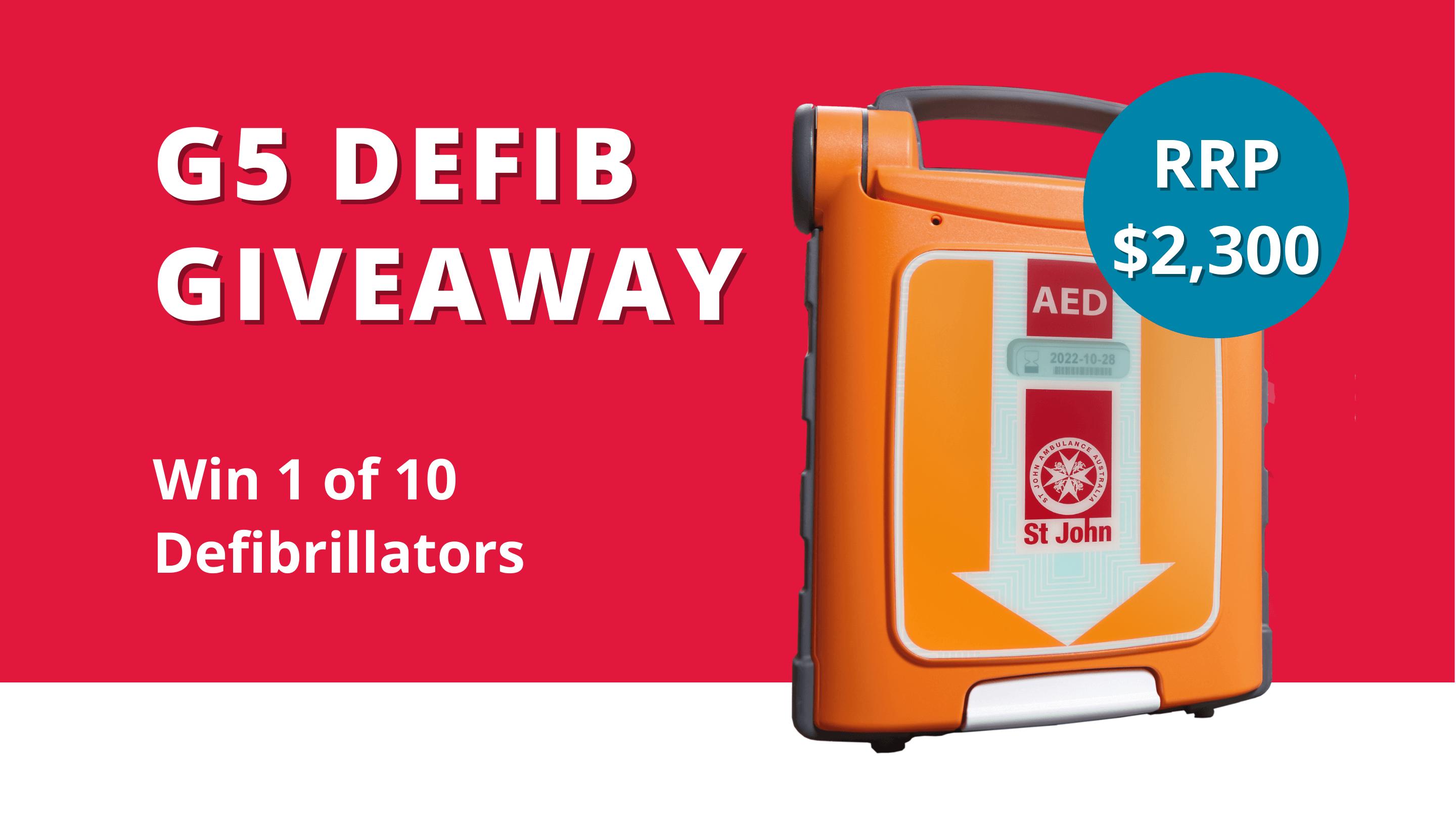 Each year throughout October, a month-long campaign named 'Shocktober' highlights the vital importance of Automated External Defibrillators (AEDs) and CPR in the event of a sudden cardiac arrest.
Sudden cardiac arrest is one of the leading causes of death in Australia, striking about 25,000 Australians every year. Each year, thousands of Australian families lose someone they love to cardiac arrest because life-saving equipment is not available.
Shocktober helps to create awareness about sudden cardiac arrest, AED locations and the crucial part defibrillators and CPR play in increasing sudden cardiac arrest survival. 
New research has revealed a quarter (26%) of Australians are not aware of any defibrillator locations. Although this figure has slightly decreased since 2018, it's still a significant number of Australians who would not be able to locate the nearest defibrillator in the event of an emergency.
Additionally, half (50%) of Australians would be too afraid to use a defibrillator in an emergency, with Victorians (56%) the most likely to be too scared to use the device. 
When it comes to sudden cardiac arrest, both immediate CPR and the use of an AED significantly increase the chance of survival. In fact, research has shown that when a defibrillator is used within the first few minutes of a sudden cardiac arrest, the survival rate can increase up to 70%.
We understand the importance of having more publicly accessible defibrillators within the community. So, for Shocktober, we're doing something special to drive awareness of your nearest defibrillator locations and provide more defibrillators in the Victorian community – hopefully one near you!
Shocktober Giveaway
Throughout October, for every 25 images posted of your nearest public defibrillator to Instagram, we'll donate one device to a worthy organisation – up to 10 St John G5 AEDS are up for grabs!
Here's how to enter
Take a photo of your nearest community defibrillator
Upload the image as an Instagram post, tag @stjohnvic and use the hashtag #mynearestdefib
Nominate a local organisation you would like to receive the defib (entry form to be provided via direct message).
There are 10 AEDS to be won with a total value of $23,000! So, get snapping!
For more information about the giveaway and to view the Terms and Conditions visit https://www.stjohnvic.com.au/products/defibrillators-aed/defibrillator-giveaway/.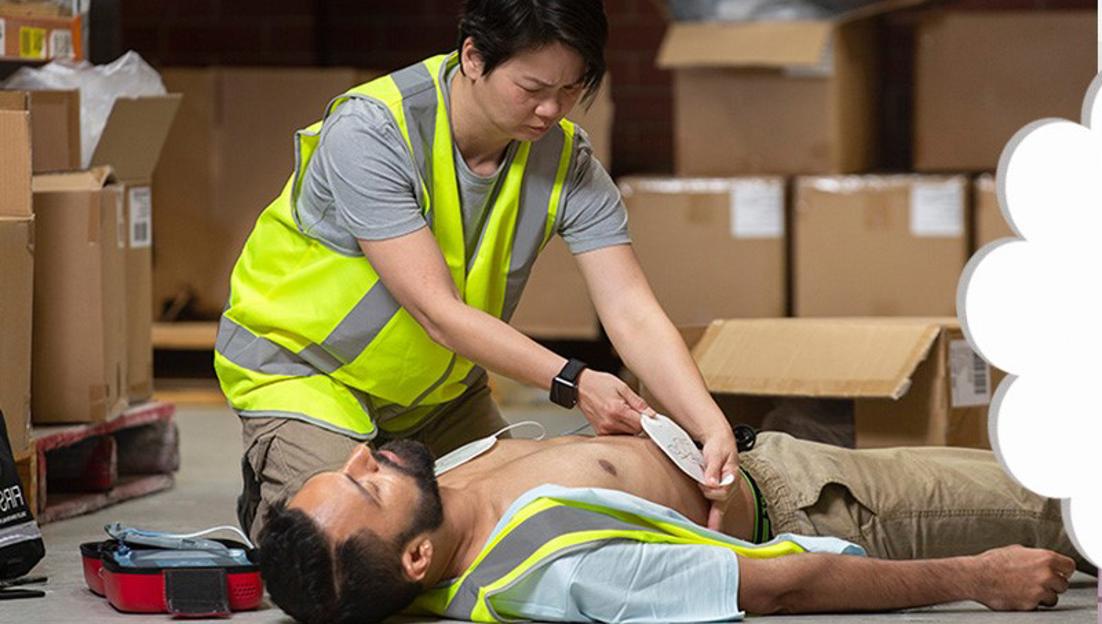 Bitesize Defibrillation eLearning
Learn about defibrillators, what they are, how they work and when to use one in this interactive online course.