Sudden Cardiac Arrest (SCA) continues to be one of the leading causes of death in Australia.
Defibrillators have the power to change this and save lives.
Having a defibrillator means you can step in with the tools to save a life before paramedics arrive – every minute counts. Research shows survival rates of up to 70% can be achieved if an AED is on hand.
St John Defibrillators – Ready to help you save lives
The St John G5 and G3 Elite AEDs are simple, effective and ready for the rescue.
Combining real time CPR feedback, Rescue Ready technology, user-paced rescue prompts and proven technology,
St John AED's are designed for both experienced and first time responders during a sudden cardiac arrest event.
Defibrillator Range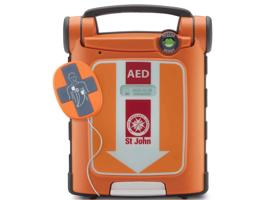 St John G5 with Intellisense CPR
The G5 is the only AED to combine real-time CPR feedback with user-paced rescue prompting.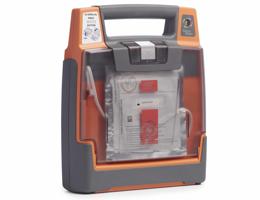 St John G3 Elite Semi-Auto
The G3 Elite's intuitive design makes it simple for rescuers of all skills levels. Step-by-step audio and visual instructions guide the user through the rescue.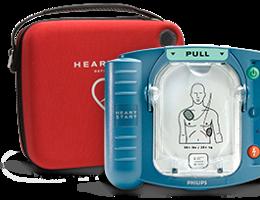 Philips HeartStart HS1 Defibrillator
The World's number 1 selling Defibrillator. Product Code: 8885067
MORE INFORMATION ON THE G5 AND G3 ELITE DEFIBRILLATORS (AED)
Defibrillator Accessories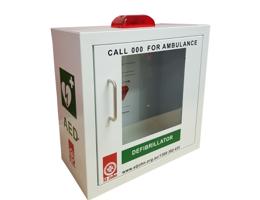 Defibrillator cabinets, cases and stands
Ensure your defibrillator is secure and easy to find when needed.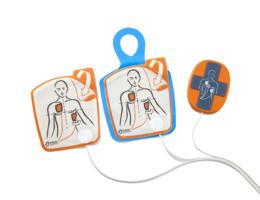 Defibrillator pads, batteries and accessories
View our range of defibrillator batteries and pads.
Defibrillators save lives
Why you need a Defibrillator during a sudden cardiac arrest:
Defibrillation within the first few minutes of having a Sudden Cardiac Arrest increases the chance of survival to over 70%
Without early defibrillation with an AED, less then 5% of cardiac arrest victims survive
Without defibrillation, for every minute that passes, the chance of survival reduces by 10%
Average Victorian ambulance response times are approximately 8-10 minutes in metro areas and up to 30 minutes in regional areas – defibrillation in combination with CPR gives victims the best chance of survival when waiting for Ambulance to arrive
There are very few times when a defibrillator is needed in the community, but when that time comes and it's your dad, your mum or someone you care about, you'd give an arm and a leg just to have one nearby. Having St John's defibrillator at our business helps our staff and customers have confidence that should the worst happen, someone is prepared and ready to help save lives.
Daniel - Gym owner
Breakwater Athletics
---
Defibrillator tips and resources
As the leaders in First Aid, we know a lot about defibrillators and how they can save lives. 
Learn about defibrillators and how to use them with our variety of helpful first aid articles, tips and resources.