The Philips HeartStart HS1 Defibrillator is the world's number one selling defibrillator.
With its popularity and widespread use, you can trust that you are using a device that has been tested by countless people around the world.
The HeartStart HS1 is designed to be simple. It's an ideal choice for anyone who wants a no fuss, semi automatic defibrillator. The device goes back to basics with clear audio instructions and visual instructions on the pads.
With the HeartStart HS1, you can be confident that you have a reliable tool at your disposal that can help you take action when a life is on the line. Whether you're at home, in the office, or out in the community, the HeartStart HS1 can help you make a difference.
Key features of the Philips HeartStart HS1 Defibrillator:
Lightweight at 1.5kg
Easy to use unit designed for people with little or no experience
Clear voice prompts to guide user through defibrillation and CPR
Rated to withstand temperatures up to 50°c and unit sealing against dust and water of IP21
Daily self–testing system and alert prompt when maintenance is required
8 year factory warranty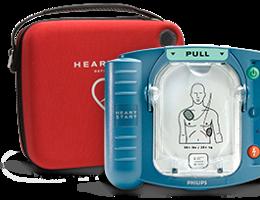 Philips HeartStart HS1 Defibrillator
The World's number 1 selling Defibrillator. Product Code: 8885067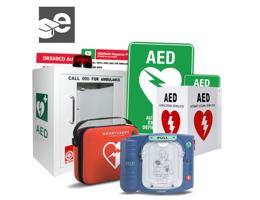 Philips HeartStart HS1 Defibrillator Bundle
The World's number 1 selling Defibrillator plus accessories in a value bundle. Product code: 750020
Defibrillator Accessories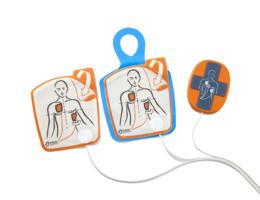 Defibrillator pads, batteries and accessories
View our range of defibrillator batteries and pads.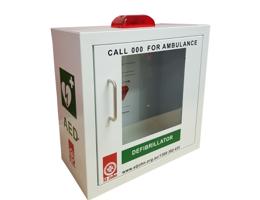 Defibrillator cabinets, cases and stands
Ensure your defibrillator is secure and easy to find when needed.