How to Locate Your Nearest Defibrillator
05 Oct 2020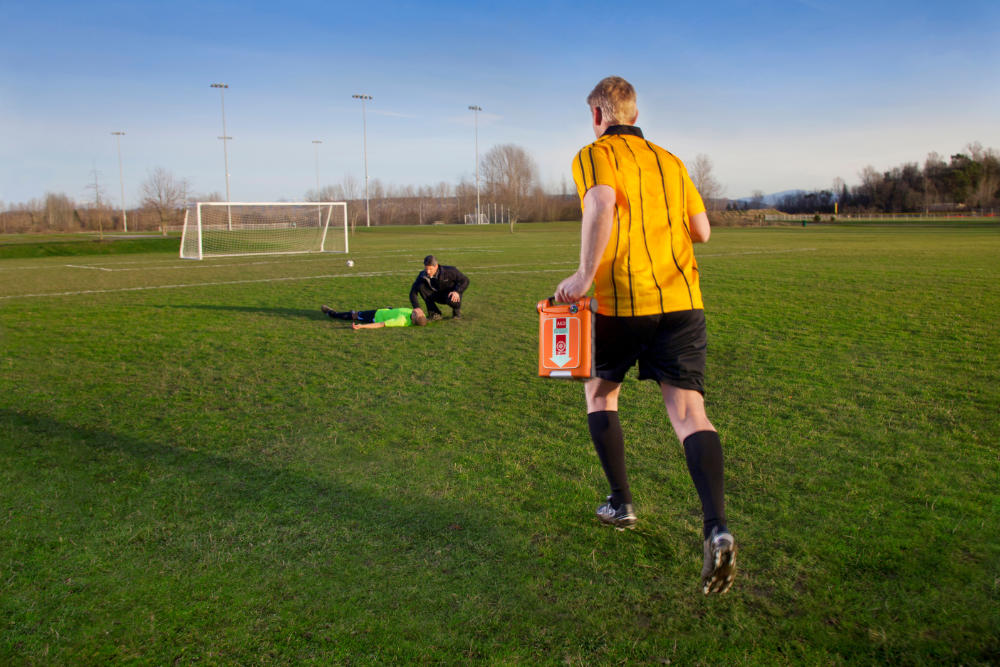 Imagine this. You're out walking with your friend, enjoying the lovely surroundings and suddenly they become sweaty, dizzy and drop to the ground. Your friend has become unconscious and stopped breathing – they're having a sudden cardiac arrest. Frantically you start shouting for help, call Triple Zero (000) and immediately start CPR. A nearby jogger hears the shout and rushes over, you tell them to find the nearest defibrillator, but the jogger isn't sure where that is. You continue to do CPR, whilst waiting for the ambulance to arrive and the jogger tries to locate a defibrillator.
It's been 5 minutes; the ambulance has still not arrived and there's still no defibrillator in sight. After 10 minutes paramedics finally arrives, but despite their best efforts it's too late, your friend has tragically passed away.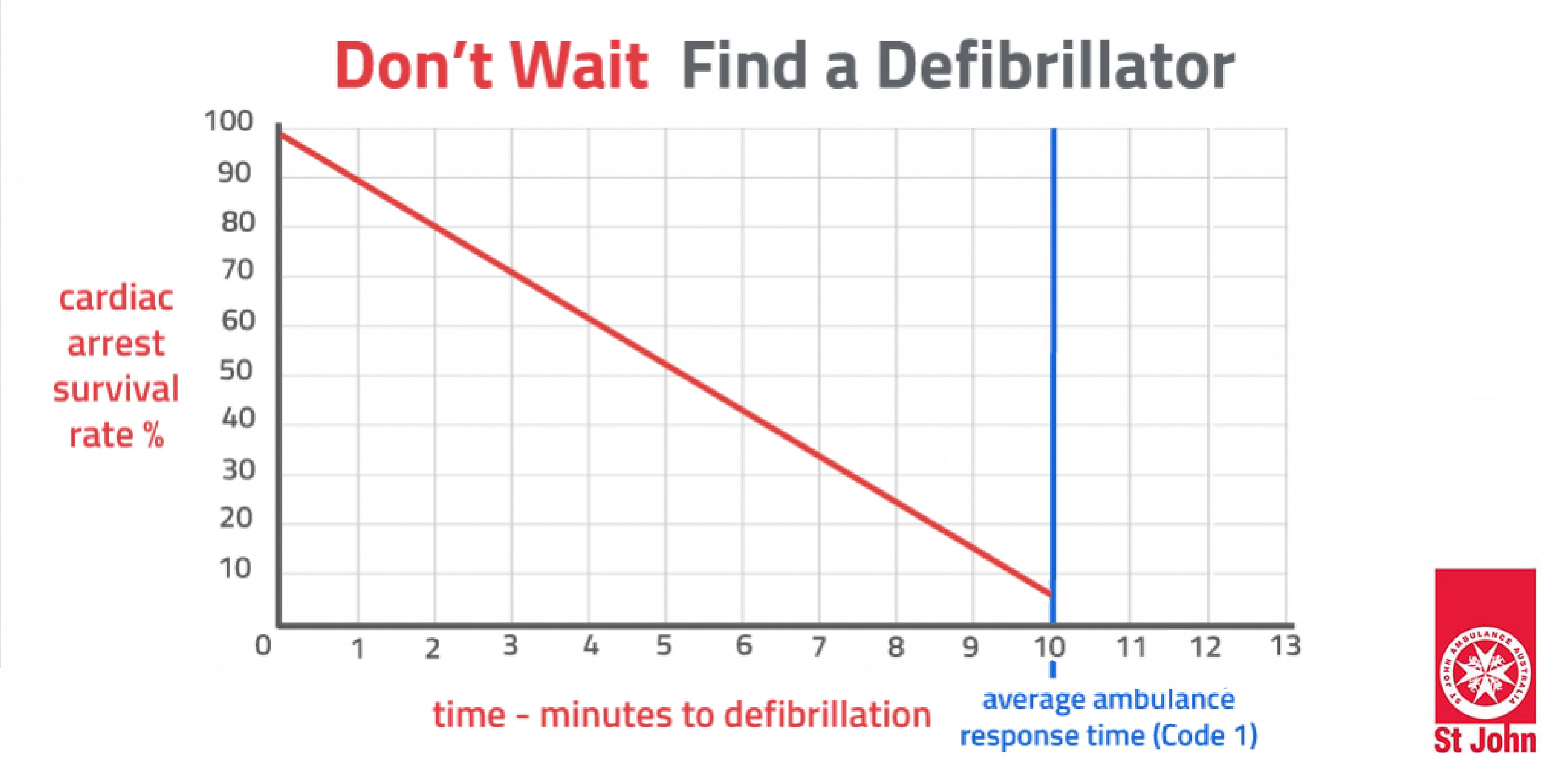 Defibrillators Significantly Increase Survival Rates 
See, if the jogger was able to locate the nearest defibrillator within the first few minutes, it would have significantly increased the patient's chance of survival. In fact, the patient's chance of survival would have increased to around 70%. Every minute that passes without defibrillation decreases the chance of survival by 10%. With an average 10-minute ambulance response time currently in just metro Melbourne, you can see how easily the clock ticks down on their chances.
When it comes to Out-of-Hospital Sudden Cardiac Arrest (OHCA), defibrillation is one of the key factors in the Chain of Survival (actions that when properly executed, reduce the mortality associated with sudden cardiac arrest). But in the event of an emergency, how do you locate the nearest defibrillator?

Putting Your Defibrillator on the Map
Firstly, before explaining how to locate the nearest defibrillator, let's take a step back and discuss how to put your defibrillator on the map or in other words, registering the device so that emergency call takers can direct people to their nearest defibrillator.
If you have a defibrillator, it's good practice to check it is registered with Ambulance Victoria. Registering your defibrillator is a really simple process and can make the world of difference in an emergency. But, why register a defibrillator?  
In 2022, over 7,000 Victorians suffered an OHCA. The small window of time between someone collapsing from cardiac arrest and paramedics arriving is critical. If a defibrillator is registered, it gives an instant ability for a bystander to locate the nearest defibrillator in an emergency via the GoodSAM app (more on this later).
By registering the location of your defibrillator with Ambulance Victoria, it's a quick yet important step that can help link defibrillators in communities across Victoria with people who need them at their time of need.
GoodSAM – The Network of Lifesaving Responders
GoodSAM is a free global smartphone app that alerts responders to someone nearby in cardiac arrest. GoodSAM is linked to the Triple Zero (000) communications centre, so as soon as an ambulance is dispatched, a GoodSAM alert will ring for up to three nearby individuals who can choose to respond. Additionally, the GoodSAM responder is also notified of the nearest defibrillator.
How does GoodSAM work?
A Triple Zero (000) call triggers an alert to be sent to a GoodSAM Responder.
The responder is told the location of the patient and the nearest available defibrillator.
At the same time, the closest available ambulance is simultaneously sent to the patient, and in some part of Victoria, the fire brigade is also dispatched.
Meanwhile, the GoodSAM Responder can provide CPR and, if possible, make use of the nearest available defibrillator. This gives the patient a greater chance of survival.
When you register your defibrillator with Ambulance Victoria, this will be picked up by GoodSAM and alert the GoodSAM Responder immediately in an emergency.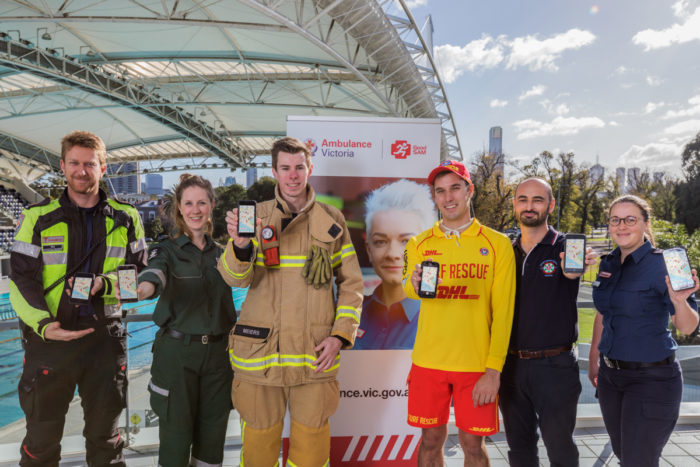 Becoming a GoodSAM Responder
Any adult that is familiar with CPR and the use of a defibrillator, First-Aid trained, or a registered health professional can become a GoodSAM Responder in Victoria.  
While responders are not required to have completed formal First Aid or CPR training to register, it is expected that they have the skills and knowledge to provide CPR and use an AED. To become First Aid qualified, a list of accredited courses is available here.
To become a GoodSAM Responder, there are four simple steps.
Download the GoodSAM Responder app on a mobile device.
Register your personal details and upload your photo ID. (If you do not belong to one of the listed organisations, select 'Australian Public'. Alternatively, if you can provide evidence of First Aid training you can select 'GoodSAM').
Once your details are verified (typically within three business days) you will receive a confirmation email.
Log into the GoodSAM app to start receiving alerts.
The equation is quite simple, more defibrillators registered + more GoodSAM responders = more lives saved.
Locating Your Nearest Defibrillator
Most public places have a defibrillator, such as sporting facilities, supermarkets and workplaces.
Finding out where your nearest defibrillator/s are located is simple, just visit Ambulance Victoria's website. By clicking on 'Locating an AED', it will automatically generate defibrillators near you. Additionally, you can also select a suburb, to find the nearest defibrillators in that suburb.

When it comes to OHCA and survival, having a defibrillator is just as important as making the whereabouts of your device known in the Registry. Because, as you can see, it can be the difference between a person surviving or dying. Registering your defibrillator, becoming First Aid trained and becoming a GoodSAM responder are all simple steps we can take to help increase OHCA survival outcomes.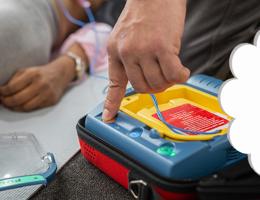 Bitesize Defibrillation
Learn about defibrillators, what they are, how they work and when to use one in this interactive online course.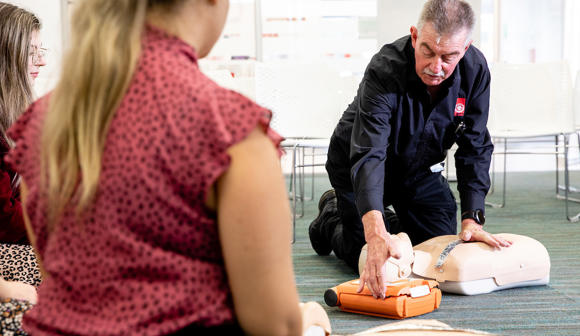 Shocktober 2023
Check out all the events we're hosting to support Victorians this Shocktober from free CPR training, give aways and more.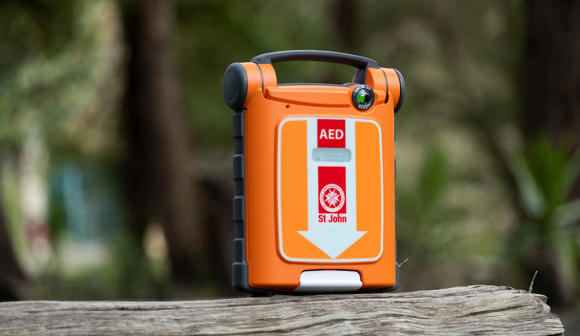 How to choose the right Defibrillator for you
Choosing a defibrillator can be hard. Read our list of things you should consider when choosing the right defibrillator for your needs.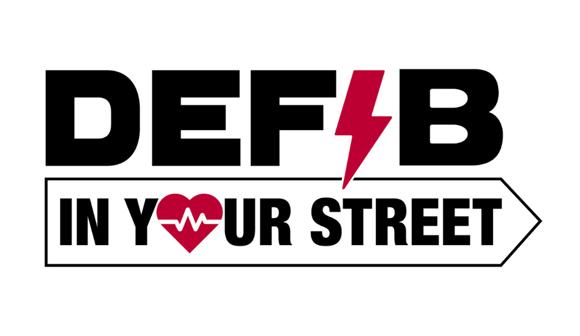 Defib in your street
After the successful launch in the Suburb of Reservoir in 2022, Defib in Your Street is currently aiming to make St Albans and the 3021 postcode the safest place in Australia to have a sudden cardiac arrest.
Find out more about the program.