Location
18 Attenborough St, Dandenong VIC 3175
Our St John Dandenong training venue
is 37 kilometres south-east of Melbourne's city centre close to public transport.
The St John Ambulance Victoria Dandenong Training Venue offers a range of first aid courses for Dandenong residents and businesses. Whether you're a professional requiring first aid accreditation for your workplace or organisation, or an individual who wants to gain life-saving skills, we make it easy to access world-class first aid training near your home or work. 
BE PREPARED WITH FIRST AID COURSES IN DANDENONG, VICTORIA
Conveniently located at 18 Attenborough St, our Dandenong first aid course venue makes it easy to gain essential life-saving skills. Whether you're undertaking a first aid course in Dandenong for professional or personal reasons, our wide range of training options make it easy. 
BOOK NATIONALLY RECOGNISED, PROFESSIONAL FIRST AID COURSES IN DANDENONG WITH ST JOHN AMBULANCE VICTORIA
Our award-winning training will give you the skills and confidence to provide crucial assistance in emergencies, reducing risks and improving community safety. 
Along with our Dandenong first aid courses, we also offer essential life-saving training at over 30 locations across Victoria, including Ballarat, Geelong, Frankston, Cranbourne, Melbourne CBD and Bendigo. No matter where in the state you're located, St John Ambulance Victoria makes the process of becoming first aid trained simple, easy, and enjoyable. 
If you're interested in attending a first aid course in Dandenong you can conveniently view all our available Dandenong class dates live in real time and book online.
We run first aid courses in Dandenong almost every day of the week. Below is a list of our most popular Dandenong first aid courses.
Nationally Recognised Training:
Non Accredited Training:
Classes at our Dandenong training venue regularly book out, so it's recommended you book in advance to avoid disappointment.
The closest Metro train station to the training venue is Dandenong Railway Station on Cranbourne and Pakenham lines.
This venue is just off Cheltenham Road and can be accessed via Eastlink (Toll road).
Free parking is available at the venue. Enter via Attenborough Street.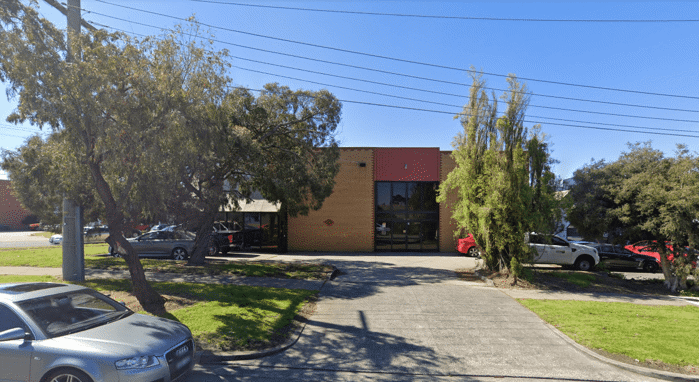 McDonald's Dandenong (97-99 Cheltenham Rd, Dandenong) - 2-minute drive from the venue 
Just Kebabs (114 Cheltenham Rd, Dandenong) - 2-minute drive from the venue 
KFC Dandenong Market (1/25 Princes Hwy, Dandenong) - 5-minute drive from the venue 
Various eateries at Dandenong Plaza - 7-minute drive from the venue 
Hours might differ due to COVID-19, please check with individual restaurants.
Site Facilities
The Dandenong training venue offers the following facilities to ensure your learning experience is enjoyable and comfortable.
Tea and coffee refreshments 
Vending machine
Training room's kitchenette consists of hot water, fridge and microwave for your use if you wish to provide your own lunch
Free Wi-Fi available
Training is held between 8.30am to 5.00pm each day with doors open at 8:15am.

Wheelchair accessible
Yes! Our range of practical and innovative first aid training options can suit beginners who have no previous first aid training up to individuals who have previously received training and are looking for refresher courses to update their skills or advance their skills.
St John Ambulance Victoria basic first aid courses can take as little as 2-hours for CPR, and up to 4 hours or 1 day for general first aid. You can view our full range of first aid courses available at our Dandenong venue here. If you live or work in Dandenong or the surrounding areas, it couldn't be easier to attend one of our enjoyable training sessions, which run between 8:30 am and 5:00 pm most days of the week. 
Our first aid training uses innovative technology, smart devices and interactivity to support your learning and make it enjoyable. Throughout your course, your trainer will assess your skills through a combination of practical activities and theory questions, which includes individual and group exercises. If relevant to your course, you will be required to demonstrate CPR on a manikin on the floor. Once you have successfully completed your training,your first aid course certificate will be emailed to you within 24 hours.
Have more questions about our first aid courses in Dandenong? Check out our frequently asked questions for more advice on how to best prepare for your training day.