Winter School Holiday First Aid Tips: Ensuring Safety While Having Fun
20 Jun 2023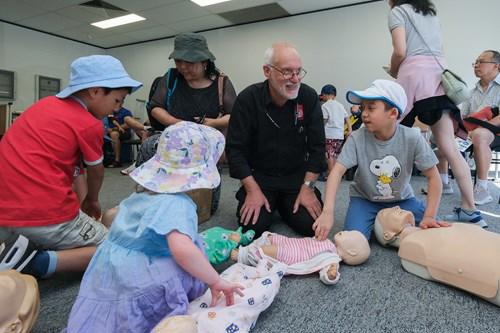 School holidays are an exciting time for children and their families. It's a chance to unwind, explore new activities, and create lasting memories. However, accidents can happen when kids are active and adventurous. That's why it's essential for parents, caregivers, and even kids themselves, to be prepared with basic first aid knowledge. In this article, we will provide some valuable tips to ensure the safety and well-being of children this winter school holidays.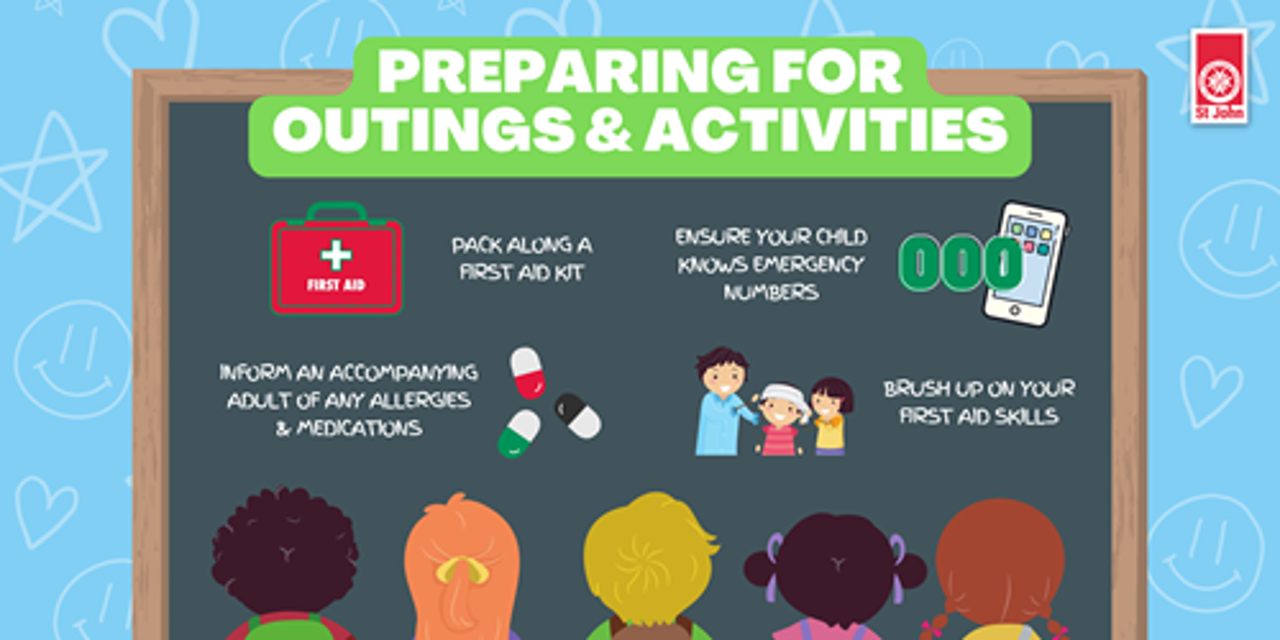 Pack along a First Aid Kit
Having a handy first aid kit, like this Personal First Aid Kit, readily available will help you respond quickly to minor injuries or illnesses. First Aid emergencies can happen anywhere, at any time – so it might be worth popping an easy-to-carry kit in your bag or car before heading out on your adventure. 
Ensure your child knows emergency numbers
Teach your child how, when, and who to call for help, emphasizing the importance of providing accurate information in case of an emergency. Practice memorising important numbers, like 000 and their parent/guardian's mobile number, or have these written on a card that they can keep with them at all times. 
Take extra care around injury hotspots at home
As your child spends more time at home during the holidays, it is important that precautions are taken around areas that might be dangerous. In the colder months, parents might prepare warmer baths, hot drinks, and turn on heaters or keep fireplaces alight – while this may create a comfortable environment, it's crucial that extra care is taken to avoid burns. 
Similarly, wet weather may cause the ground outside to be slippery (especially where leaves have fallen). To avoid falls that could result in sprains and strains, remember to keep an eye on your child while they play outside.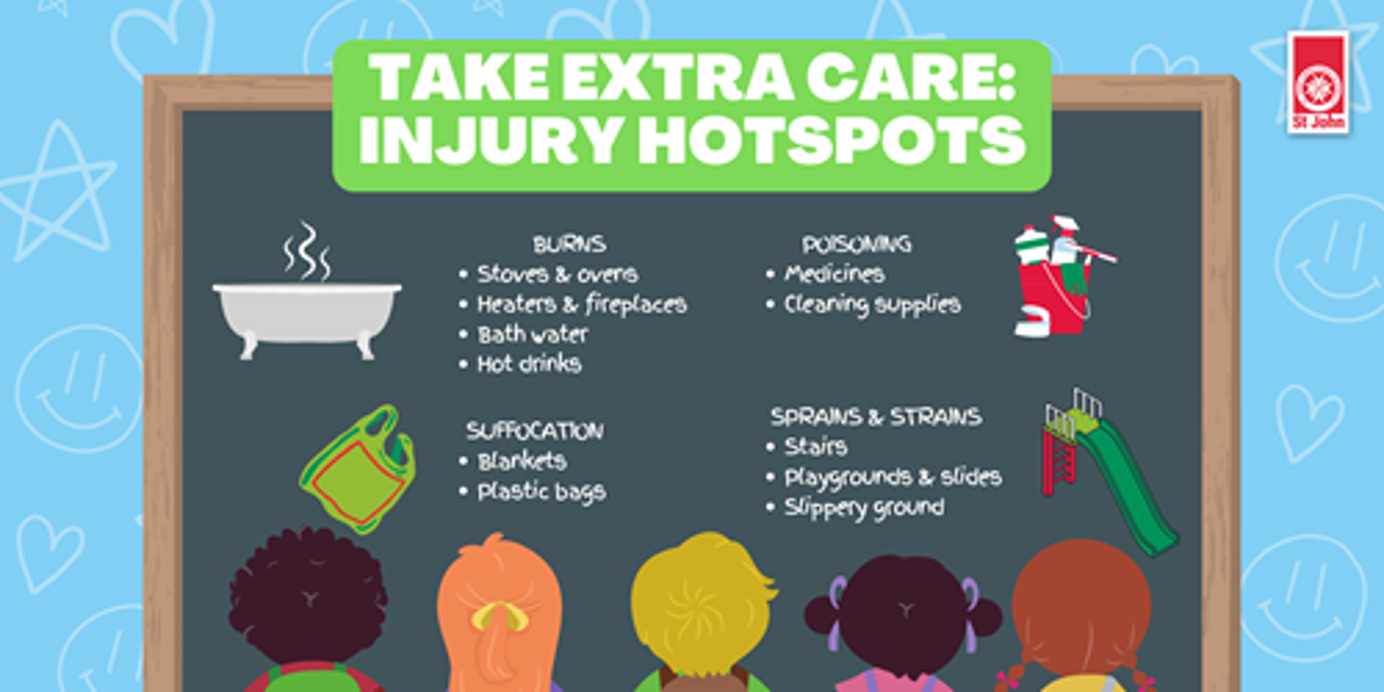 Allergies and medications
If your child is going on a trip with friends or family, remember to inform the accompanying adult if they have any allergies or require regular medication. Ensure that caregivers are familiar with any necessary precautions or emergency procedures – and if your child carries an epinephrine auto-injector, make sure it is easily accessible and that the accompanying adult knows how to use it if required. 
Brush up on your First Aid skills
By taking up a First Aid course – or a refresher – you can enhance your skills and confidence. Familiarise yourself with basic first aid skills such as treating cuts, bruises, burns, and minor sprains. Understanding how to properly clean and dress wounds, immobilize injured limbs, and provide comfort to an injured child can make a significant difference in their recovery. This is especially useful if you are tasked with looking after not just your child, but their friends too. 
Make sure your child knows some First Aid basics
Children of school-going age are never too young to learn some First Aid skills. Those as young as 5 can learn how to identify emergencies and call 000. Through our First Aid In Schools program, we teach children in Grade 3 and 4 how to check the airway and breathing, and place a patient in the recovery position. Older kids are capable of learning how to perform CPR, and knowing when it is required.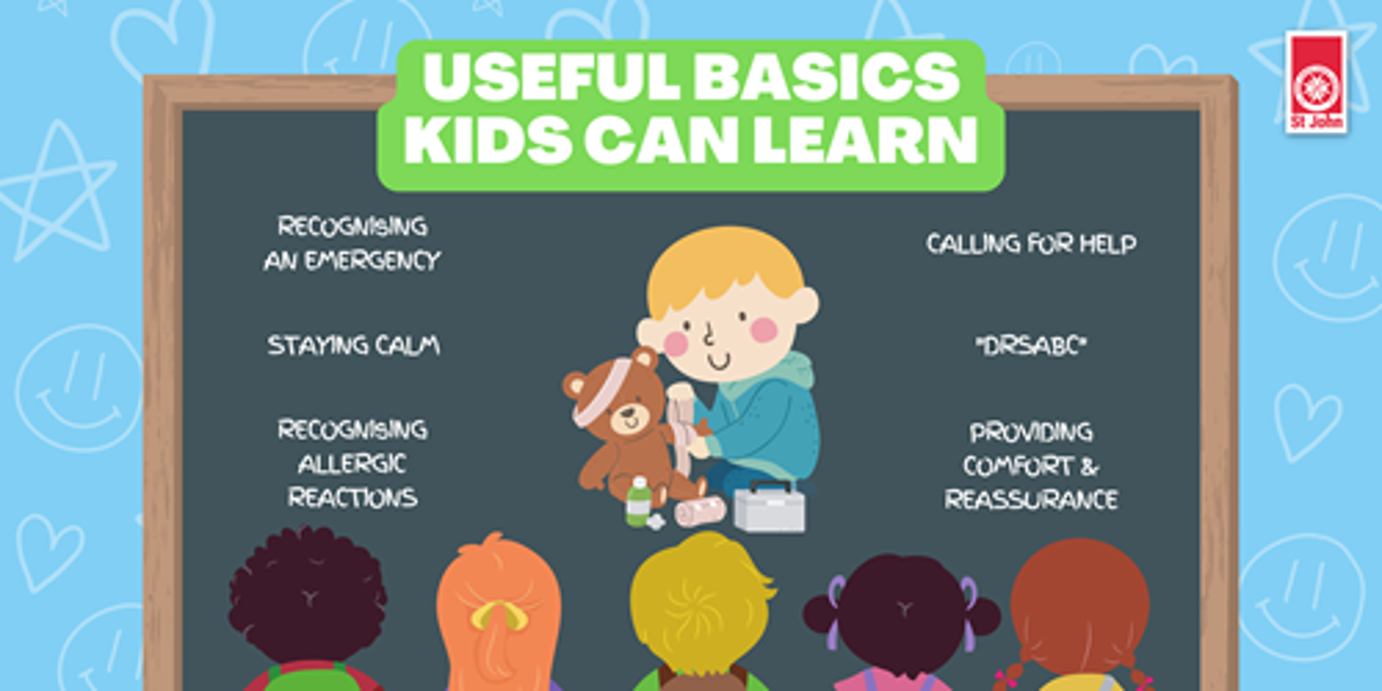 Being prepared, knowing the basics of first aid, and implementing safety measures will allow families to enjoy their holiday adventures with peace of mind. Remember, accidents can happen anywhere, at any time, but with proper preparation and quick response, you can minimise their impact and keep the focus on creating beautiful memories together this holiday.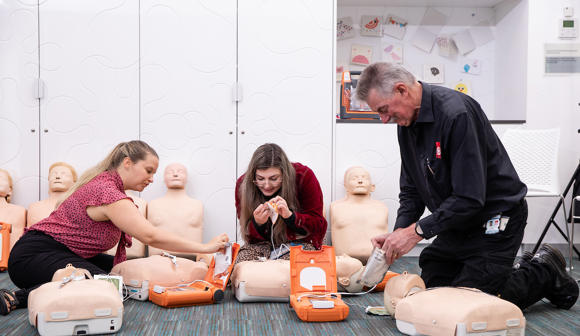 HLTAID011 PROVIDE FIRST AID
Suitable for both people in workplaces and members of the public who would like a comprehensive first aid course.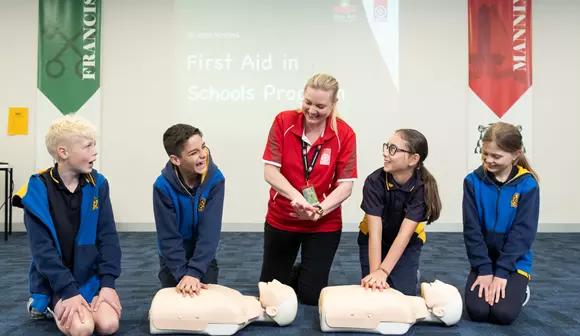 FIRST AID IN SCHOOLS PROGRAM
This free program teaches primary school students the importance of First Aid and what to do in an event of an emergency.
CARING FOR BABIES AND KIDS
Designed for parents and carers. Learn to manage basic first aid situations specific to babies and kids up to 7.