St John Revs Up Industry Expectations With State-of-the-Art Buggy
19 Feb 2018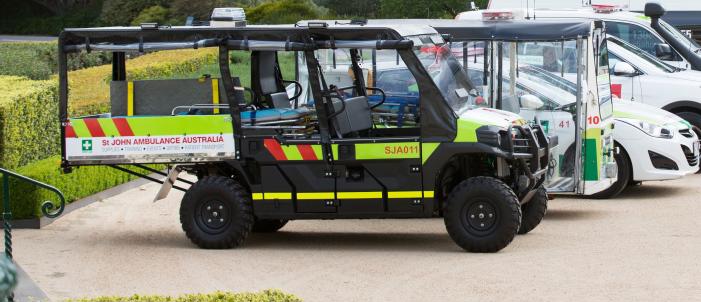 Members of the public are often curious about St John Ambulance and what happens behind the scenes. We're opening up the curtain and sharing more about the life saving equipment, people and procedures that spring into action each and every day at events and festivals across the state. One piece of important equipment you might like to know more about is our off road 4WD Buggy.
As you can imagine, many of these events happen in treacherous terrain that regular response vehicles cannot access when someone is injured and requires transport. No defined roads, difficult landscapes and rough weather can mean it takes longer than necessary to respond to an incident and get the casualty to safety. Response times are critical when it comes to medical care and every minute saved can improve patient outcomes and recovery. Our customers recognise this too and many events and festivals were demanding an increased capability from us in this area.
Through a Grant from Emergency Management Victoria's Emergency Services Volunteer Sustainability Grants Victoria Program, St John Ambulance Victoria was able to purchase and custom engineer a stretcher capable 4WD Kawasaki Mule Buggy. Designed by specialists from St John and a vehicle modification company, the innovative Buggy allows for patients to be collected from inaccessible locations and transported to a First Aid post for further care by an expert team. This often includes leading emergency department doctors, nurses and paramedics who freely give up their time to help others through the delivery of best practice First Aid and Medical services.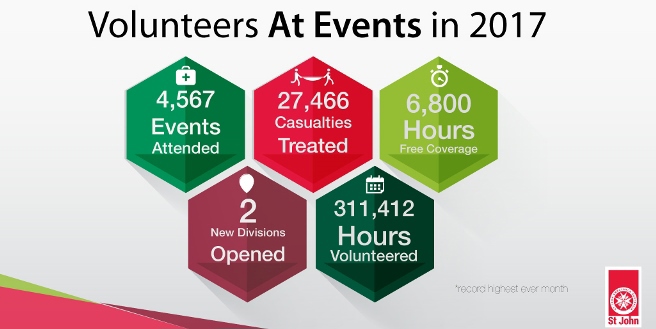 St John is the lead first aid provider under Emergency Management arrangements in Victoria, being called upon in times of crisis for Victorian communities and to support firefighters at relief centres.  This Medical Response Buggy, first deployed in November 2017, means St John crews can now respond to patients in usually inaccessible locations, meaning everyone who attends a St John covered event or incident can feel confident in the knowledge that they have access to best practice First Aid and Medical services.  No other Event Health Services provider in Australia has access to a 4WD buggy that can safely and securely transport a patient. As the first and pioneering provider, St John has always been a step ahead with innovations in equipment and service, something we are extremely proud of.
By enhancing the care we can provide on the ground, we aim to reduce the number of emergency department presentations; easing the strain on local healthcare providers and the ambulance service.
The one-of-a-kind Medical Response Buggy further ensures that St John are the best equipped, most up to date and ready to respond Event Health Services provider in Victoria. This enhances health outcomes, safety and resilience for the entire community now and well into the future. We are very grateful to have received a grant that has allowed the purchase of this first of its kind Medical Response Buggy, as it means more people can access lifesaving First Aid.
Keep a lookout for St John volunteers and the Buggy at an event near you and feel free to say hello and thanks – they will really appreciate it!
Covering more than 4,500 events per year, St John volunteers treat at more events, in more locations, more often, than any other provider. With more than 130+ years of operation, 24x7x365 availability, state of the art technology, vehicles and equipment, as well as a strong sense of community service, no other provider has the experience, capability and backing that St John delivers.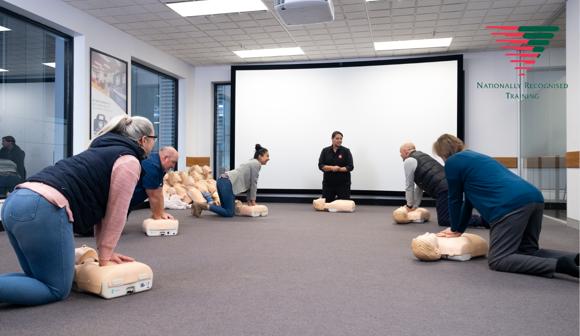 PROVIDE FIRST AID
Learn how to manage a range of common first aid scenarios.
MENTAL HEALTH AND CRISIS SUPPORT
Learn how to recognise and support people dealing with a range of common mental health issues.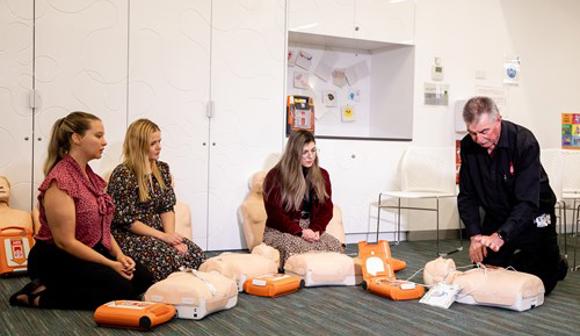 PROVIDE CARDIOPULMONARY RESUSCITATION
Learn the skills to perform life-saving (CPR) on an adult, child or infant who is unconscious and not breathing normally.