Push For Work Lifesavers – Herald Sun
04 May 2018
St John Ambulance Victoria is calling for action to be made by demanding Defibrillators to be compulsory for businesses across the state.
Read more below in this article by the Herald Sun.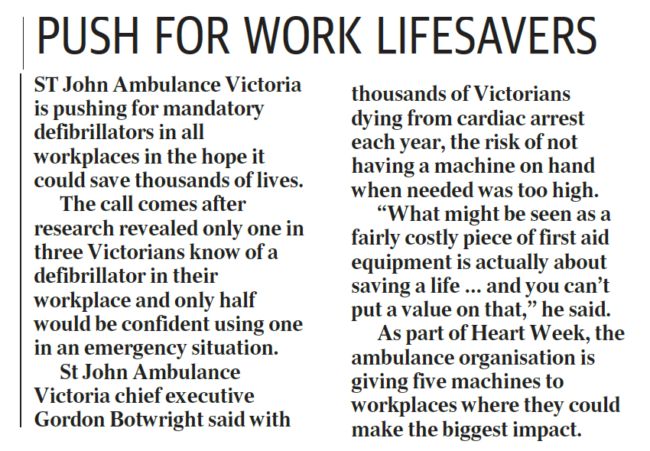 PROVIDE FIRST AID
Learn how to manage a range of common first aid scenarios.
INFECTION CONTROL ELEARNING
Workplace infection control course completed online within 45 minutes.
TEMPERATURE SCREENING SERVICE
Help restrict unwell people from entering