Life-Saving Training Provided – Shepparton News
19 Apr 2018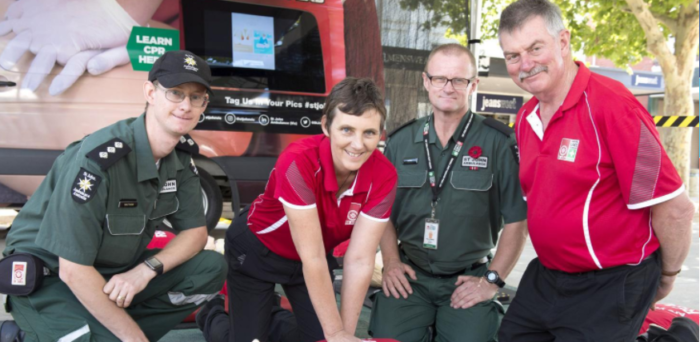 St John Ambulance (VIC) visited Shepparton Maude St Mall on Wednesday 18th April as part of the 2018 CPR Lab Rural Roadshow.
Professional trainers provided locals the opportunity to learn real life-saving skills with 10 minute CPR lessons using the state of the art QCPR technology, exclusive to St John Ambulance.
Read more in this article from Shepparton News.
HLTAID001 PROVIDE CARDIOPULMONARY RESUSCITATION (CPR)
Gain the knowledge and confidence to perform CPR on adults, children and infants.
PROVIDE FIRST AID
Learn how to manage a range of common first aid scenarios.
A DEFIBRILLATOR CAN MAKE THE DIFFERENCE BETWEEN LIFE AND DEATH
Defibrillation within the first few minutes of having a Sudden Cardiac Arrest, increases the chance of survival, to over 70%.