2023 First Aid Champion Awards (CPR): Neighbour In Need, Lifesaver Indeed
25 Aug 2023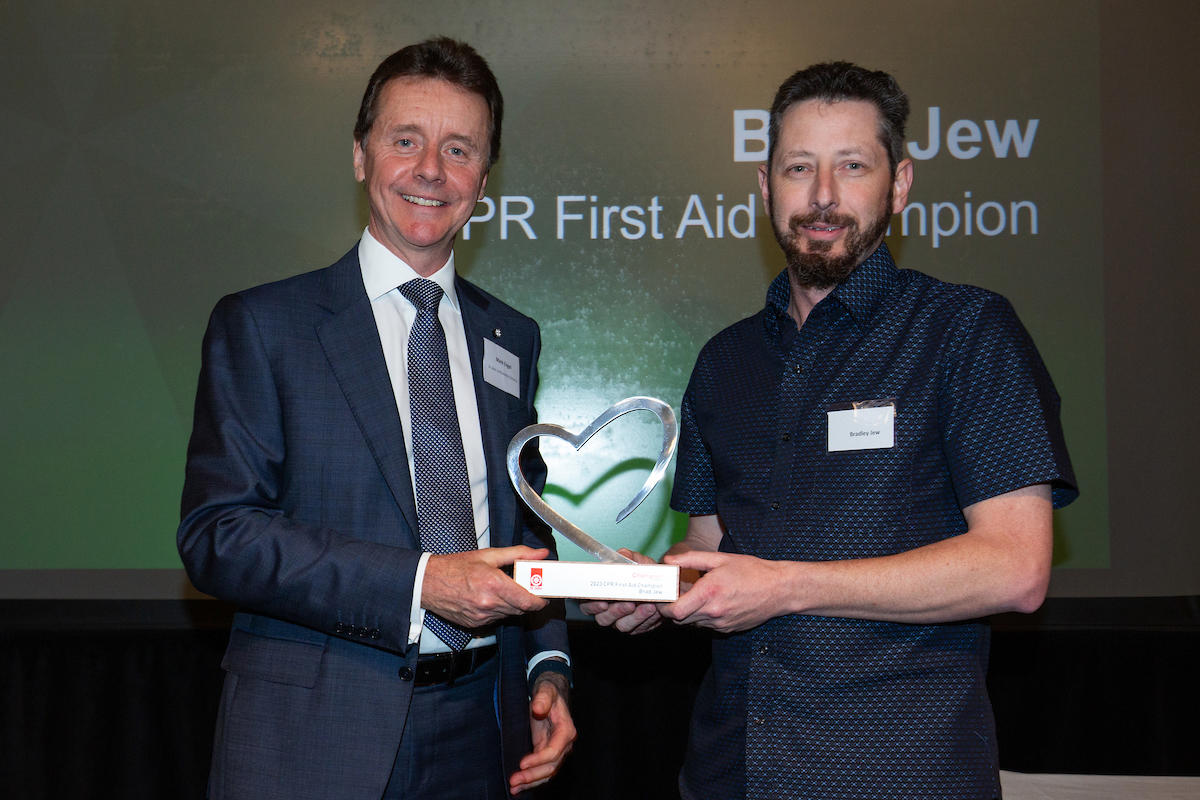 Brad Jew is no stranger to saving lives through first aid. A Victoria State Emergency Service Training Officer, he has saved more than three lives throughout his career – most recently, it was the life of a young person who lived just 100 metres from Brad's home in Ballarat.
One day in June 2023, Brad was working from home when he received a GoodSAM alert. GoodSAM is a free, worldwide mobile application that notifies responders about individuals experiencing cardiac arrest nearby. Through a connection to the Triple Zero (000) communication center, GoodSAM ensures that the moment an ambulance is dispatched, an alert from the app will be sent to registered responders.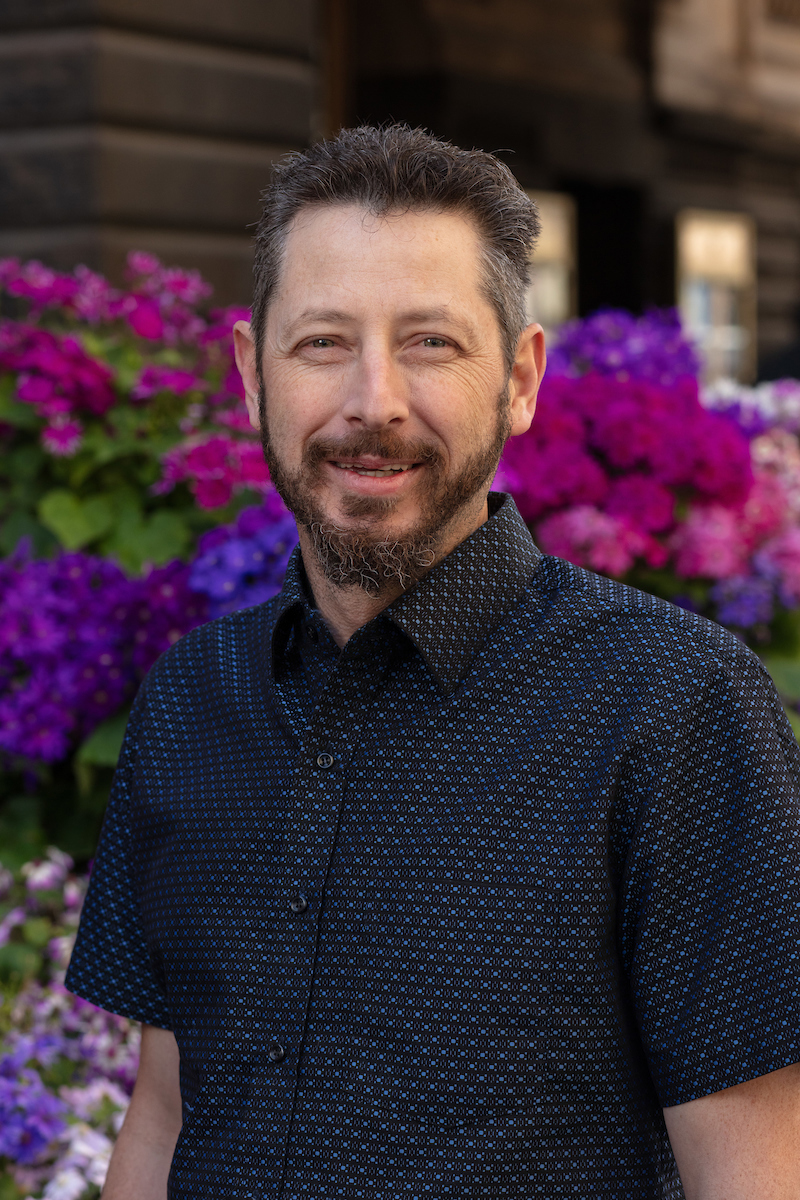 As a registered GoodSAM responder, Brad was alerted about someone in cardiac arrest near his home. He immediately dropped what he was doing and rushed to the location to find a young person in cardiac arrest; their dad administering CPR.
As luck would have it, Brad was driving his work car, which had a defibrillator. He promptly and calmly took over, continuing to give chest compressions before applying the defibrillator. After some time, the patient started breathing and was transported to hospital.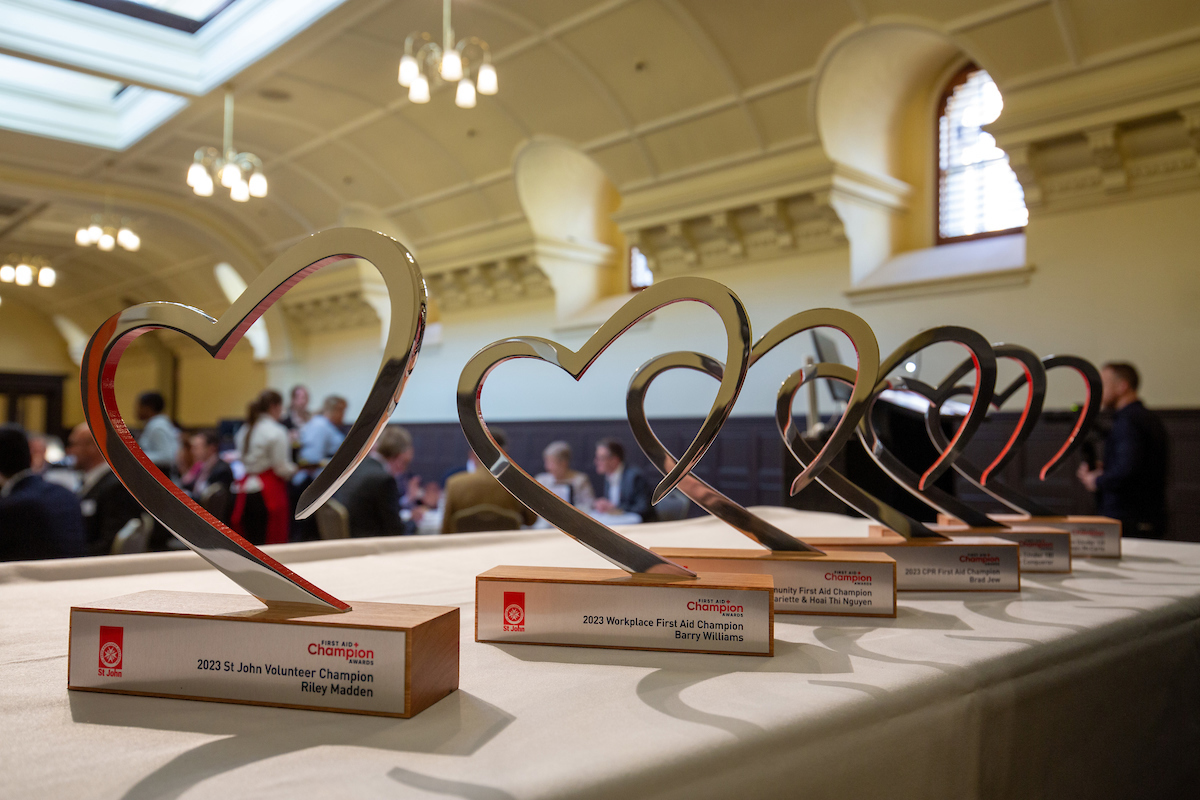 The patient has since made a full recovery and Brad is looking forward to meeting up with them soon.
For his dedication and heroic actions, Brad was named Champion of the CPR Category at St John Ambulance Victoria's 2023 First Aid Champion Awards. His lifesaving skills are a reflection of the importance of first aid and CPR training – especially when less than half of Victorians know how to use a defibrillator. And his willingness to volunteer as a GoodSAM responder is a reminder that, by playing our part in the community, we are contributing to a resilient Victoria where more lives can be saved.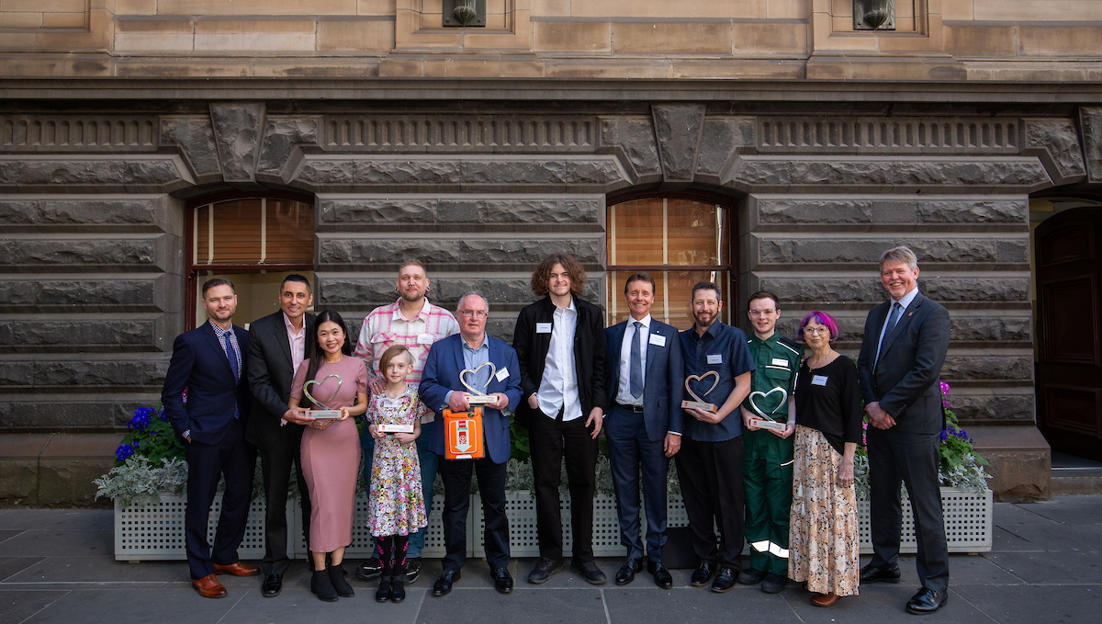 KNOW AN EVERYDAY HERO?
Nominate them for the 2024 First Aid Champion Awards!