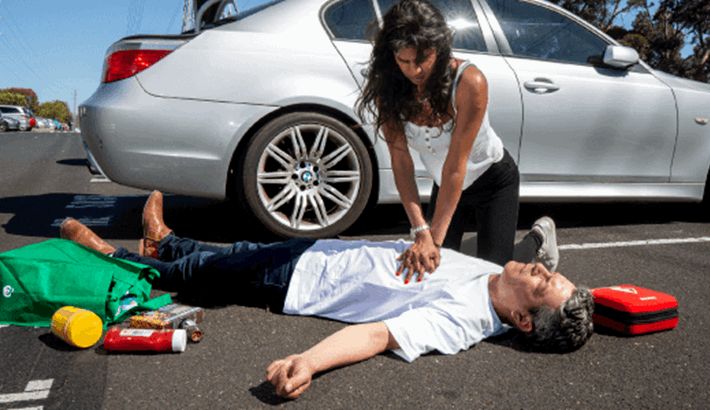 If you're looking for a complete overview of all the most essential topics we teach in first aid, this is the course for you.
It contains the content from all 17 of our Bite Sized eLearning courses packaged into 1 handy and incredibly useful course, so it's a one-stop-shop to be prepared for any scenario!
From CPR to poisoning, bleeding to snake bites or even stroke and choking, this eLearning course will have you feeling more confident in just 3 hours.
This non-accredited course is suitable for those who want to parents of children aged over 7, colleagues wanting to help their co-workers, or just anyone who is not ready or able to complete a full first aid course but wants to be able to help in an emergency.
With videos, quizzes and interactive learning scattered throughout the course, you can take it at your own pace one topic at a time or complete the entire course in one session. Either way, your eLearning progress will be saved as you go and you can return to the topics as many times as you need to prior to getting your final certification.
159 great reasons to take this course:
41 first aid topics covered
47 scenario, demonstration and explanation videos
35 free downloads to print and keep handy for later reference
26 interactive learning activities
10 quiz questions
A few other important things to know:
Fully online, available on-demand any time of day or night
Takes just 4 hours, or take it in smaller chunks one topic at a time
Mobile friendly
Certificate of completion awarded (non-accredited)
---
OTHER COURSES YOU MIGHT BE INTERESTED IN
Suitable for both people in workplaces and members of the public who would like a comprehensive first aid course.
Learn the skills to perform life-saving (CPR) on an adult, child or infant who is unconscious and not breathing normally. 
Designed for parents and carers. Learn to manage basic first aid situations specific to babies and kids up to 7.