World Health Day: How Is St John Contributing?
05 Apr 2018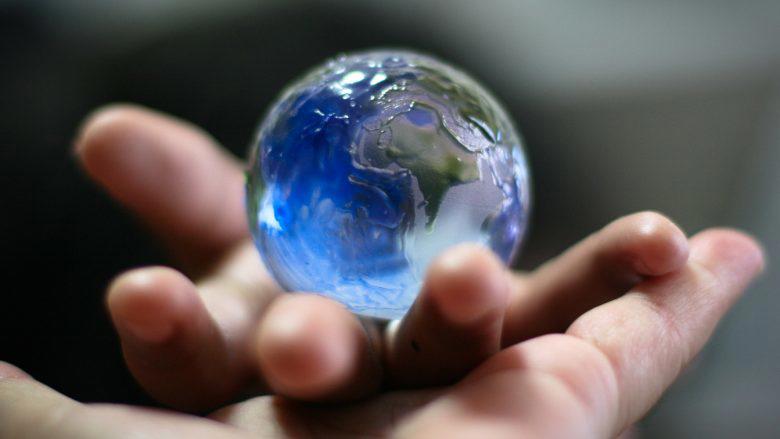 This World Health Day the World Health Organisation is again asking countries around the globe to commit to the longevity of their residents and to do what they can to ensure everyone has access to the health services they need.
World Health Day is a reminder for all people to consider what they are doing to contribute to their own health status as well as their loved ones, colleagues and neighbours health status' too.
At St John Ambulance (Vic), we're an active contributor to helping the community prosper through a number of health initiatives as part of an overall plan to improve resilience.
About World Health Day
The World Health Organisations long-term mission is to ensure all people have the right to achieve optimum health. In translation; that all people, of all backgrounds, education and socio-economic status have equal access to all types of health-issue prevention and treatment measures.
The annual event will fall on Saturday 7th April in 2018 and will be the 70th year of operation for the honourable cause.
Many countries have made a monumental contribution towards achieving this goal but there is still a long way to go with more than half the world's population not able to receive the health services they require.
How Does St John Ambulance (Vic) Contribute?
St John Ambulance (Vic) aims to have at least one person educated and prepared to provide First Aid in every home, workplace and gathering because we know that lives are saved when more people are equipped with practical First Aid skills.
As an organisation, St John also aims to reduce the number of lives lost to Sudden Cardiac Arrest (SCA) and have 90% of out-of-hospital SCA sufferers receive CPR and 50% receive defibrillation.
Ease of access to First Aid training, 'vollies in green' providing First Aid at events, free First Aid in Schools, free CPR lessons with CPR Lab and ease of access to medical appointments with Community Transport are just some initiatives by St John Ambulance (Vic) in an effort to achieve this goal.
How Does Australia Compare To The World?
In comparison with other developed countries such as the UK and US, Australia is generally on par. Although health systems differ, health issues are relatively similar, so how does Australia compare?
First Aid Training
According to the American Heart Association only 45 percent of the American workforce is trained in First Aid yet 68 percent expected their co-worker to know how to administer CPR if the need did arise.
In comparison, research conducted by St John Ambulance (UK)  revealed that two out of three people would not feel confident to save a life in an emergency and a quarter of the population would stand by and do nothing.
A study commissioned by St John Ambulance (Vic) showed that 43 per cent of Australians have never completed First Aid training and only 20 per cent would be confident to provide First Aid.
Unfortunately these numbers show that Australia is quite behind our counterparts in the developed world in terms of ability and willingness to respond to a First Aid incident.
Sudden Cardiac Arrest
The American Heart Association revealed that only 46 per cent of out-of-hospital Sudden Cardiac Arrests receive immediate First Aid and just 12 per cent will survive.
In Britain less than 40 per cent of bystanders will provide First Aid and only 8 per cent will survive an out-of-hospital Sudden Cardiac Arrest.
According to the Resuscitation Council 41% of Australian bystanders provided CPR to out of hospital cardiac arrests in 2015.
CPR is imperative when someone suffers Sudden Cardiac Arrest as it boosts the possibility that their heart will be in a shockable rhythm when a Defibrillator arrives. Without CPR in the first initial moments of Sudden Cardiac Arrest the chances of survival are alarmingly low.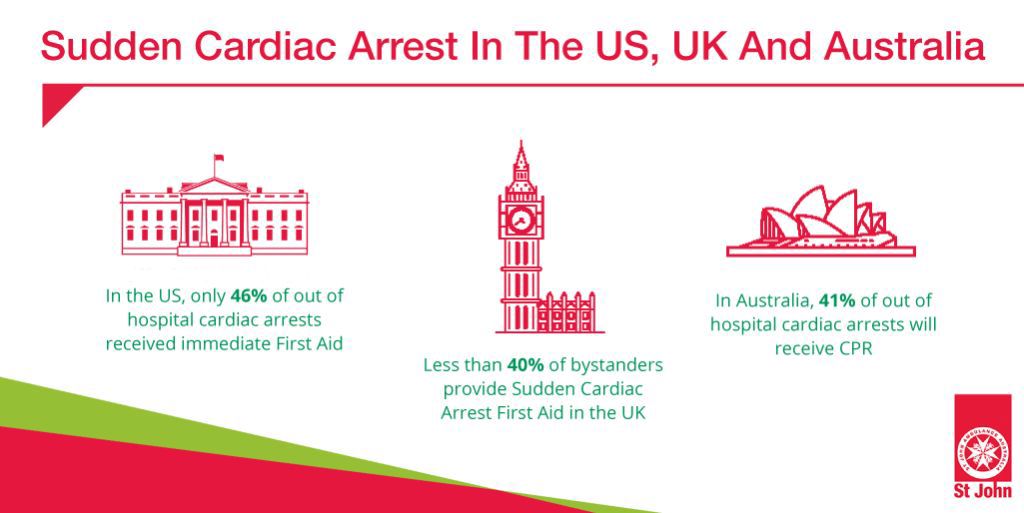 Defibrillator Availability
In the US there is up to 3.2 million Defibrillators available to the public. That is 101 people per Defibrillator.
In Victoria alone, the public has access to up to 19,000 Defibrillators. This means there are 328 people for each Defibrillator in the state.
Compared to the US, Victoria is lagging in First Aid readiness when it comes to Sudden Cardiac Arrest. With every minute that passes without defibrillation the chance of survival declines by 10 percent so the more defibrillators that are accessible to the public will significantly decrease the number of lives lost to the health emergency.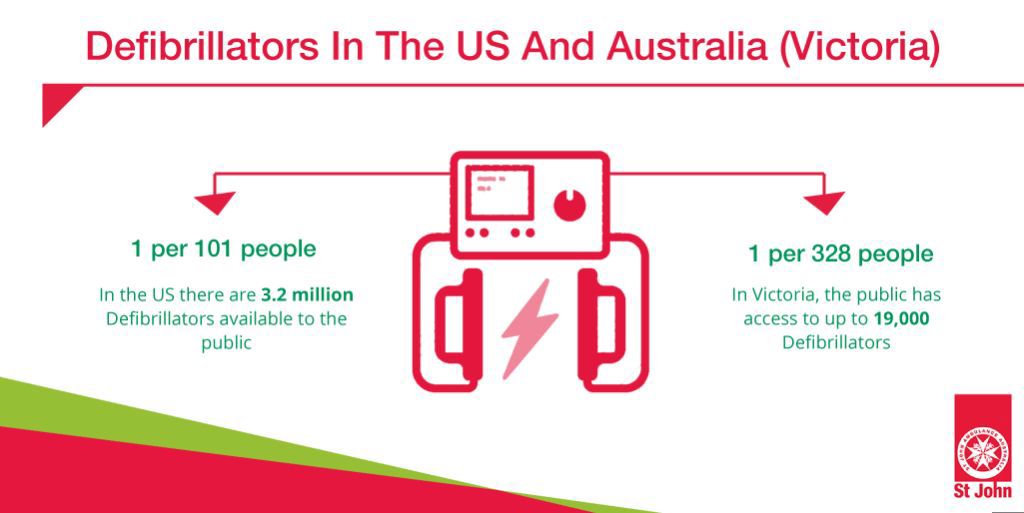 Where To Now?
Despite our country's economic wealth we still have a long way to go to ensure all Australians have access to quality healthcare. Australians deserve equal access to all health mediums, including all prevention and treatment strategies.
St John Ambulance (Vic) will continue to bridge the gap between untrained and trained First Aid Victorians in a bid to strengthen community resilience and assist in the World Health Organisations mission.
In reality, it will take a communal effort from other health organisations, workplaces and individuals to ensure every Australian has the best possible chance to achieve premium health. From a St John Ambulance (Vic) perspective, accidents, injuries and health events can occur anywhere at any time so by aiming to have at least one person First Aid trained in every home, workplace and public space we can significantly reduce damage from injury and decrease the number of preventable lives lost across the nation.
United, we will make a difference.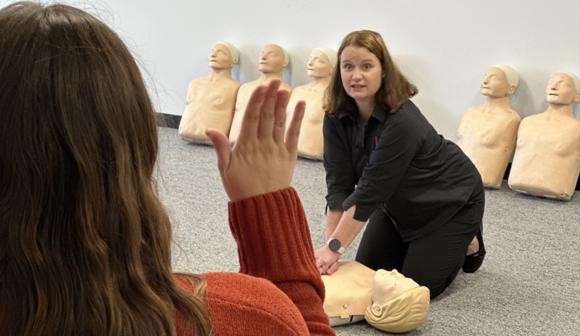 HLTAID011 PROVIDE FIRST AID
Suitable for both people in workplaces and members of the public who would like a comprehensive first aid course.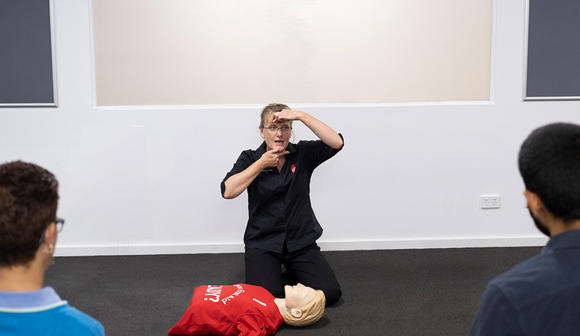 HLTAID009 PROVIDE CARDIOPULMONARY RESUSCITATION
Learn the skills to perform life-saving (CPR) on an adult, child or infant who is unconscious and not breathing normally.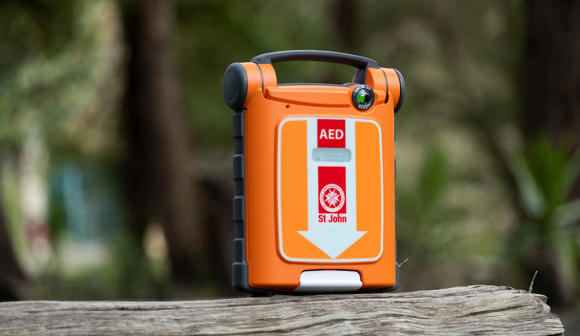 How to choose the right Defibrillator for you
Choosing a defibrillator can be hard. Read our list of things you should consider when choosing the right defibrillator for your needs.