World First Aid Day 2023 - Bridging the Gap in First Aid Knowledge
07 Sep 2023
Ahead of World First Aid Day this Saturday 9th September, St John Ambulance is encouraging everyone to get involved in first aid! Regardless of age, gender, background or income - we believe everyone should have the opportunity to learn some form of first aid.
World First Aid Day is a special day as it underscores the significance of the St John mission; it is an opportunity for us to celebrate the impact of first aid in saving lives and reducing serious injuries and illness not only in Australia but across the globe.
We recognise that many in our community don't have equal access to the knowledge, skills and confidence in first aid that will enable them to save a life. In particular there are some startling differences in first aid by gender:
Only 32% of women have undertaken first aid training in the past 3 years, compared to 41% of men
63% of women are not confident offering first aid during a health or medical emergency, compared to 43% of men
69% of men are comfortable administering CPR if needed, but only 61% of women are
Men are more likely than women to have provided first aid during a health or medical emergency, with a 57% of men having done so, compared to just 44% of women
This research was undertaken by St John Ambulance in June 2023 with a survey of 1061 Australians.
Here are just a few of the ways we at St John Ambulance are helping to help make first aid knowledge more inclusive and accessible....
Free CPR Training for Women
St John is running free CPR classes for 120 women at our Melbourne CBD and Notting Hill training centres on 9th September, featuring female trainers in a safe and welcoming environment (fully booked, more information here:

https://www.stjohnvic.com.au/world-first-aid-day/

)
Free eLearning Course for All 
St John is offering for free the Introduction to First Aid Awareness eLearning course to all for the month of September at:

 https://www.stjohn.org.au/wfad
Free CPR Lab Sessions
Do the Quiz
Free App
Access Free Resources
You can read more about this important issue and what St John are doing via the Herald Sun article:
---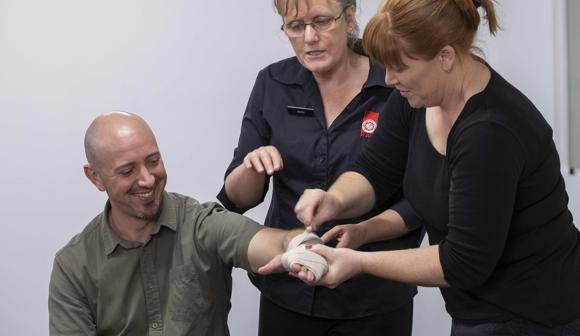 HLTAID011 PROVIDE FIRST AID
Learn how to manage a range of common first aid scenarios.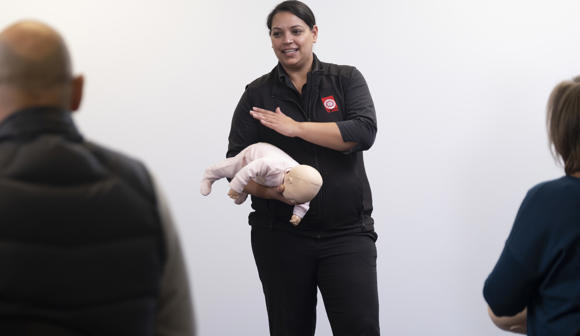 Caring for Babies and Kids
For parents and carers: learn to manage basic first aid situations specific to babies and kids up to 7.