St John to deliver Mental Health and Crisis Support Training to Business as Part of a Victorian Government Initiative
12 Aug 2020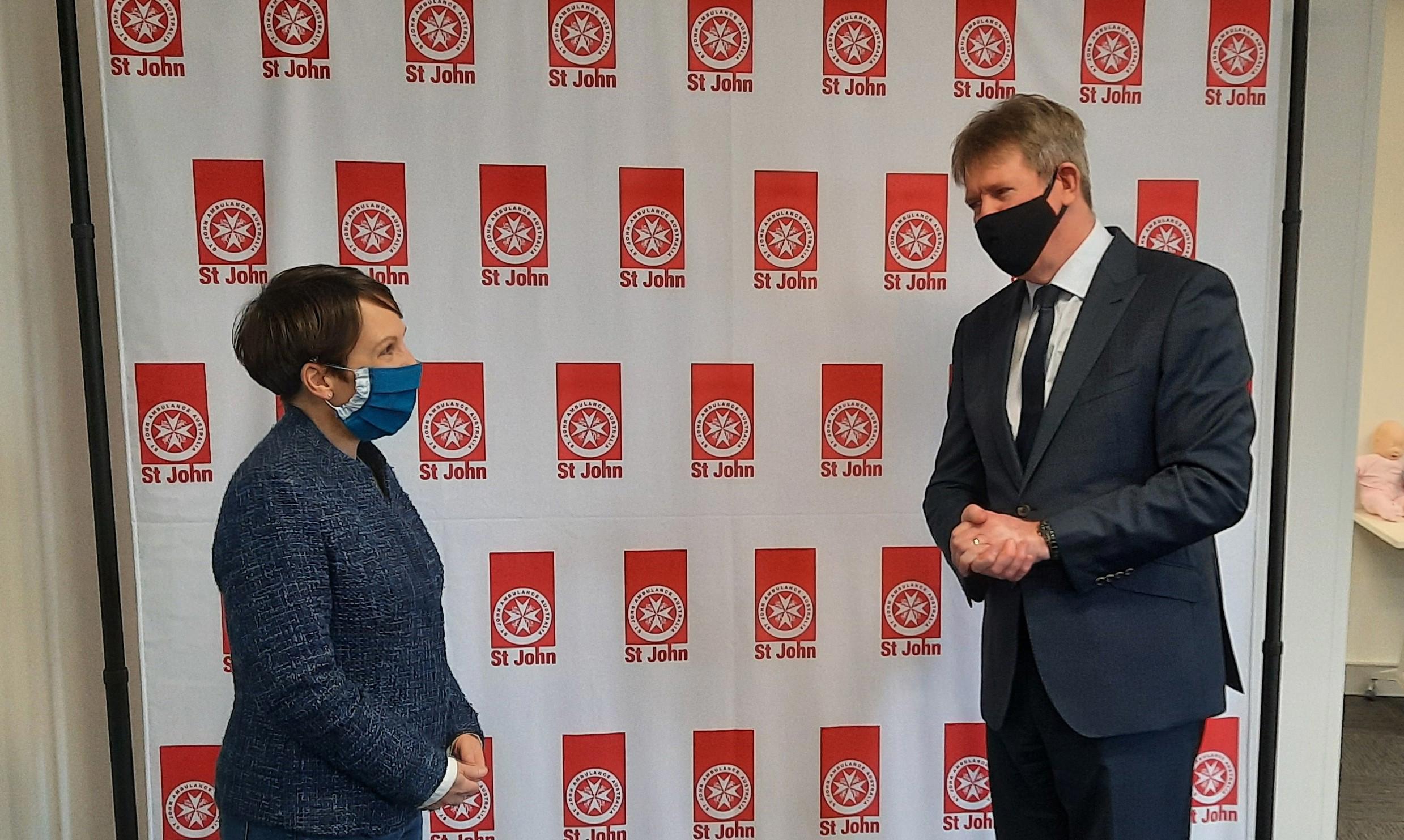 Due to the COVID-19 pandemic, we've seen a concerning rise in mental health issues across Victoria, particularly related to the workplace, as people battle with job loss and its financial ramifications, working from home in isolation and social distancing – just to name a few.  
Through a new Victorian Government Wellbeing initiative, Victorian businesses doing it tough will receive more help in dealing with the stress and emotional impact of the COVID-19 pandemic.  
As part of this initiative, Minister for Small Business, Jaala Pulford, today announced a $26 million program addressing the unique mental health needs of small and medium enterprises and their workers. As part of this, St John Ambulance will provide accredited mental health and crisis support training to business chambers of commerce across Victoria to quickly boost mental health capabilities within local business communities.  
This training is an integral part of the overall mental health program offered by the Department of Jobs, Precincts and Regions to assist small business as they navigate a way through difficult circumstances as a result of COVID-19. In this first instance, Mental Health and Crisis Support training will be made available to 150 key members who hold positions at Chambers of Commerce and nominated Business Associations. 
Each year, St John trains thousands of people in the workplace to support their colleagues, including providing people with the skills to respond to someone with a mental health issue. St John's Mental Health and Crisis Support Course that will be delivered as part of this initiative – the only nationally accredited course of its kind – is very much in demand by industry. In fact, last year alone we saw a 350% spike in students, cementing it as our fastest growing course.  
The training delivered by St John will assist participants to:  
S

upport the

ir

 local business community with mental health challenges

 and crises

 

Recognise and respond to signs that a person might be at risk

. 

 

Provide the initial support to a person experiencing a 

mental

 health issue and encourage them to seek further support

 
The course is to be delivered online by a nationally accredited trainer from August 2020 and is expected to continue until 2022, with demand and future conditions set to guide further services.   
Given 1 in 5 Australian adults will experience symptoms of mental illness in a 12-month period, it's positive the Victorian Government are investing in small businesses so they too can gain the skills to be first responders in a mental health crisis.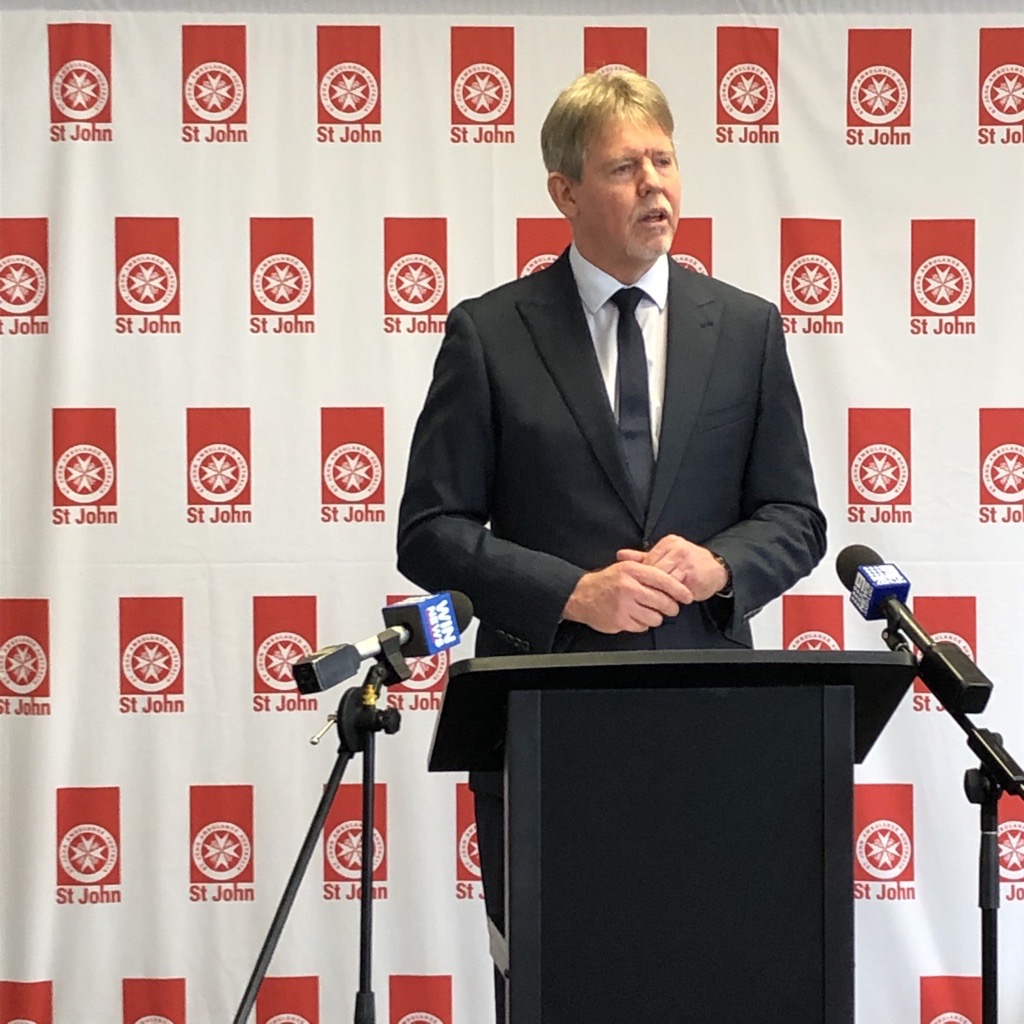 St John are pleased to be supporting the Victorian Government in delivering its newest wellbeing initiative and tackling the important issue of increased mental health concerns amongst small businesses.
MENTAL HEALTH AND CRISIS SUPPORT
Learn how to recognise and support people dealing with a range of common mental health issues.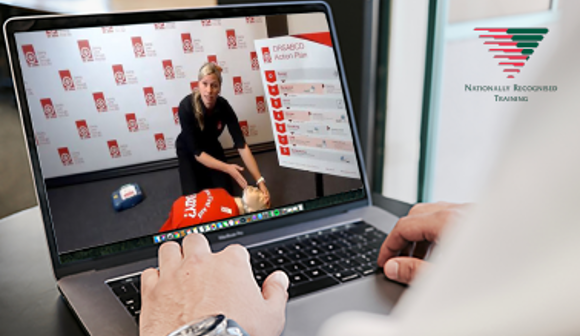 Virtual First Aid Training
100% Online and Accredited.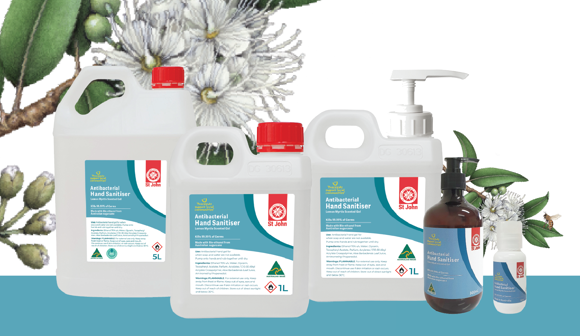 AUSTRALIAN MADE SANITISER RANGE