St John Gains Accolades for Award Winning First Aid Training
08 Oct 2020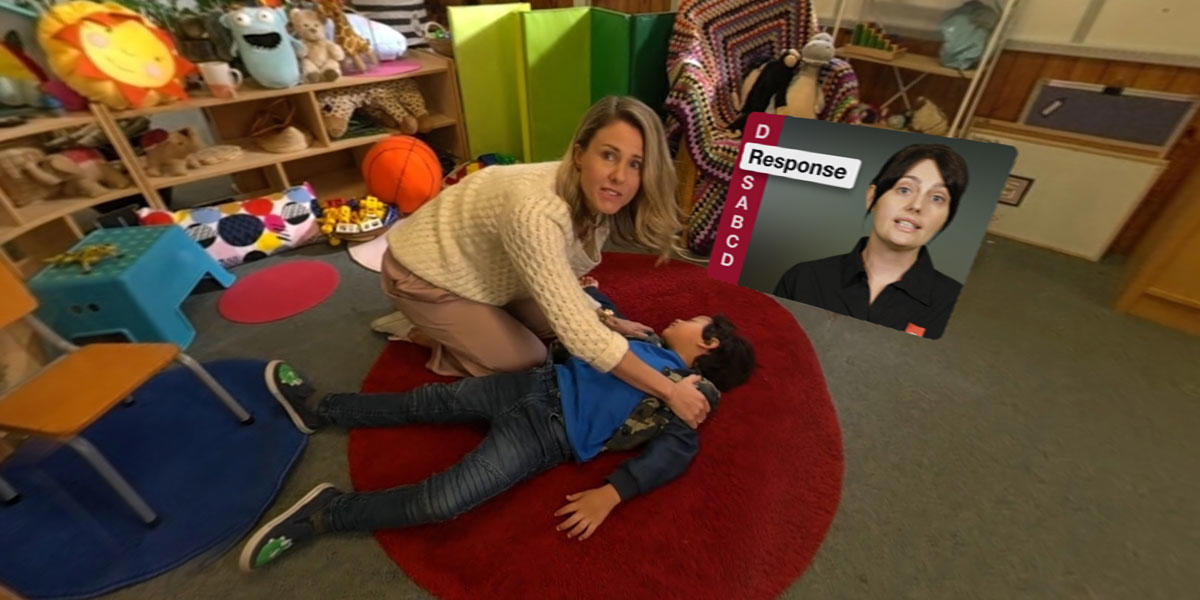 We're thrilled to announce not just 1 but 2 wins for St John Ambulance Victoria in the Australian Business Awards 2020 for our first aid training product SJx:


More than just an award, this means that people across Victoria can rest assured that training with St John will provide them with access to ground-breaking training technology that will help them better learn and retain lifesaving skills.
But what is SJx and why has St John made such strides forward with this innovation?
As the leader in First Aid Training not just in Victoria but in Australia, St John is widely recognised for delivering high standards of training. With thousands of volunteers saving lives in the field since 1883, the training delivered is clearly practical, useful and meets stringent standards. Students depart their course prepared and confident to deliver first aid should they ever need to, on this St John does not compromise.
However our modern world has seen significant innovations in many fields that take full advantage of technology for better convenience, to save time and improve the learning experience. The traditional delivery of first aid training using PowerPoint slides together with practical and paper-based assessments did not take advantage of the many new technologies across other disciplines, such as Augmented Reality, Virtual Reality, 360 video and smartphone or tablet use. We had seen the need to innovate and both surprise and delight our students while ensuring they can save a life. There began the project to transform how accredited first aid qualifications are delivered.
How the Award Winning SJx Project Was Born
Starting with the Provide CPR course, our team pulled it apart and reconstructed it in a way that would provide greater learner engagement and save time. This includes storyboarding video-based scenarios that would take the student through a realistic depiction of providing CPR to a patient and applying a defibrillator.
This way the student is able to truly visualise the concepts taught in theory and bring them to life with a full audio and visual experience. A full 360 degree video was captured of a gentleman suffering from a cardiac arrest, that was later able to be viewed by students in virtual reality goggles.
Following the success and launch of the Provide CPR course in virtual reality, the team embarked on taking every piece of content from the full 2 day Provide First Aid course and crafting video based scenarios that were then captured on camera using highly trained actors, fake blood and all the props. Much of the video based content could be viewed by students prior to attending class as pre-learning content to save valuable class time, or watched on a giant immersive screen in St John training venues while following on with assessment questions answered on the students own mobile device.
Depending on what the student preference is to learn content either at home via pre-learning or together with a group in a classroom, a Provide First Aid course can be delivered in as little as 4 hours with pre-learning. In our busy world, this is the preferred option for many time-poor people. For those who prefer to take a bit more time and have further discussion with the trainer and the group, the 1 Day option allows for this. Either way, the student is able to view real-life first aid scenarios that build their confidence and improve their ability to recall the information later on when needed.
All information is recorded on the trainer's app rather than a paper based system. Students also no longer complete paper based assessments for these 2 courses, instead they complete multiple choice assessment questions on their own devices in class, saving at least 18 trees per year!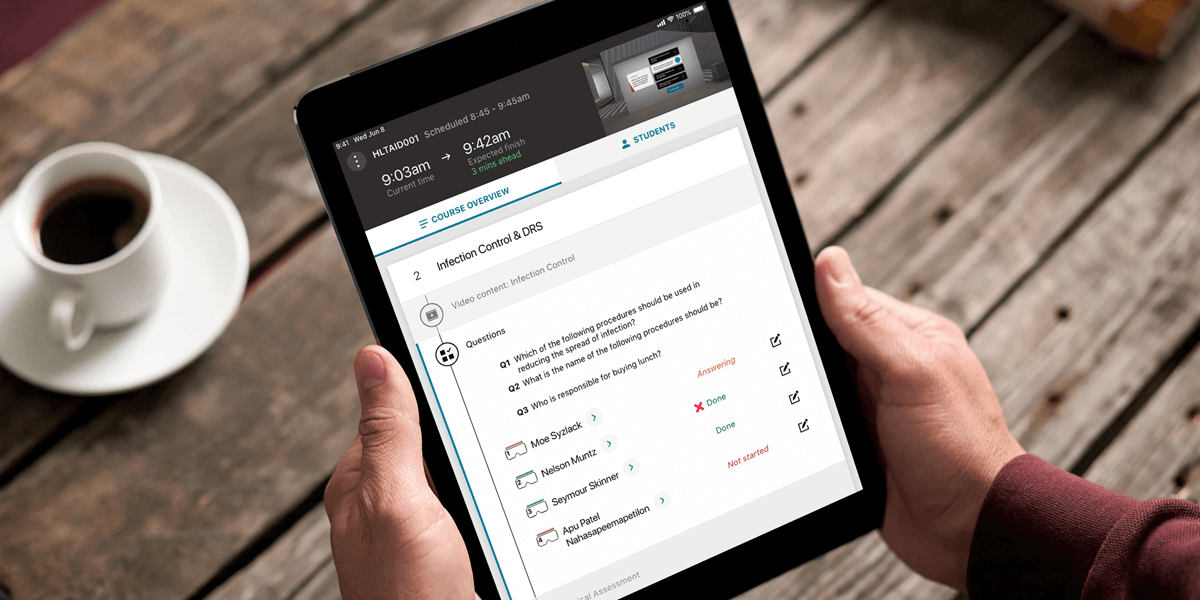 What People Say About St John's Award Winning Training
Some feedback St John has received on SJx includes:
Great new approach to training. Shorter, concise and accurate. 
Ciaran Roche, OHS, RMIT University
The VR used to deliver the course was immersive and gave the participants and idea of what being in that situation could feel like. The delivery of the training was well integrated with the VR aspects and we all felt the course was very effective and beneficial. 
Melanie Keomany, Client Service Manager, Freedom Finance Australia
Conducted in a way that is conducive for fun-filled training day. The trainer was awesome, flexible and understanding. 
Training Participant, JB-HiFi
Why Did This Project Receive Multiple Awards?
The evidence behind the research, planning, collaboration, technological advancements, testing, trials, improvements to systems and processes was all submitted as part of the application process. This is all confidential information, however it was clear to the awards panel that St John Ambulance Victoria undertook a huge operation to launch SJx and have delivered a truly innovative solution for first aid training, which no other provider has been able to match since SJx launched in May 2019.
Importantly, the training innovation has delivered benefits to many parts of the community, including:
Students: SJx delivers a more streamlined learning experience to embed knowledge, they are also better able to fit shorter training commitments around a busy work and life schedule
Businesses: when it comes to a 50% time saving with SJx, this represents significant wages saved for businesses in training their staff, with no loss of quality in the outcome
Community: less time in training means more people willing and able to undertake training, resulting in more confident first aiders in the community
Importantly, this work was key to addressing the Commitment in our Strategic Plan to 'Innovate first aid training to improve bystander preparedness' – helping the millions of Victorians who encounter everything from a blood nose to a sudden cardiac arrest each and every day to do it confidently, correctly and quickly.
St John has wider goals to ensure our community is resilient in the face of emergencies, so that people are better prepared to step in and provide assistance that could even save a life. Our goal of having 33% of the population undertaking some form of first aid knowledge building each year, whether it is a formal first aid qualification or through one of our more informal community awareness programs, this goal is within closer reach as we can now deliver more compelling first aid training to more students on any device using SJx. This is core to our mission of helping those who are in sickness, distress, suffering or danger.
This acknowledgment through these 2 awards has well and truly cemented St John as the real leaders in the first aid training industry and demonstrated a recognition of the digital transformation occurring throughout the organisation.
We urge the wider public to experience the SJx difference themselves and book into a course today.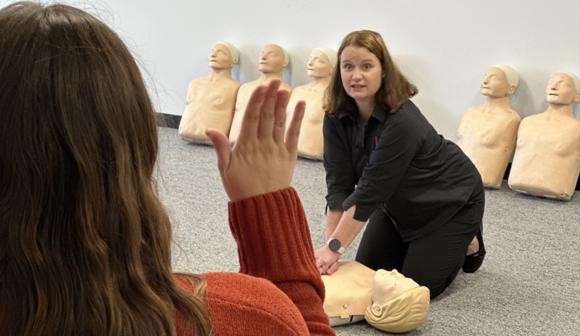 HLTAID011 PROVIDE FIRST AID
Suitable for both people in workplaces and members of the public who would like a comprehensive first aid course.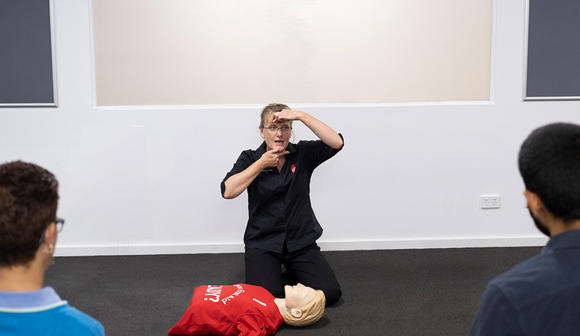 HLTAID009 PROVIDE CARDIOPULMONARY RESUSCITATION
Learn the skills to perform life-saving (CPR) on an adult, child or infant who is unconscious and not breathing normally.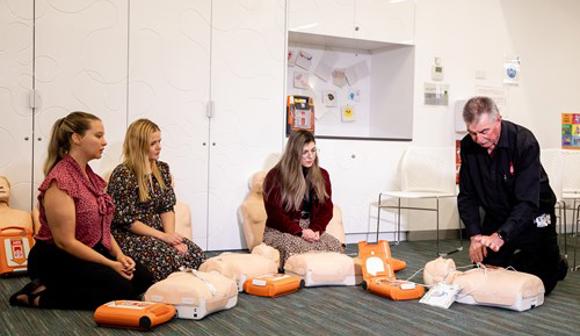 VENUES & LOCATIONS
St John has a range of​ training locations across Victoria.