Should You Have A Mental Health First Aider In Your Workplace? Victorians Vote YES
10 Oct 2018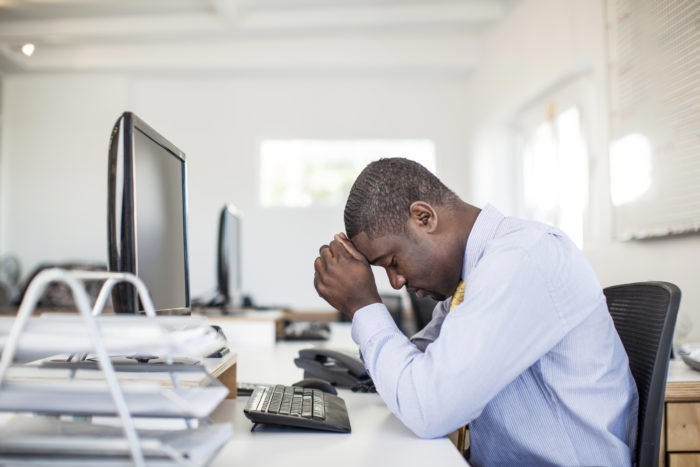 Research continues to reveal the alarming prevalence of poor mental health across our nation so the age-old question is how are workplaces contributing to this and what are they doing to counteract it? In recent years there has been a huge push for businesses to invest in workplace culture to boost wellbeing amongst employees. But with the mental health status of Australians continuing to decline, it's time that businesses invest in a mental health first aider in their workplace to recognise the warning signs and cope in a mental health crisis.
Mental Health in the Workplace Statistics
According to Beyond Blue untreated mental health conditions cost Australian businesses $10.9 billion per year in absenteeism, presenteeism and compensation claims. It was also revealed that for every $1 spent investing in the mental health status of employees' Australian businesses experienced a $2.30 return.

How Many Mental Health First Aiders Should You Have?
St John Ambulance Victoria recommends all Australian workplaces should undergo mental health first aid training to combat the continuous decline of Australia's mental health status in the workforce. If your workplace consists of fifty or more employees we now advise you have at least one employee trained as a mental health first aider.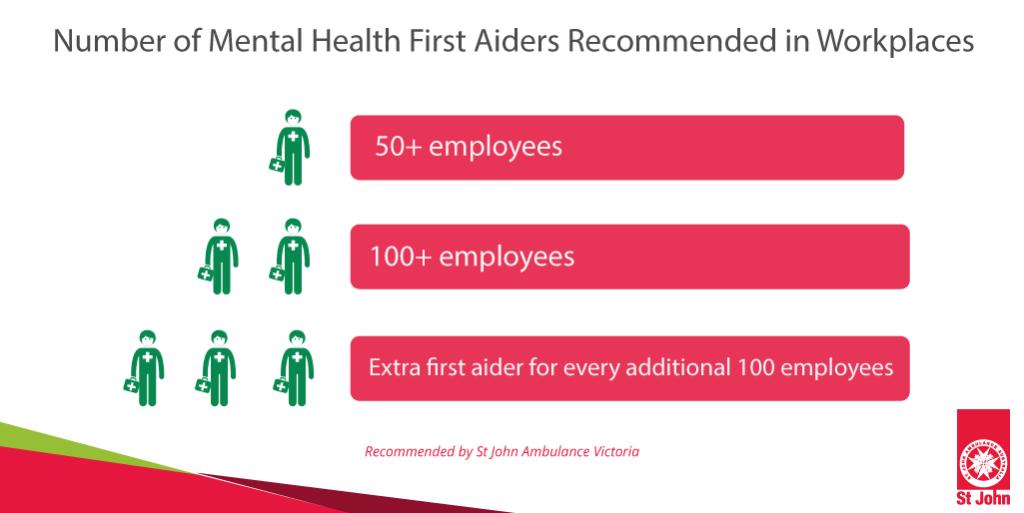 Causes Of Poor Mental Health In The Workplace
The cause of poor mental health status of employees generally remains the same across industries and includes unrealistic job demands, high levels of stress, poor workplace relationships, negative environmental conditions and traumatic experiences.
| | |
| --- | --- |
| Bullying         | High job demands |
| Harassment  | Low job satisfaction |
| Lack of support | Poor leadership |
| Poor workplace relationships | Role conflict |
| Poor environmental conditions | Poor organisational structure |
| Isolated work  | Poor workplace culture  |
| Violent or traumatic events | Change management |
How To Recognise Signs Of Depression and/or Anxiety
As a mental health first aider it's important to know how to recognise poor mental health warning signs so you can prevent the issue snowballing into a mental health crisis in the workplace. Depression and/or anxiety are the most common mood disorders present in Australian workplaces. If a colleague is displaying several of the following signs in the workplace take the time to check in with them.
| | |
| --- | --- |
| Increase in frequency of sick days     | Fatigue  |
| Loss of motivation/drive | Forgetfulness  |
| Decline in productivity | Irritability  |
| Poor performance | Indecisiveness  |
| Change in social behaviour  | Withdrawal |
When it comes to mental health people may experience symptoms at varying degrees but generally the below signs are present in depression and anxiety.
| | |
| --- | --- |
| Depression | Anxiety |
| Low mood for two weeks or more | Feeling of a racing heart |
| Feelings of guilt | Tightness or pain in the chest |
| Feelings of helplessness, being lost | Shaky, jittery |
| Feelings of worthlessness | Dizziness |
| Negative self-talk | Dry mouth |
| Lack of confidence         | Bowel problems         |
| Thoughts of death, suicide, or self-harm          | Shortness of breath, quick breathing         |
| Withdrawal         | Feeling tense         |
| Excessive crying          | Worrying, feelings of fear         |
| Fatigue         | Obsessive thinking         |
| Headaches         | Catastrophizing         |
| Lack of concentration         |           |
| Difficulty sleeping         |   |
What To Do If A Colleague Is Displaying Clear Signs Of Poor Mental Health
1. Arrange to speak with them privately and ask them what's going on in their life. The usual question 'how are you' is often followed with an inauthentic response so try to avoid this question
2. Once they've provided context to their current mindset and life experiences ask them how this makes them feel
3. Do not provide personal experience as advice, listen and remain unbiased and non-judgemental
4. Ask if they have a close friend or family member that they can or have been speaking to about how they are feeling
5. Ask if they are or have thought about talking to a professional
6. If they have not sought professional help already and you think it is required, recommend them doing so. You can also help them find a suitable expert in the area, either close to work or where they live.
7. Explain that if they visit their GP and receive a referral to a psychologist they are entitled to ten sessions with a mental health expert with a Medicare rebate
8. Remind them that there is nothing wrong with them, these feelings are common and humans experience them at times but it's important the issue is addressed so it does not become a long-term problem
9. Continue to check in with them until you're confident the issue has been resolved
---
Poor mental health is a common issue across Australia and it's important that society implements preventative measures to stop the problem from continuing to grow. Workplaces have an obligation to their employees to provide a safe working environment and this includes the safety of their employee's mental health.
By training staff in mental health first aid and allocating mental health first aiders workplaces are continuing to do their due diligence of creating the safest workplace possible.
MENTAL HEALTH AND CRISIS SUPPORT
Learn how to recognise and support people dealing with a range of common mental health issues.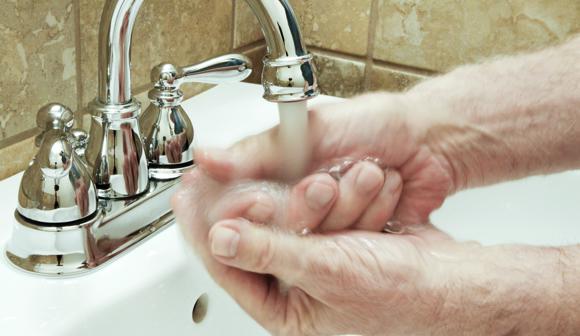 INFECTION CONTROL ELEARNING
Workplace infection control course completed online within 45 minutes.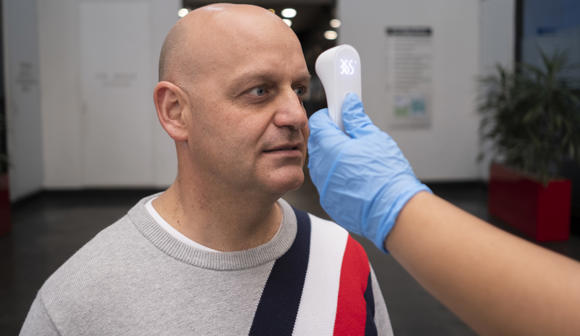 TEMPERATURE SCREENING SERVICE
Help restrict unwell people from entering the premises.