Protecting Yourself and Others: Tips for Fighting the Flu this Season
20 Apr 2023
The annual flu season in Australia typically runs from June to September. This can be a challenging time for many people as the flu is highly contagious and can cause severe illness.
While the flu can be unpleasant for anyone who catches it, it can be especially dangerous for certain groups of people, such as young children, pregnant women, the elderly, and those with underlying health conditions.
Fortunately, there are several ways to help prevent the spread of the flu and protect yourself and your loved ones during this sniffly season.
Take precautions, stay healthy
You can prevent the flu in a few simple ways, such as getting enough rest and water. Antibodies and cells that fight infection are reduced when you don't get enough sleep – by ensuring sufficient rest, you have better chances of warding off pesky flu viruses. Similarly, with proper hydration, your skin and mucous cell membrane act as a barrier to prevent bacteria from entering the body, and also helps decrease nasal irritation when coughing or sneezing.
It is also important to practice good hygiene. This includes washing your hands regularly with soap and water, covering your mouth and nose when you cough or sneeze, and avoiding close contact with people who are sick.
Another way you can prepare for the flu season is by getting vaccinated. The Victorian Department of Health recommends that, from mid-April onwards, everyone should be vaccinated to be protected in time for the peak flu season.
Be prepared
Despite your best efforts, there is always a chance that you may catch the flu during the flu season. That's why it's important to be prepared. Make sure you have plenty of tissues, hand sanitizer, and over-the-counter medications like pain relievers and fever reducers on hand in case you become sick. If possible, stay home from work or school to avoid spreading the virus to others - alternatively, you could put on a face mask when going out. It's also a good idea to have a plan in place for who will take care of you or your family members (pets included!) if you become ill.
Severe symptoms to look out for
If you've caught to flu, or if you're caring for someone who is sick, it's important to keep an eye out for these emergency warning signs that require medical attention.
In addition to the above, if you notice these symptoms (in both children and adults), you should also seek medical help immediately:
Bluish skin colour
Not waking up or interacting
Fever with a rash
Unable to eat
Flu-like symptoms that improve but then return with fever and worse cough
Fighting the flu during the flu season in Victoria requires a multi-faceted approach. By getting vaccinated, practicing good hygiene, boosting your immune system, and being prepared, you can help protect yourself and your loved ones from the flu. Remember, prevention is key, but if you do become sick, make sure to stay home and seek medical attention if necessary. With these tips in mind, you can stay healthy and flu-free during the flu season.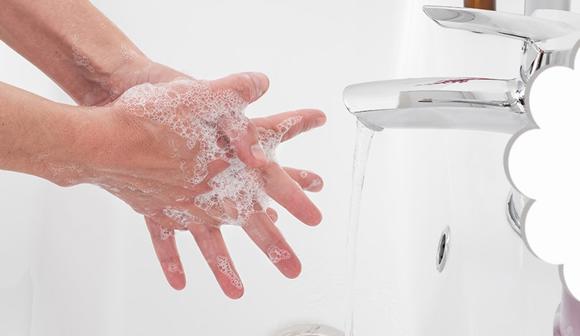 BITESIZE ELEARNING COURSE: INFECTION CONTROL
Learn how to reduce the risk of infection to yourself and others when providing first aid.
FIRST AID ESSENTIALS: A COMPLETE GUIDE
Designed by professional First Aid Trainers, this online course takes you through the A-Z of the fundamentals of first aid, from CPR through to nosebleeds and even snake bites.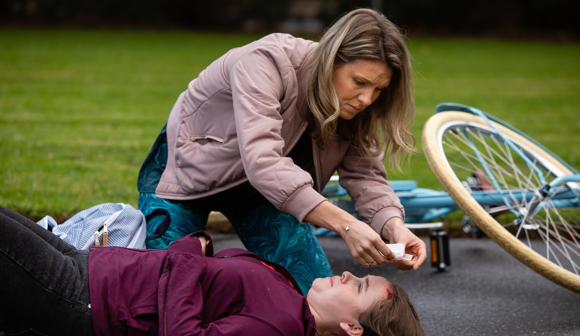 GENERAL FIRST AID TRAINING
Suitable for both people in workplaces and members of the public who would like a comprehensive first aid course.