Mum's Little Guardian Angels Use Life-Saving Skills – Ballarat Courier
28 Mar 2018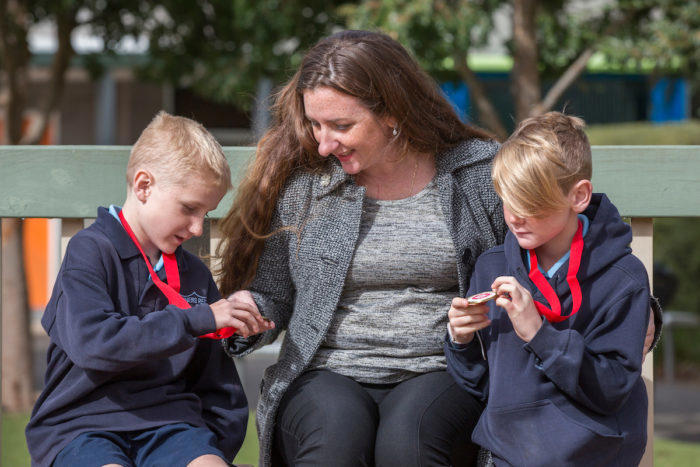 Miners Rest brothers, Connor (8) and Sam (10), have been hailed as Mums two little guardian angels after a sudden health emergency in the home called for First Aid.
Mother, Sarah Algie's, health took an unexpected turn for the worse one morning before school and caused her to lapse into unconsciousness.
Thankfully, both Connor and Sam had recently completed the First Aid in Schools Program with St John Ambulance (Victoria) and knew exactly what to do.
They approached the situation with confidence and immediately applied their knowledge and skills learnt from the free community program.
Read more about the initiative and bravery taken by the boys in this article by The Courier.
FIRST AID IN SCHOOLS PROGRAM
Did you know we train 200,000 Primary School children each year in First Aid for free?
CARING FOR KIDS
Designed for parents and carers. Learn to manage basic first aid situations specific to babies and kids up to 7.
INFECTION CONTROL ELEARNING
Workplace infection control course completed online within 45 minutes.