Many Learning CPR – Riverine Herald
29 Apr 2018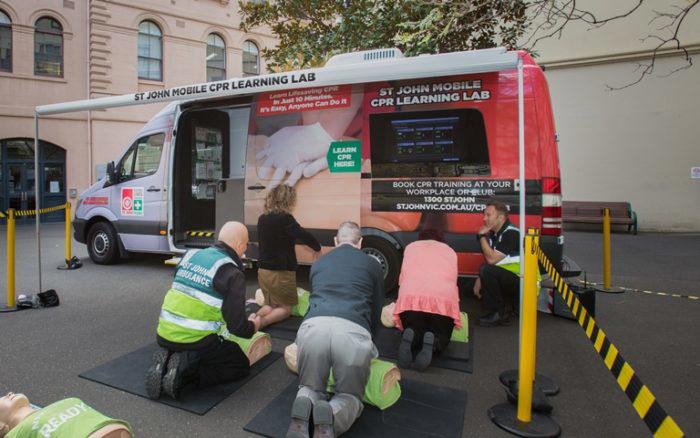 St John Ambulance (VIC) recently partnered with the Heart Foundation and Ambulance Victoria as part of the Heart Safe Community Initiative, by visiting local businesses in Tatura with our CPR Lab community program.
The Heart Safe Community Initiative aims to raise awareness of the importance of providing early CPR and use of an Automated External Defibrillator.
See more in this article from Riverine Herald.
HLTAID001 PROVIDE CARDIOPULMONARY RESUSCITATION (CPR)
Gain the knowledge and confidence to perform CPR on adults, children and infants.
INFECTION CONTROL ELEARNING
Workplace infection control course completed online within 45 minutes.
TEMPERATURE SCREENING SERVICE
Help restrict unwell people from entering the premises.