Learning How To Save Lives – Gisppsland Times & Maffra Spectator
23 Mar 2018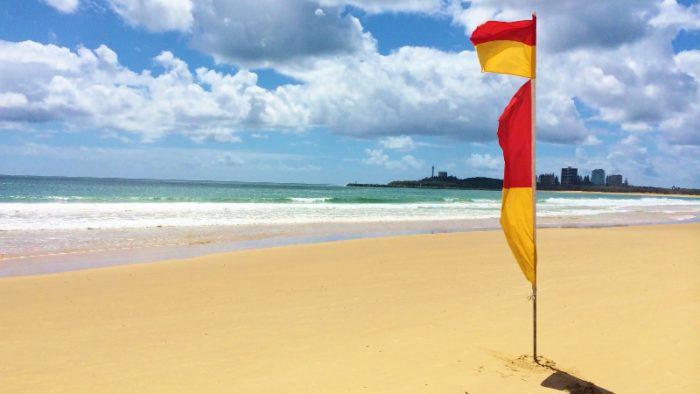 Golden Beach Surf Life Saving Club receives Defibrillator training from St John Ambulance (Victoria) after the recent installation of the life-saving device.
See more in the article below from the Gippsland Times and Maffra Spectator.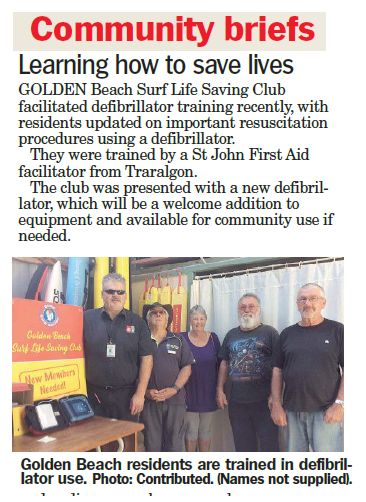 A DEFIBRILLATOR CAN MAKE THE DIFFERENCE BETWEEN LIFE AND DEATH
Defibrillation within the first few minutes of having a Sudden Cardiac Arrest, increases the chance of survival, to over 70%.
PROVIDE FIRST AID
Learn how to manage a range of common first aid scenarios.
MENTAL HEALTH AND CRISIS SUPPORT
Learn how to recognise and support people dealing with a range of common mental health issues.