Food Allergies? Learn How To Manage Yours
12 May 2018
Food allergies are a growing concern in today's society, with more and more people being born with the problem or developing a food allergy over time.  Currently, one in 10 infants and two in 100 adults suffer from food allergies in Australia.
The severity of an allergic reaction varies from case to case but there is always the risk of a reaction having fatal consequences if not treated correctly or quickly, emphasising how serious this common health concern can get.
Thankfully, food allergies can be managed. Allergic reactions and anaphylaxis do not need to end in tragedy as long as sufferers are diligent and bystanders understand how to respond if an allergic or anaphylactic response occurs.
Food Allergies Explained
Food allergies occur when the body mistakes a food protein as a risk, this then prompts the body to switch into 'fight mode'. When the immune system identifies the food protein as a risk it releases a significant amount of chemicals which prompt an allergic response. Symptoms experienced include a negative and uncomfortable impact on breathing (wheezing, coughing), gastrointestinal tract (vomiting or pain) and skin (such as rashes, heat or swelling).
Who Is Suffering?
Food allergies are on the rise around the world. In Australia alone, hospital admissions for anaphylaxis have doubled over the past decade. Worryingly, when it comes to food allergies in particular, children between the ages of zero and four have seen a fivefold increase in hospital admissions due to anaphylaxis.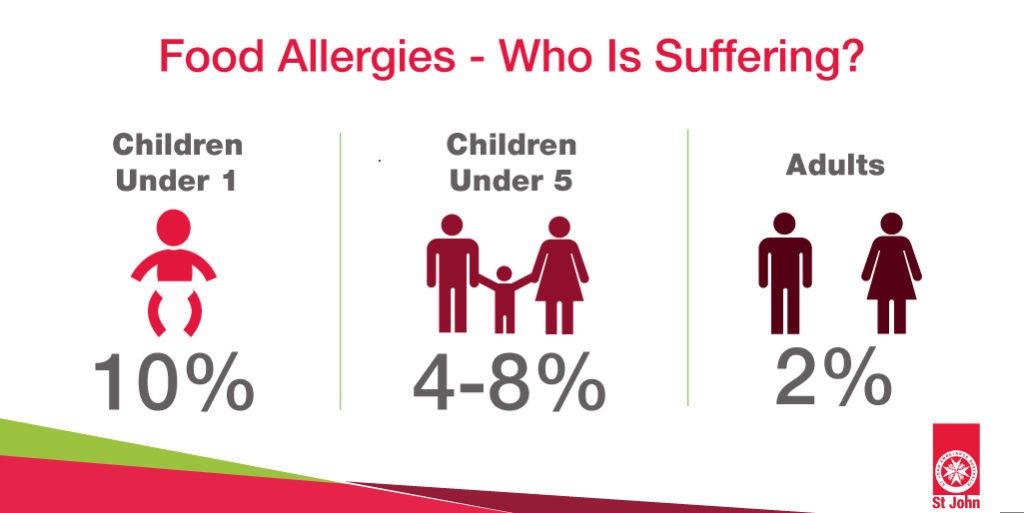 What is Anaphylaxis?
Anaphylaxis is a serious allergic response, putting the body in a potentially fatal state.
It will generally involve a combination of skin, respiratory, gastro-intestinal and/or cardiovascular signs and symptoms, which cause the sufferer to panic and feel extreme levels of discomfort. Anaphylaxis in people with food allergies can occur between 20 minutes to two hours after consuming the food protein which has caused the response.
Anaphylaxis requires immediate administration of an adrenaline auto-injector, and triple zero (000) should always be called if symptoms don't resolve in the initial moments after an adrenaline shot has been provided.
Learn more about the difference between an allergic reaction and an anaphylactic episode.
Auto-Injector Updates
In early 2017 the manufacturers of the most common form of an adrenaline auto-injector, the EpiPen, made changes to their injection procedure (below).
The changes are applicable to all EpiPen devices, including those which have the old label/instructions on them. There were no changes to the device other than the label and instructions.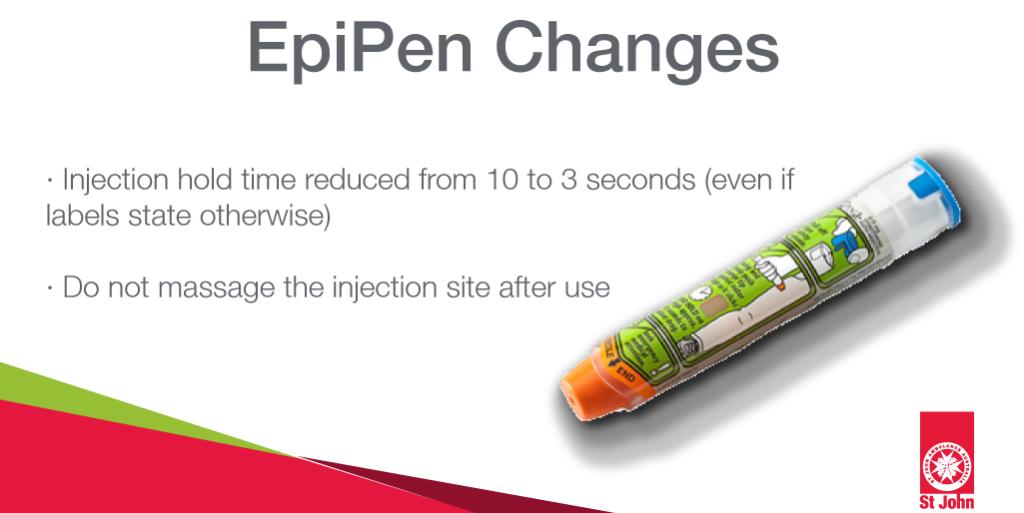 Signs and Symptoms Of Food Allergy Anaphylaxis
Depending on the person's intolerance and exposure to the food that prompted the allergic response, their signs and symptoms may vary from mild, moderate or even severe. Allergic reactions to foods generally show signs and symptoms such as:
Hives
Swelling of the lips, face and eyes
Abdominal pain
Vomiting
Swelling of the tongue and/or throat
Breathing difficulty
Dizziness and/or body collapse
If an individual shows signs and symptoms that severely restrict their breathing, there may be fatal consequences if untreated, always call triple zero (000).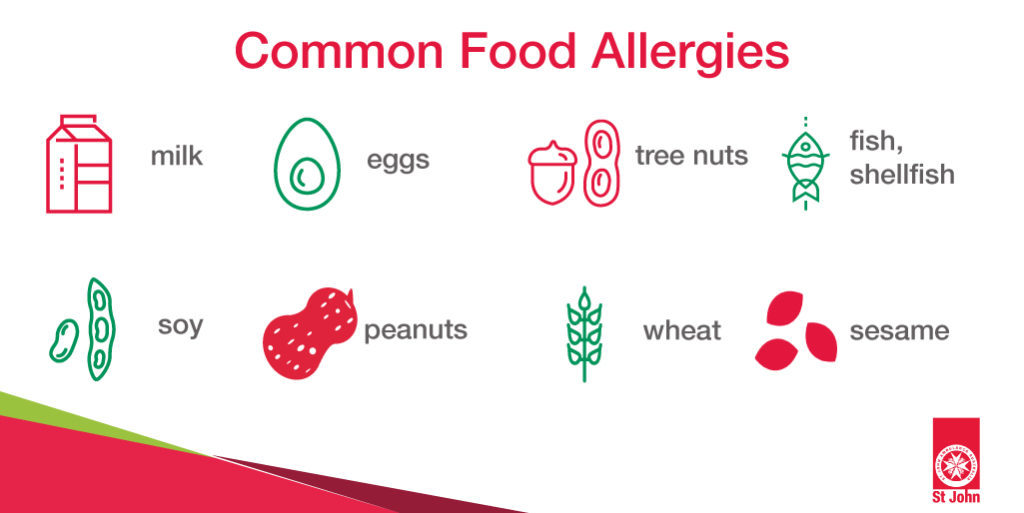 Prevention
Food allergies can have a severe impact on the sufferer at hand so it is important that if diagnosed you implement a savvy prevention strategy. More so, with prevalence of sufferers across the nation at an all-time high it's important that all Australians are informed on how to respond to an allergic and anaphylactic reaction.
A sufferer should always:
Carry their adrenaline auto-injector on them at all times
Know their signs and symptoms
Learn other possible signs and symptoms, not all reactions are the same
Read and understand food labels, learn what to look for
Be vocal about the seriousness of your condition before consuming food prepared by others, don't be afraid to ask to check labels
Ask questions about food preparation procedures to ensure there is no possibility of cross-contamination
Avoid exposure to food where possible. I.e. Before booking flights, research airlines that have a no nut policy
Complete

 

Anaphylaxis First Aid Training
Anaphylaxis First Aid
An anaphylactic reaction is a life-threatening event and must be treated immediately.
Follow DRSABCD
Call triple zero (000) for an ambulance
Lay the casualty down or in a position which they find easiest to breathe (not standing)
Ask if they have their adrenaline auto-injector on them
If the casualty cannot administer the injection themselves help them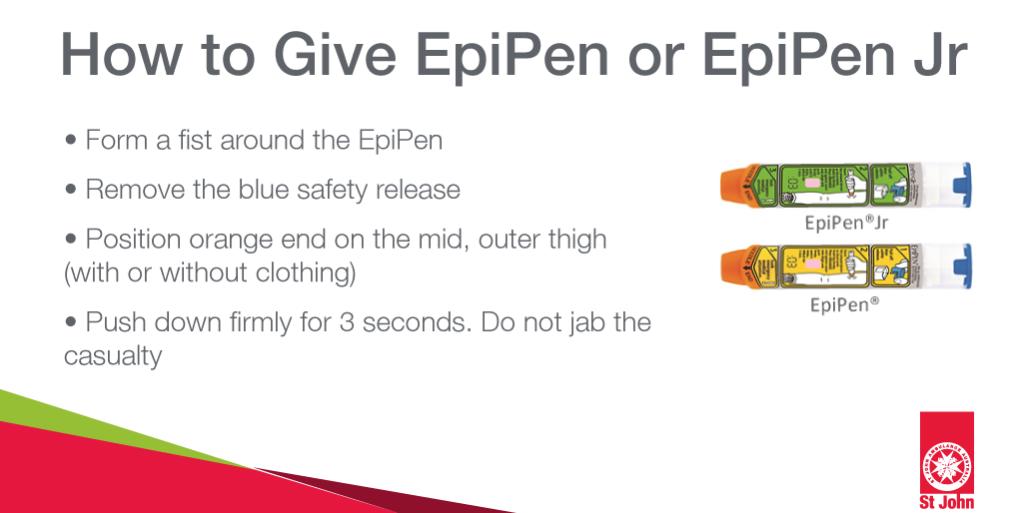 6. Record the time the adrenaline auto-injector was delivered
7. If the casualty had not been previously diagnosed and therefore does not have the appropriate medication wait for medical assistance to arrive
8. Ensure the casualty remains lying flat. If breathing is difficult allow them to move into a comfortable position to breathe
9. Monitor the casualty's breathing and record pulse
10. Once five minutes has passed, if there is no response or improvement administer another dose
---
Food allergies are a common condition across our nation that can have serious consequences to sufferers. It's important to be aware that allergic reactions and anaphylaxis responses are not always the same, sometimes they can be caused by excessive exposure and sometimes they can be caused simply from exposure to the food particles in the air. Each person's tolerance is different and it may vary for them every time.
There is a lot unknown about food allergies, allergic reactions and anaphylaxis, which is what makes the condition such a concern. The only way the condition can be managed is to educate yourself, be prepared, be diligent, be vocal and know your warning signs.
For those who do not suffer, remember that it is likely you will be exposed to someone who does and if you're ever in a situation where a sufferer falls susceptible to their food allergen the knowledge of how to respond will provide you with reassurance and the assertiveness to save their life.
Bitesize Allergies and Anaphylaxis
Learn about allergies and anaphylaxis, and how to effectively manage an anaphylactic emergency in this interactive online course.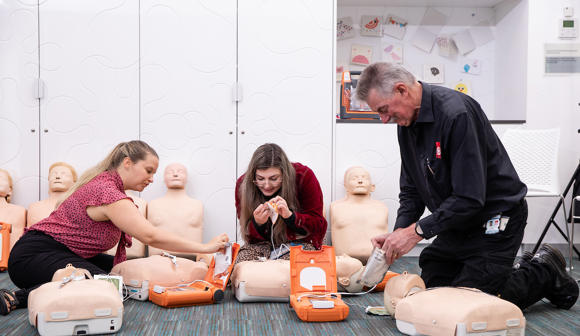 HLTAID011 PROVIDE FIRST AID
Suitable for both people in workplaces and members of the public who would like a comprehensive first aid course.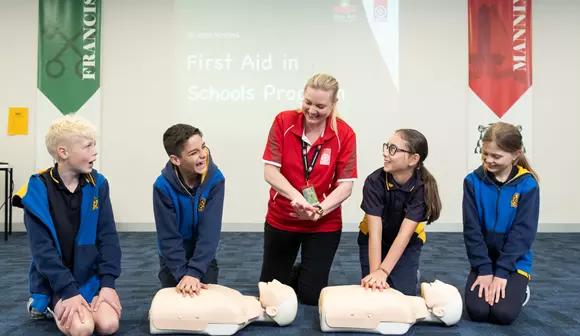 FIRST AID IN SCHOOLS PROGRAM
This free program teaches primary school students the importance of First Aid and what to do in an event of an emergency.
CARING FOR BABIES AND KIDS
Designed for parents and carers. Learn to manage basic first aid situations specific to babies and kids up to 7.