First Aid Training is Back - But What Has Changed?
01 Jun 2020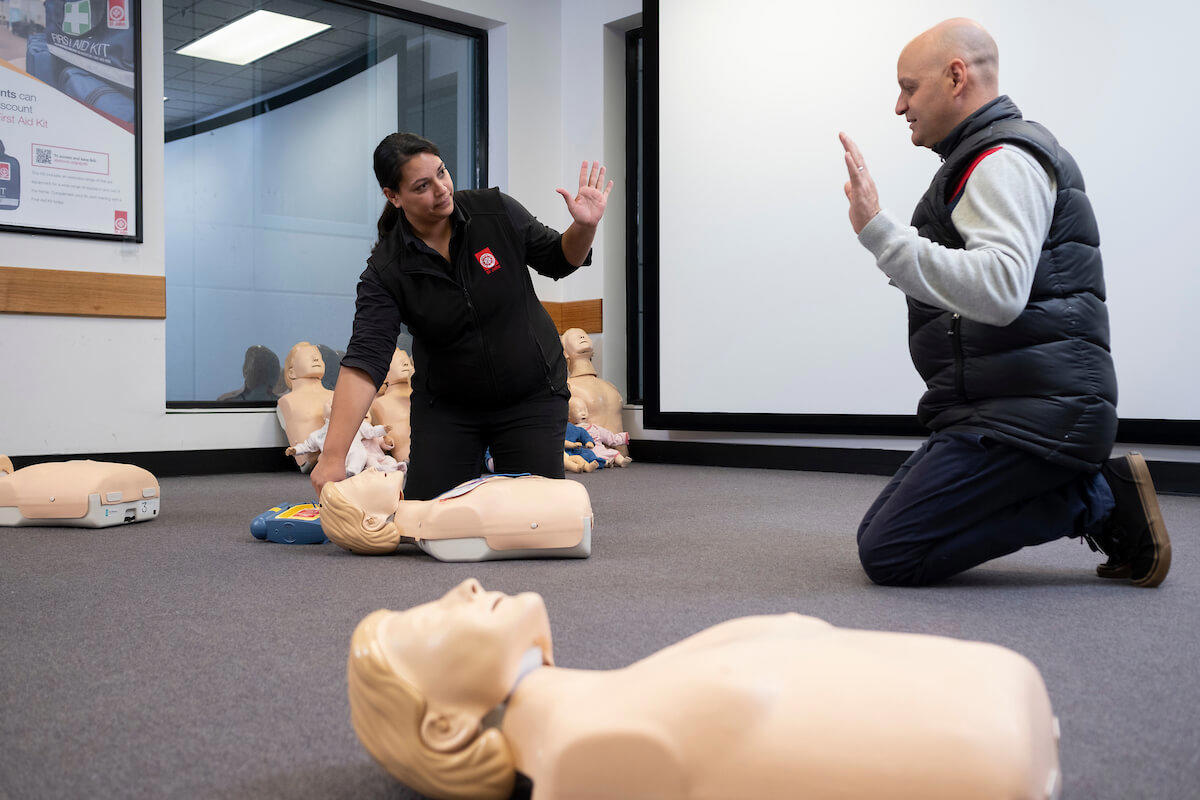 With the easing of lock down restrictions in Victoria, we have gone back to face to face first aid classroom training across our venues and onsite effective today, 1st June.
This means that classes starting as early as June 1 are now available to be booked, and students can return to our venues to complete their training and businesses can have trainers visit to conduct onsite classes.
While training venues have reopened, the safety of our staff, students and communities remains our highest priority. To continue to reduce the risk, measures have been taken to ensure training is conducted as safely as possible.
NO CONTACT FIRST AID
Traditionally, the very nature of first aid relies heavily on person to person contact. However, to comply with current safety restrictions and whilst also still providing the correct first aid technique, St John will be implementing 'No Contact First Aid".
No Contact First Aid training means students undertaking face to face first aid training in classrooms will practice and demonstrate their learning on themselves, or on a manikin. Students will no longer practice on other students or staff. Examples of practicals that will be affected by this training style include bandaging, CPR, recovery position and use of EpiPens.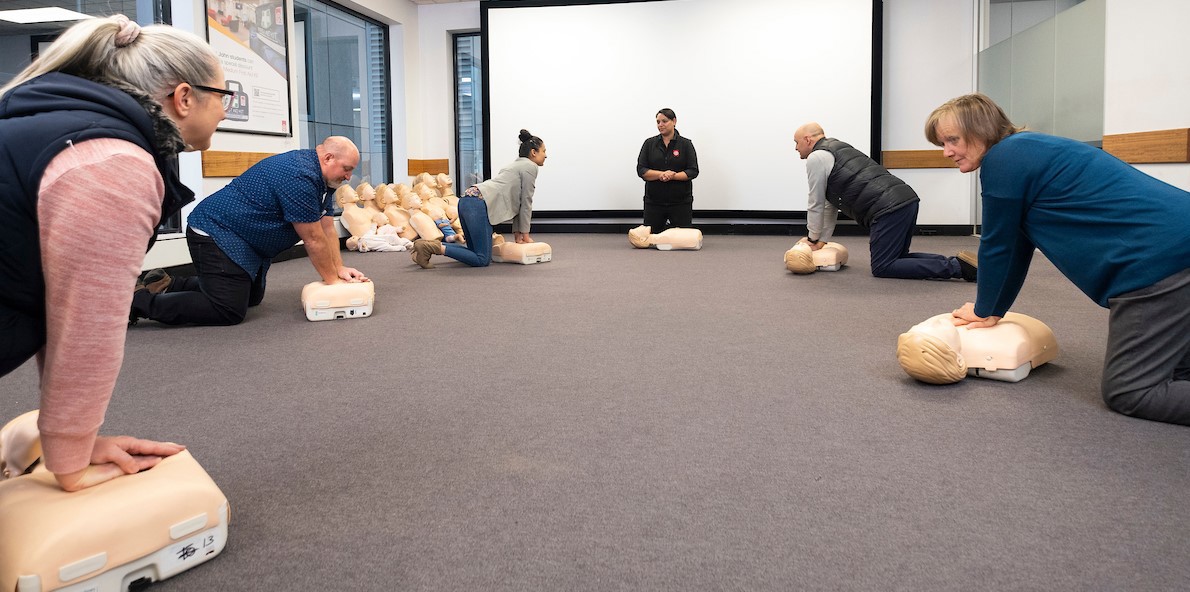 Along with making our face to face first aid training contact free, St John Ambulance have also implemented the following measures:
Promotion of infection control processes in venues
Reduced class sizes by 50% allowing for social distancing (maximum 12 students per public class)
Temperature screening of all visitors to our venue upon arrival
Increased cleaning of our equipment after every class
Alcohol based hand sanitiser available throughout the venue, for use upon arrival, during class and departure
Appropriate PPE to be worn by staff where appropriate
St John also continues to ask that any students, staff or visitors who feel unwell or show any symptoms of COVID-19, cold or flu remain at home and not attend first aid training or venues. Students who feel unwell can contact our customer service team to cancel and reschedule training.
To assist organisations looking to reduce their risk of COVID-19 and return to work safely, St John can provide temperature screening services and a range of suitable PPE products. For more information on how St John can help, visit our services for business page.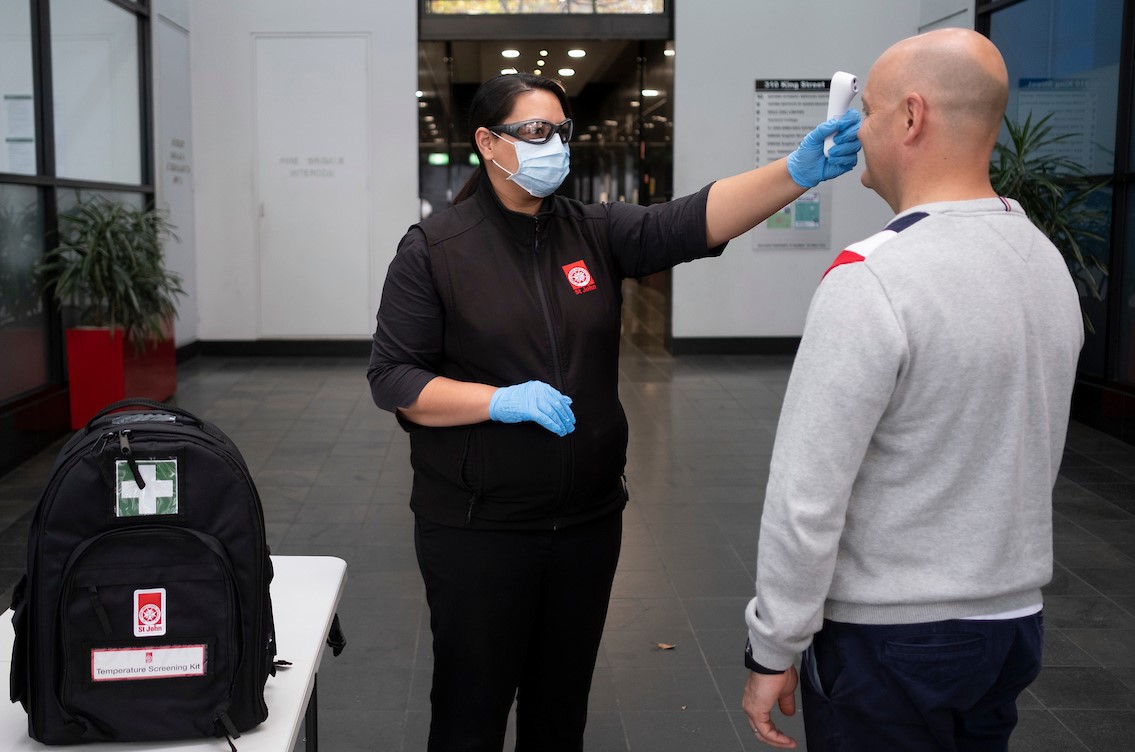 The ability to purchase first aid products, such as defibrillators, first aid kits and other vital components, continues to remain fully operational. Those with needs in this area can make contact for assistance.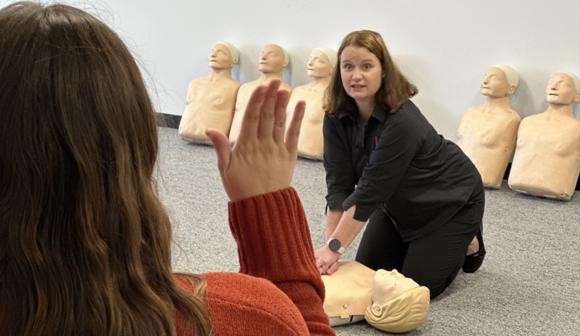 HLTAID011 PROVIDE FIRST AID
Suitable for both people in workplaces and members of the public who would like a comprehensive first aid course.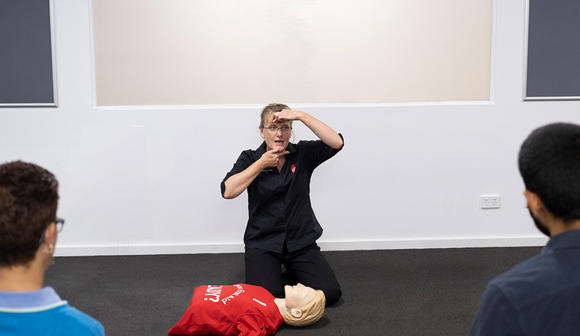 HLTAID009 PROVIDE CARDIOPULMONARY RESUSCITATION
Learn the skills to perform life-saving (CPR) on an adult, child or infant who is unconscious and not breathing normally.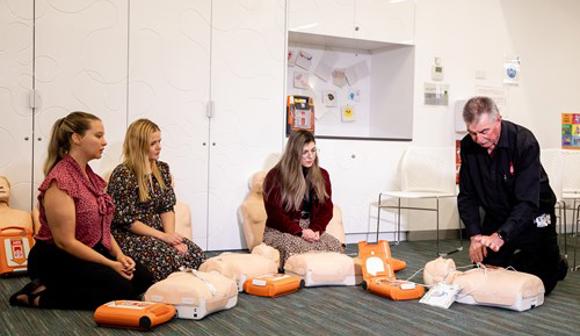 VENUES & LOCATIONS
St John has a range of​ training locations across Victoria.