Eight Critical Differences Between A 1-Day or 2-Day Provide First Aid Course
18 Dec 2018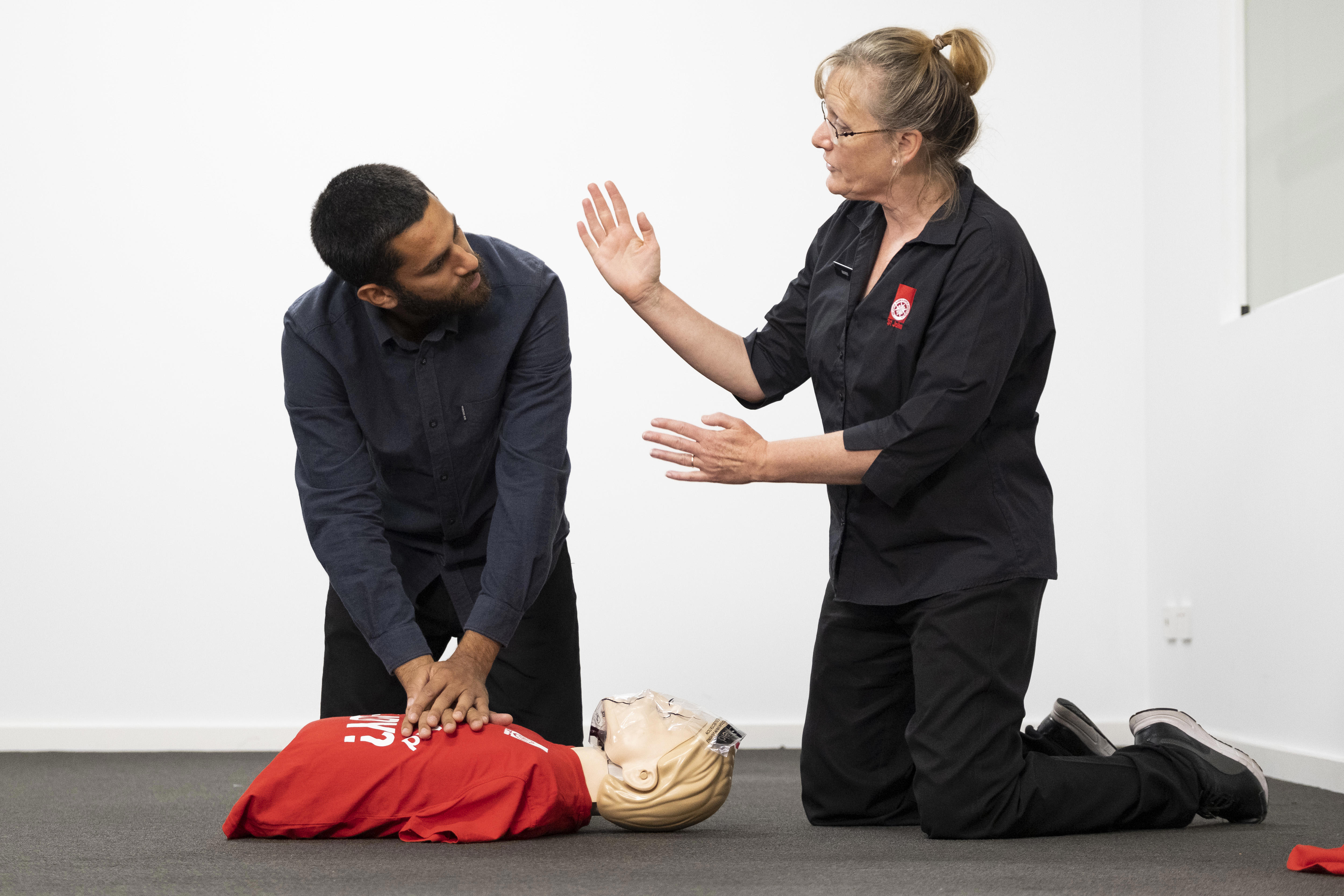 So, you're considering completing a First Aid course, but you're overwhelmed by the options available? One of the most common questions people ask themselves when researching courses is 'what is the difference between a one and two-day course?' Especially when it comes to the Provide First Aid Course – the code is the same, but the length can vary.
Whether you're a business, employee, parent or just want to be prepared to respond in an emergency there are different factors that contribute to whether a one or two-day course is best for you or your team.
Who Is Completing A Provide First Aid (PFA) Course?
A Provide First Aid course is designed to equip participants with the theoretical knowledge and practical skills to respond to sickness, injury or a health emergency.
In order to remain compliant employers send a recommended number of employees to complete the accredited training every three years, but it's not just employees completing the training out of Worksafe obligation. People from all walks of life are showing a growing interest in becoming First Aid trained and prepared so they are confident and capable to provide assistance if a health emergency occurs nearby.
Provide First Aid students range from employees in all trades, parents, grandparents, guardians, caretakers, the elderly and people who have a general desire to upskill.
Provide First Aid (PFA) HLTAID003 – 1 Day VS 2 Day
Provide First Aid is offered in a one day or two-day course structure. But, what's the difference and how do you know which mode would best suit your needs?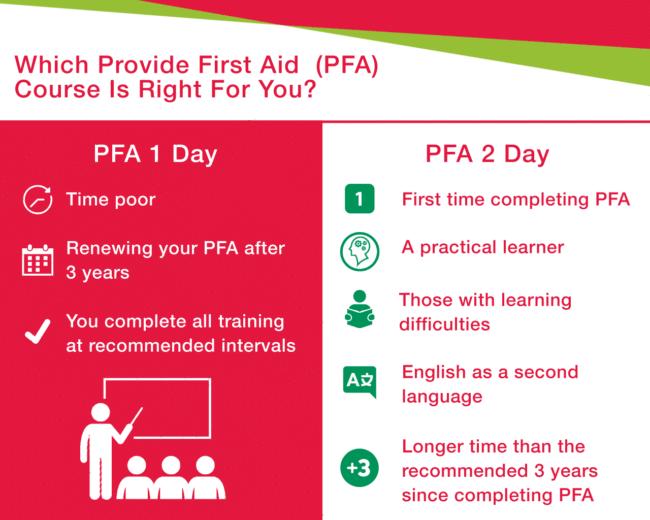 What Do You Learn In A Provide First Aid Course?
A Provide First Aid course will equip you with the knowledge and skills to respond when a person is in sickness, has suffered injury or is experiencing a medical emergency. You will cover a range of topics including the DRSABCD action plan, CPR, heart attack, diabetes, asthma, anaphylaxis, bone and muscle injury and more.

As there are over 30 topics covered in the course, many people find taking 2 days to cover the content really helps them gain the practical expertise and the confidence to put the skills into practice, should they ever need to. Learn more about what really happens in a Provide First Aid course and how a quality provider should deliver core learning outcomes.
St John Ambulance (Vic) Testimonials
I did the one day first aid training course with St John Ambulance Victoria last week and loved it! It was the most comprehensive training I've done and our trainer Kris was awesome! Would highly recommend! – Rosie (Provide First Aid One Day)
I recently completed the two-day first aid training at King St, Melbourne. This is the second time I've chosen to attend this training and location, and after years of doing various first aid courses, this is definitely my first preference. Jo, the trainer, is down to earth and practical. She keeps you interested and engaged for the full two days. I finished feeling confident that my first aid skills are fully refreshed and up to date and I will have the ability to respond appropriately in a crisis situation. Thanks Jo and the team at St John Ambulance Victoria. – Lana (Provide First Aid Two Day)
So, Which Course Structure Suits Your Needs Best?
Now, you should have a better understanding of the core differences between a one-day and two-day Provide First Aid Course. When it comes to deciding which option is best for you the most important contributing factor is whether or not you have completed a Provide First Aid course in the past and how long ago you completed this training.
As a rule, if it's been more than three years since your last Provide First Aid training, opt for the two-day course to guarantee you have enough time to absorb all the information, ask questions, participate in more practical learning exercises and build confidence to apply your newfound skills.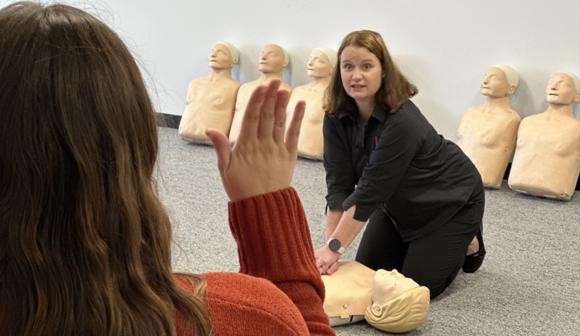 HLTAID011 PROVIDE FIRST AID
Suitable for both people in workplaces and members of the public who would like a comprehensive first aid course.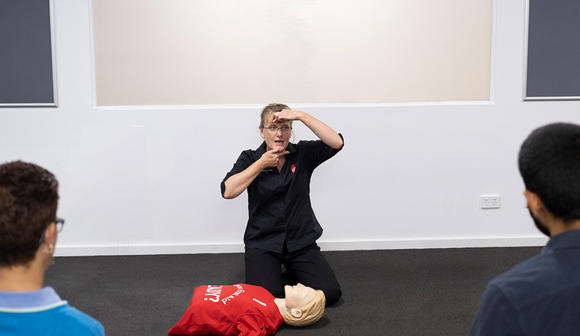 HLTAID009 PROVIDE CARDIOPULMONARY RESUSCITATION
Learn the skills to perform life-saving (CPR) on an adult, child or infant who is unconscious and not breathing normally.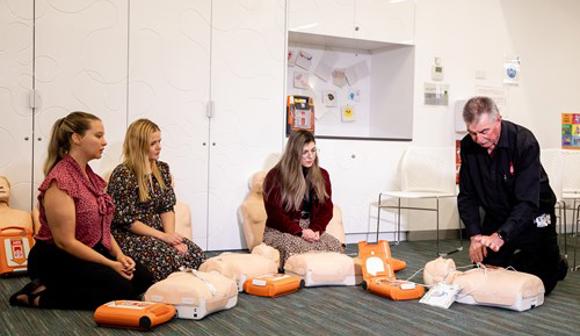 VENUES & LOCATIONS
St John has a range of​ training locations across Victoria.