CPR Lab Roadshow Comes To Town – The Standard
20 Feb 2018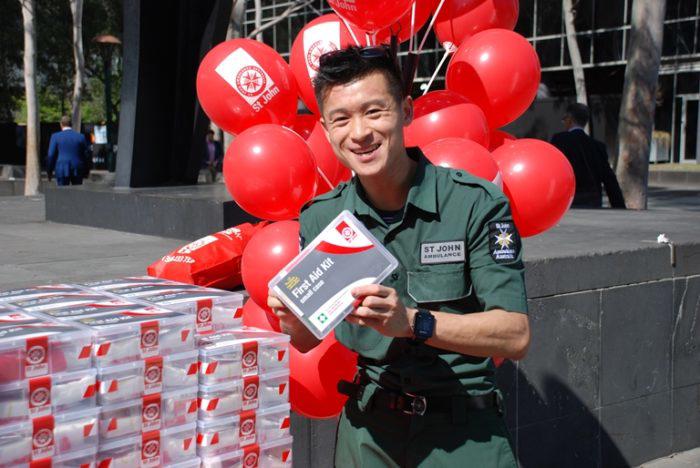 St John Ambulance Victoria launches CPR Lab 2018 Rural Roadshow, first stop Warrnambool.
St John Ambulance (VIC) CPR Lab is a community program focused on strengthening community resilience through interactive and innovative CPR lessons, providing the public with the confidence and skills to save a life in an emergency.
A 2016 Victorian State Government report, revealed that 8.3% of the Warrnambool LGA suffered from heart disease and 20.2% reported high blood pressure, both known risk factors of Sudden Cardiac Arrest, making Warrnambool a key point of interest for the CPR Lab to visit.
Read more in this piece from The Standard.
HLTAID001 PROVIDE CARDIOPULMONARY RESUSCITATION (CPR)
Gain the knowledge and confidence to perform CPR on adults, children and infants.
MENTAL HEALTH AND CRISIS SUPPORT
Learn how to recognise and support people dealing with a range of common mental health issues.
INFECTION CONTROL ELEARNING
Workplace infection control course completed online within 45 minutes.