COVID-19 Update for First Aid Training Services
30 Mar 2020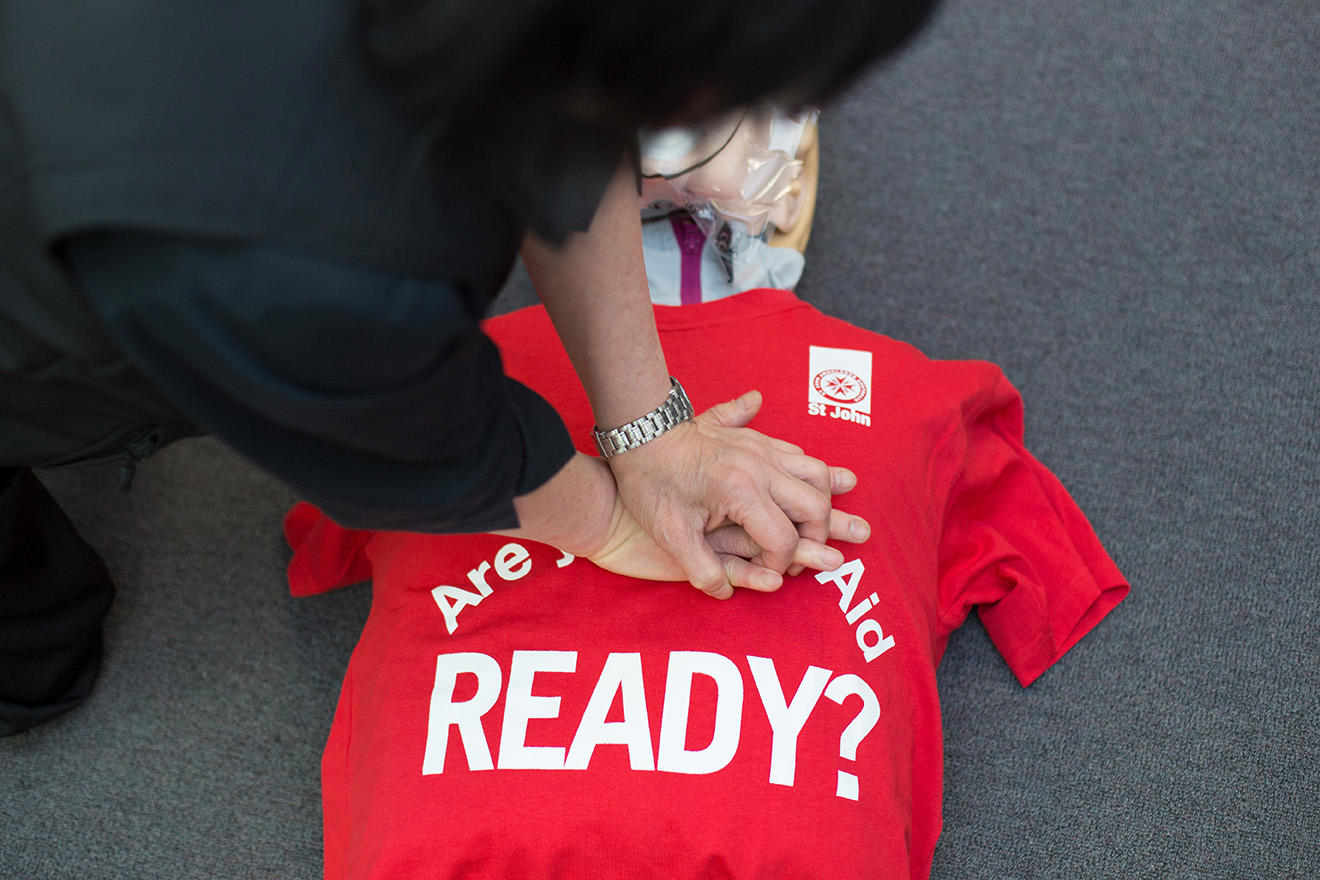 The spread of COVID-19 (novel coronavirus) is evolving rapidly and is a source of great concern to all of us. We have taken some steps during this difficult time in response to the crisis.
The safety of our employees, customers and communities is at the forefront of every decision we make so St John Ambulance (VIC) made the difficult decision to stand down our physical classroom training effective the 26th of March, excluding that required for essential services. At the same time, we have relaunched our training activities to support delivery using the online virtual classroom.
More employees are working from home than ever before and we are mindful that 75% of all cardiac arrests occur in private residence so the need for an effective First Aid training solution deployed online has never been greater. We are addressing this need without compromising on the quality outcomes expected from our customers and participants.
We have put in place the following training options:
First Aid training will continue uninterrupted for essential services as onsite training under strict infection control protocols and observing public health restrictions
A Virtual Online Classroom – real-time live training conducted by a trainer
eLearning modules using immersive video for self-paced learning
Part Now, Part Later: first aid training where learning and theory assessments are completed at home online, with practical assessments to be completed after COVID-19 restrictions ease with a Trainer in-class
The ability to purchase first aid products, such as defibrillators, first aid kits and other vital components, remains fully operational. Those with needs in this area we encourage should reach out on 1300 360 455 during business hours.
Further updates to other areas of our organisation, including Event Health Services, Kit Servicing, Community Transport and Non-Emergency Patient Transport, are available here: https://www.stjohnvic.com.au/about/response-to-covid-19/
While we do not know when the government restrictions will ease and when we will safely return to normality, we will continue to live our purpose for the Service of Humanity.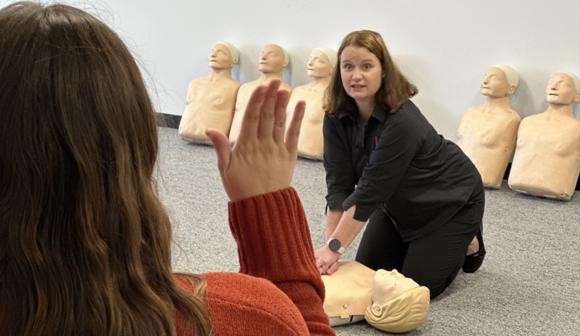 HLTAID011 PROVIDE FIRST AID
Suitable for both people in workplaces and members of the public who would like a comprehensive first aid course.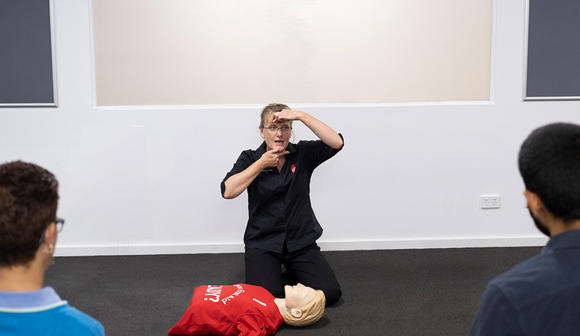 HLTAID009 PROVIDE CARDIOPULMONARY RESUSCITATION
Learn the skills to perform life-saving (CPR) on an adult, child or infant who is unconscious and not breathing normally.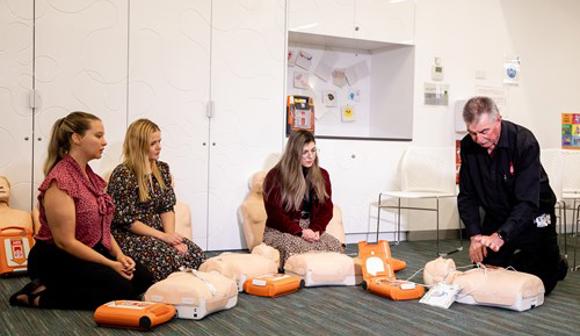 VENUES & LOCATIONS
St John has a range of​ training locations across Victoria.