Chain Of Survival – Waranga News
02 Aug 2018
After a local committee decided to buy a Defibrillator for the community of Rushworth locals are all invited to attend a free training session with St John Ambulance Victoria on how to use the life-saving device.
Read more in this article by Waranga News.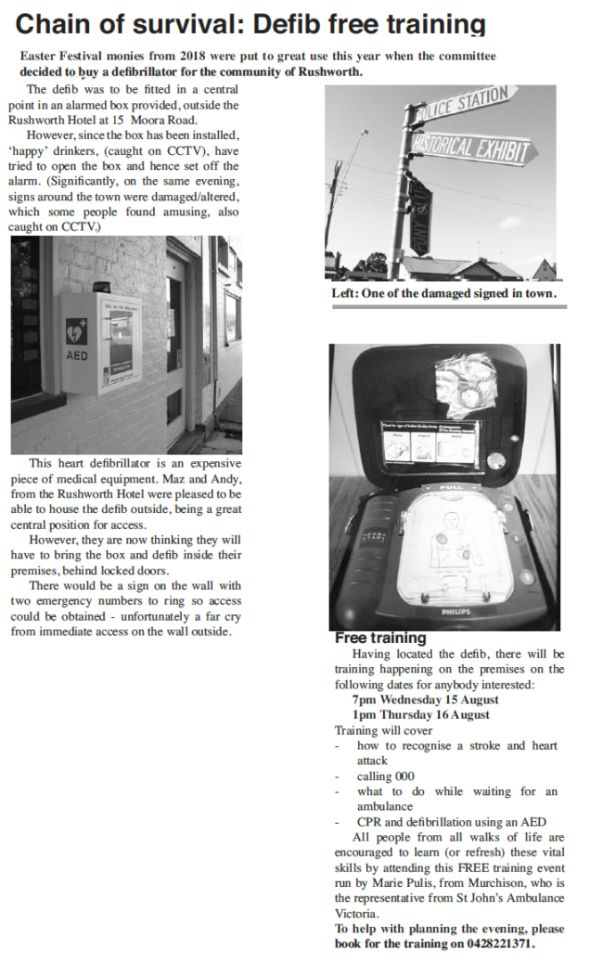 A DEFIBRILLATOR CAN MAKE THE DIFFERENCE BETWEEN LIFE AND DEATH
Defibrillation within the first few minutes of having a Sudden Cardiac Arrest, increases the chance of survival, to over 70%.
HLTAID001 PROVIDE CARDIOPULMONARY RESUSCITATION (CPR)
Gain the knowledge and confidence to perform CPR on adults, children and infants.
PROVIDE FIRST AID
Learn how to manage a range of common first aid scenarios.