An inside look at St John's TAE Certificate IV Training and Assessment
23 Feb 2021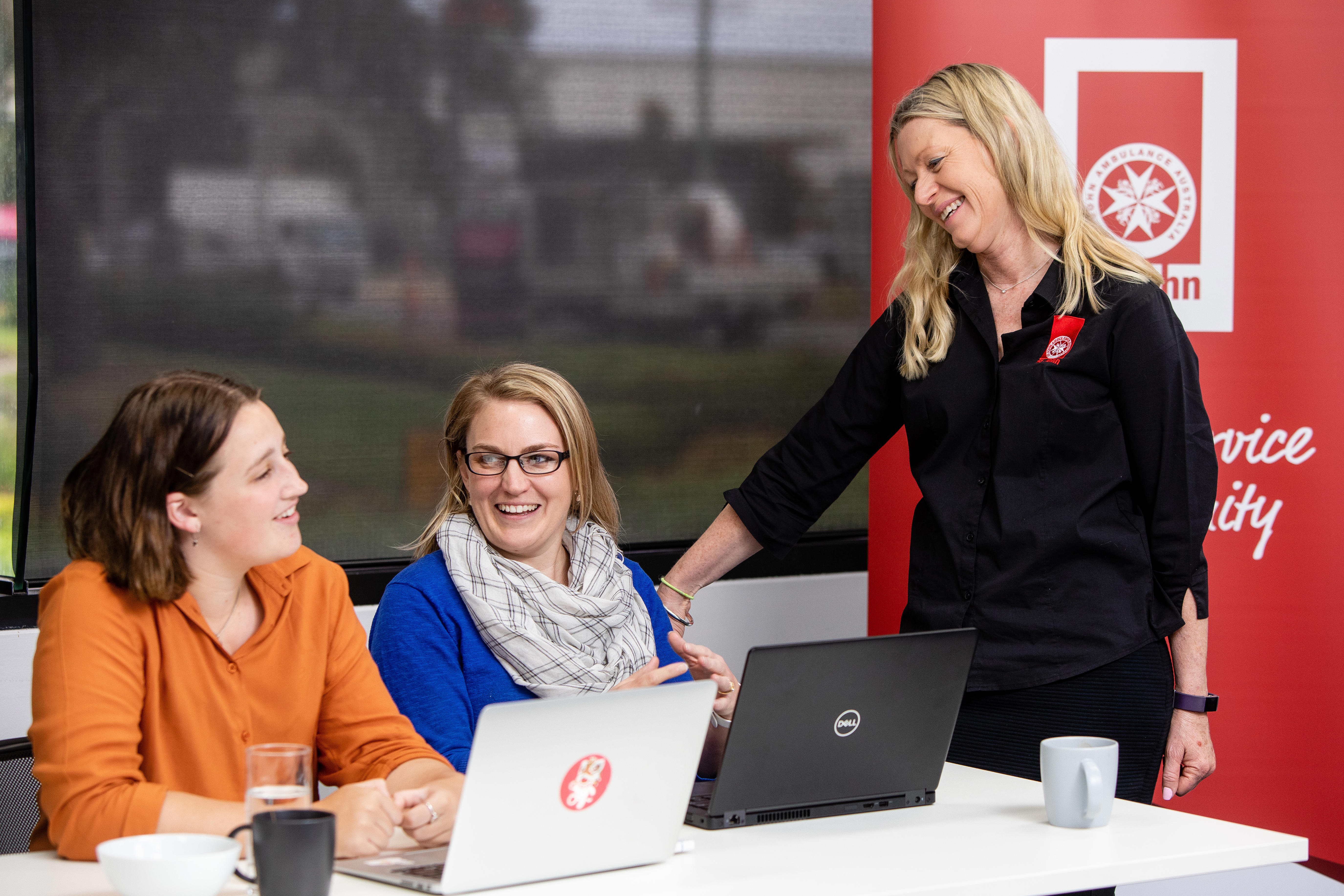 After 27 years working in Business Development (BD), in early 2020, Andrea Bridge felt the very real economic ramifications of COVID-19 and lost her job.
Andrea had also been studying aged care in her spare time, so thankfully after losing her job, she had a job to go to. Looking after dementia patients, delivering leisure and health plans and caring for disabled elderly patients in their own homes.
After doing this for some time, Andrea decided she wanted to transition into training aged care students. Whilst she was working in BD, Andrea trained her team members, so this was a natural progression for her.
To do this, she needed to complete a TAE40116Certificate IV Training and Assessment. We recently sat down with Andrea and asked a few questions about her experience doing St John's TAE Course.
Q&A: Andrea Bridge
1. How did you find out about St John's TAE Course?
I did an online search for TAE Courses across Victoria and to be honest, there was quite a few but I took the time to read through the feedback and opinions of other students. I am so glad I did this because St John definitely came out on top.  


2. What do you hope to do after completing the TAE Course?
I was looking for a bit of a career change and knew I wanted to seek work as an Aged Care or Leisure & Health Trainer. I had already started studying this before I lost my job as a BD, so luckily had a job to go to after this happened, working in aged care. I already had a background in training from my previous job, so it was a natural progression to transition into a training role within aged care. To be able to do this I needed to complete the TAE40116 Certificate IV Training and Assessment.


3. Why did you decide to complete St John's TAE Course?
I felt it was a good idea to have the support and back-up of such a huge name in the training industry. I felt it was quite reassuring, especially given some of the positive feedback I had seen from other students – who had recently completed the course – regarding their choice of RTO.


4. What are you most enjoying about the course?
I really like that it is a small group, so I've been able to make lots of connections and we also had a heap of support from our Trainer Debbie Thomas.

5. What have you learnt during the TAE Course?
That VET (Vocational Education Training) has a language of its own!


6. What hard/soft skills have you learnt?
Some of the skills I have learnt was better ways of relating to people who might have different ways of learning, assessing, and mapping.


7. How have you found the course delivery?
I chose to do one day a week of ZOOM (virtual) classes, with the remainder being done in our own time. It suited me, as I've had to continue to work during the week throughout the course duration, so I enjoy the flexibility.  


8. What would your words be to anybody thinking about completing St John's TAE Course?
Do your research prior and choose your RTO wisely! We had several students who transferred over from other RTOs during the course. That must be stressful, challenging, and costly, not to add also disruptive. I am very glad I researched as much as I did beforehand and made the decision to go with St John. I have since recommended them to 8 people so far.
---
St John's TAE Course is currently available to be completed in the virtual classroom, with the next TAE40110 Course commencing on 13 April 2021. Start your next career journey and enquire today.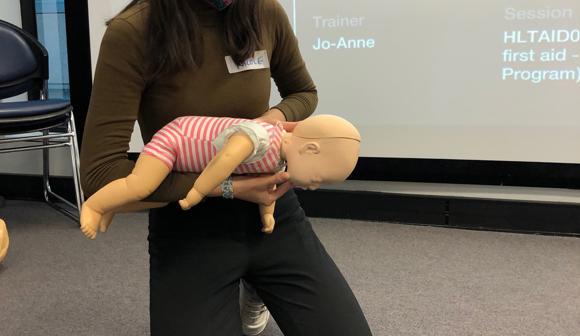 CARING FOR BABIES AND KIDS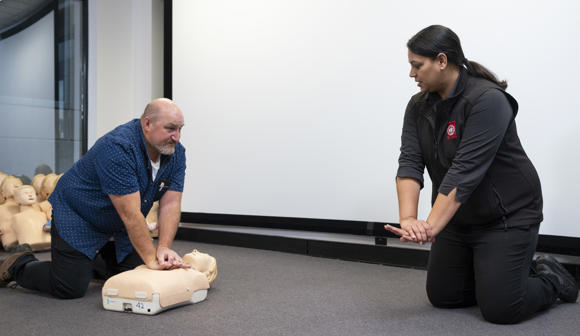 HLTAID009 PROVIDE CARDIOPULMONARY RESUSCITATION
Learn the skills to perform life-saving (CPR) on an adult, child or infant who is unconscious and not breathing normally.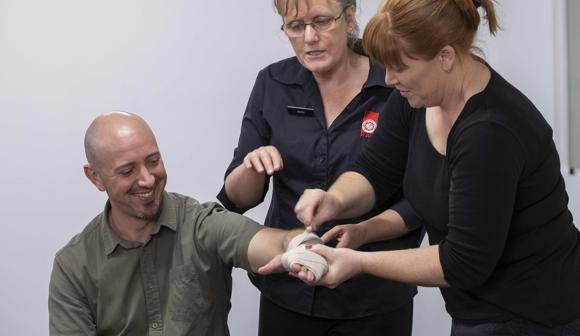 HLTAID011 PROVIDE FIRST AID
This course teaches the skills and knowledge required to recognise and respond to life-threatening emergencies and provide a first aid response to a casualty in a range of situations.