St John Volunteer Training Car Crash Scenario – Cranbourne Leader
21 Sep 2016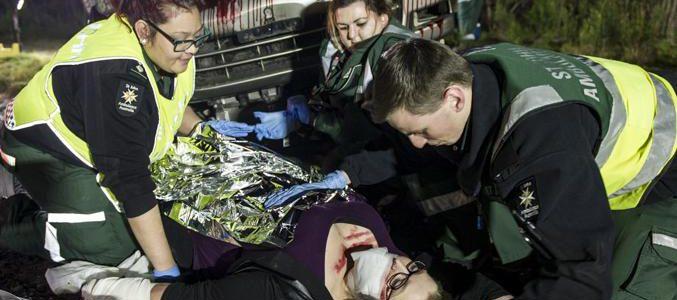 Our volunteers regularly complete training to upskill and expose themselves to different scenarios.
One such occasion was the scene of a two car smash at Cannons Creek, where our Volunteers attended to a simulated incident featuring 10 casualties.
The Cranbourne Leader covered the training event in this article: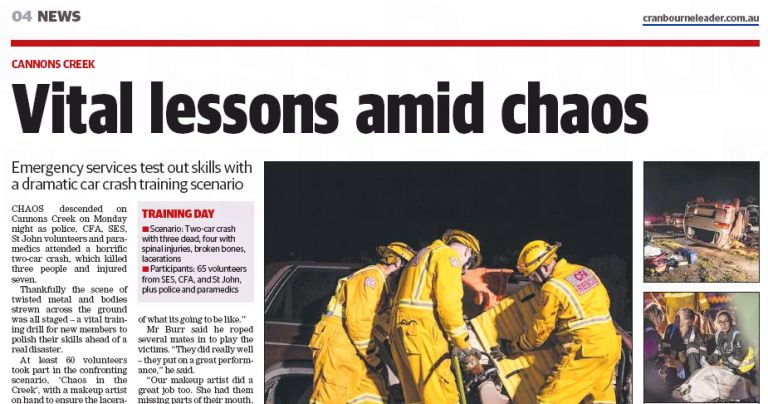 PROVIDE FIRST AID
Learn how to manage a range of common first aid scenarios.
HLT31115 CERTIFICATE III NON-EMERGENCY PATIENT TRANSPORT
Begin a new career as a Patient Transport Officer. Our Trainers work in the industry and know how to train Patient Transport Officers to the highest standard.
INFECTION CONTROL ELEARNING
Workplace infection control course completed online within 45 minutes.