St John Ambulance Gifts Halls Gap Zoo A Defibrillator During Heart Week – Stawell Times
03 May 2018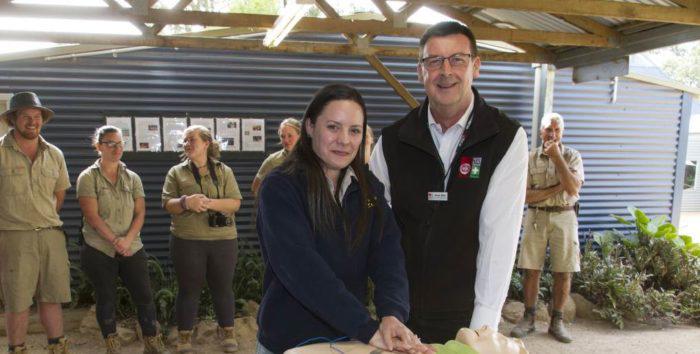 In celebration of heart week, St John Ambulance (VIC) gifted Halls Gap Zoo a Defibrillator in a bid to raise awareness of the life-saving devices.
Halls Gap Zoo experiences a significant amount of foot traffic throughout the zoo each year, as a key tourist attraction in the area.
Businesses across Victoria were invited to apply to win a Defibrillator for their business, with five Defibrillators up for grabs.
Read more in this article from the Stawell Times.