Shocktober 2022: Free Accredited Training, Giveaways, and More!
30 Sep 2022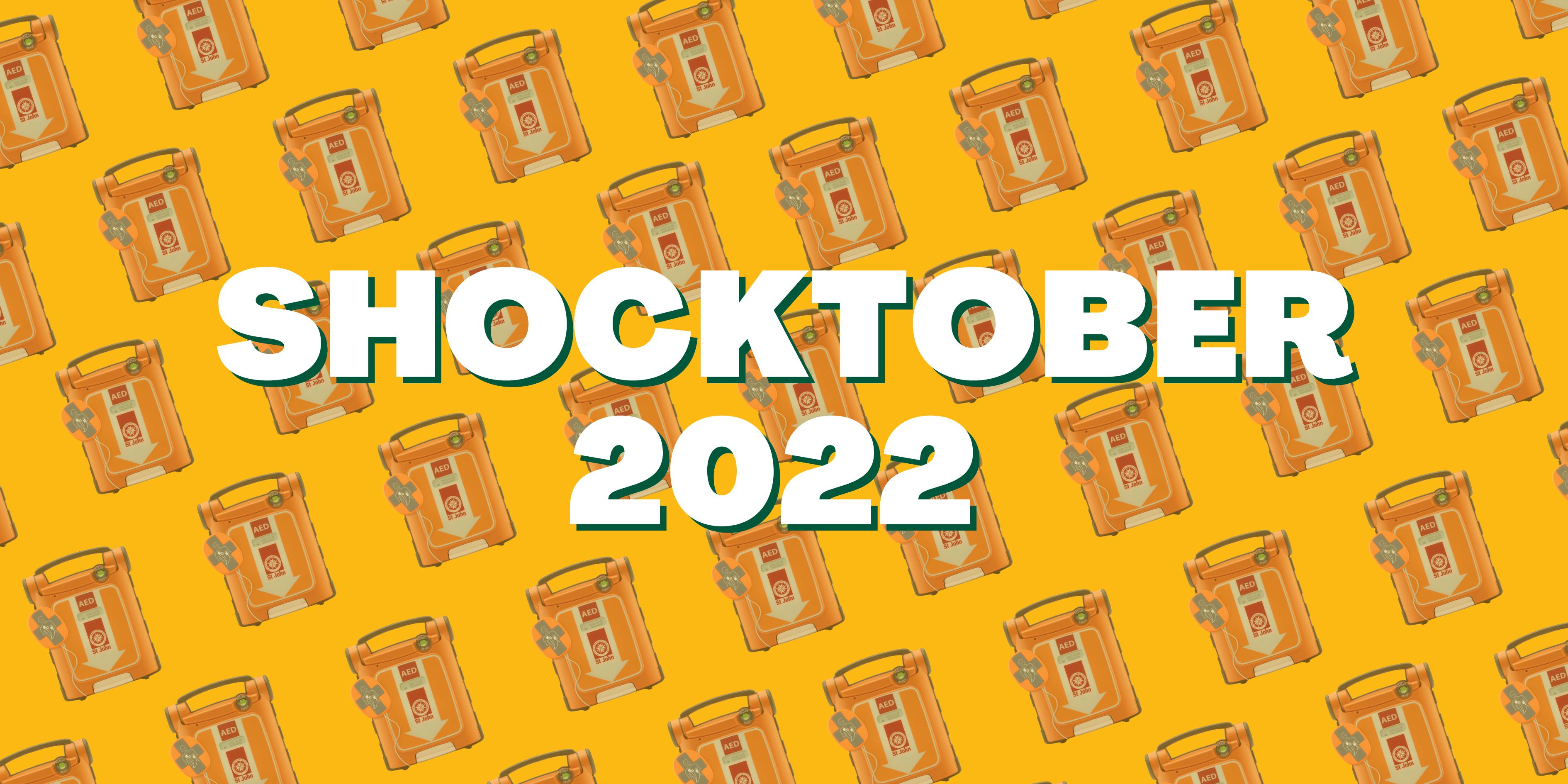 Each year throughout October, a month-long campaign named 'Shocktober' highlights the vital importance of Automated External Defibrillators (AEDs) and CPR in the event of a sudden cardiac arrest.
Sudden cardiac arrest is one of the leading causes of death in Australia, striking about 30,000 Australians every year. Thousands of Australian families lose someone they love to cardiac arrest every year because lifesaving equipment is not available.
Shocktober is aimed at creating awareness about sudden cardiac arrest, AED locations, and the crucial part defibrillators and CPR play in increasing sudden cardiac arrest survival.
Gather your friends and family – here are some fun and rewarding things you can do with St John Ambulance Victoria throughout Shocktober 2022:
Attend Accredited CPR Training for FREE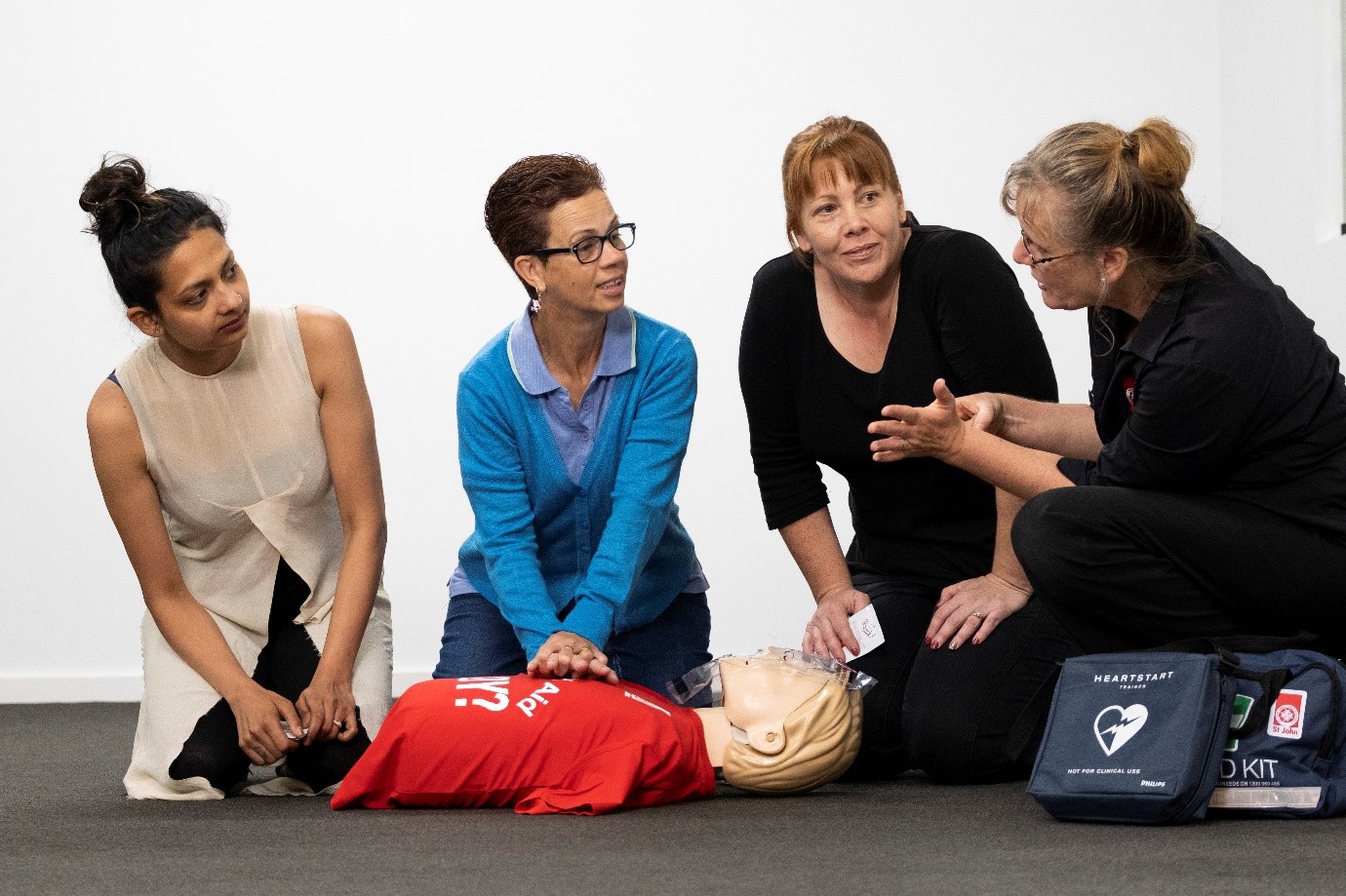 If someone around you experienced a sudden cardiac arrest, would you know what to do?
Only 58% of Australians are comfortable administering CPR in an emergency, with decreasing confidence as time passes since the last training. This Shocktober, we're offering FREE accredited CPR training (worth $75) to help Victorians gain confidence in CPR. Through this 2-hour course, not only do you get to learn vital lifesaving skills, but you will also gain a Statement of Attainment upon successful completion.
St John Ambulance Accredited CPR Training are available for free at the following locations:
Melbourne CBD – 16 October 2022
Clayton – 16 October 2022
Reservoir – 4, 5, 12, 19, and 26 October 2022
---
Win a Defibrillator to Help Save Lives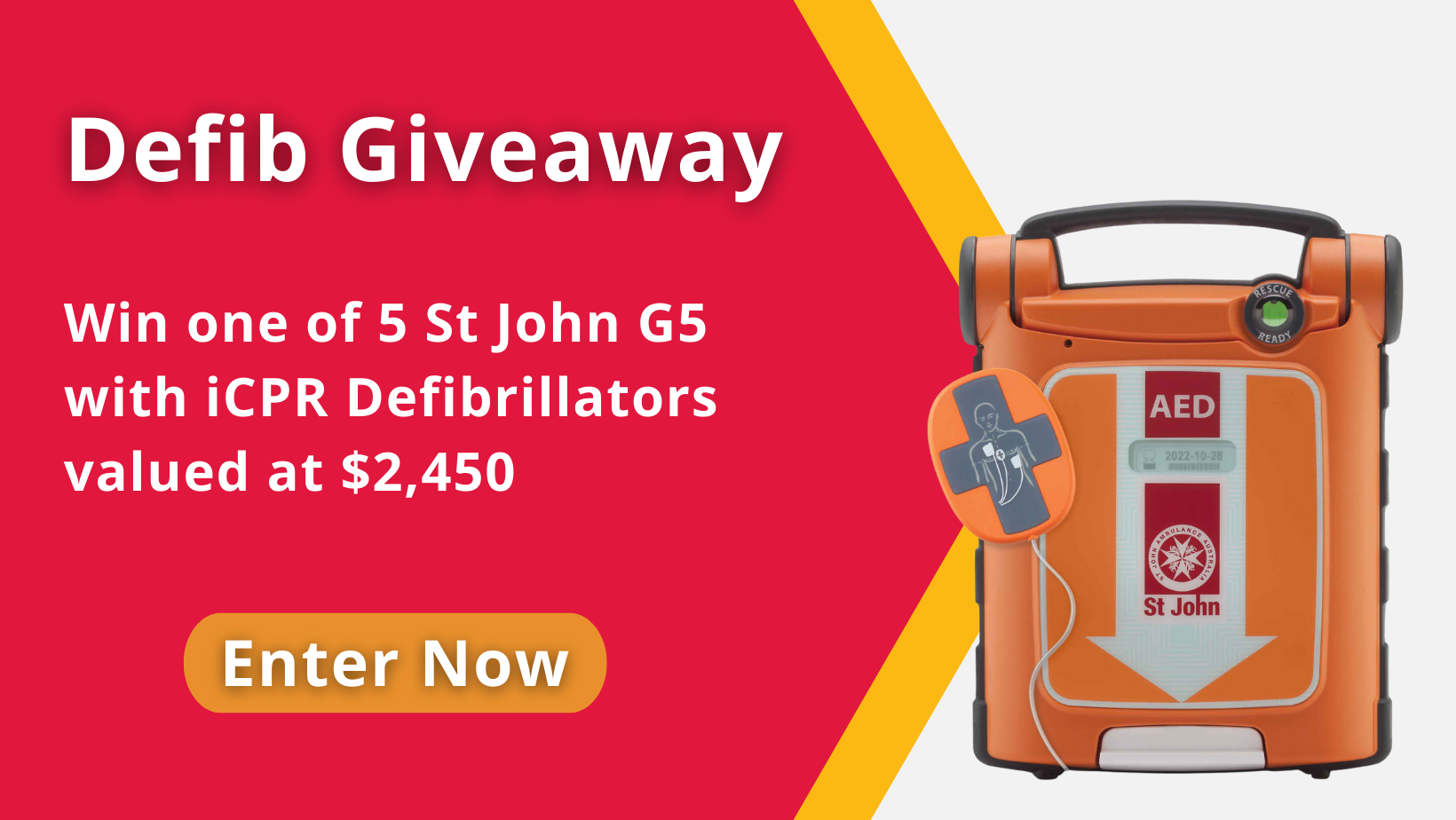 Defibrillation within the first few minutes of having a sudden cardiac arrest can increase the chance of survival from 5% to over 70%. Without defibrillation, for every minute that passes, the chance of survival reduces by 10%.
Often, defibrillators can be the difference between life and death – and here's how you can contribute to making this difference: help us get more defibrillators into the community!
Do you know an organisation or location that would benefit having a lifesaving defibrillator, and will also benefit the entire community in an emergency? Nominate them now to win 1 of 5 defibrillators (total value of $12,250)!
This competition is now closed. Winners will be announced shortly.
---
Learn CPR in Minutes with CPR Lab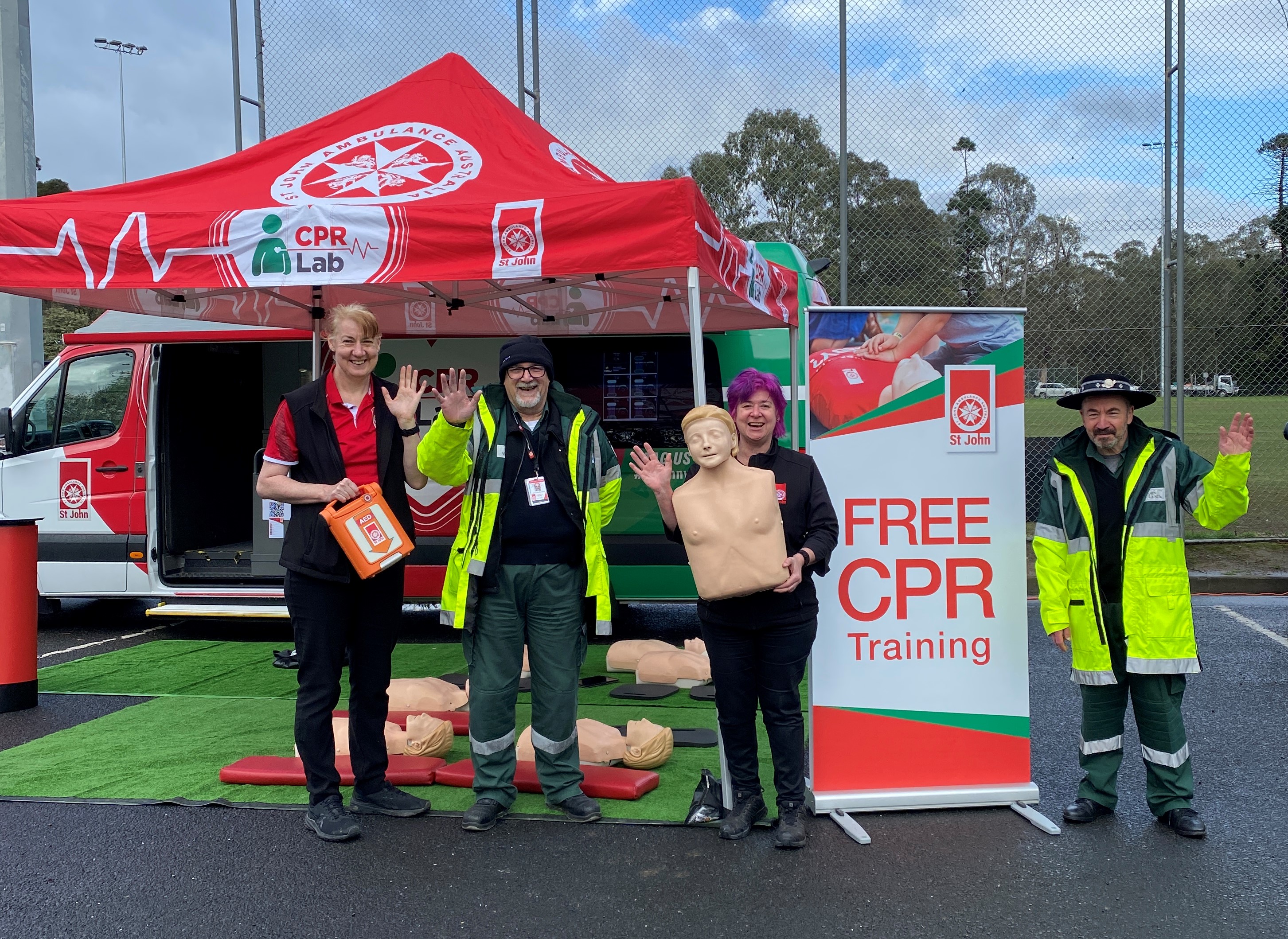 If you're unable to commit 2 hours to an accredited CPR course, don't stress, you can learn how to perform CPR in just 10 minutes*! CPR Lab is a mobile learning bus that helps you learn the lifesaving technique by providing real-time feedback as you practice on a manikin. You even get to compete with others to see how well you can do CPR!
CPR Lab will be at the Darebin Parkrun on 22 October 2022. Walk, jog, or run at the community fun run, then pop by the CPR bus for a quick lifesaving session and grab a free cup of coffee before you go. Bring your mates (and your dog!) – it's time for a CPR showdown!
*non-accredited
Bare Your Heart and Win a Bear!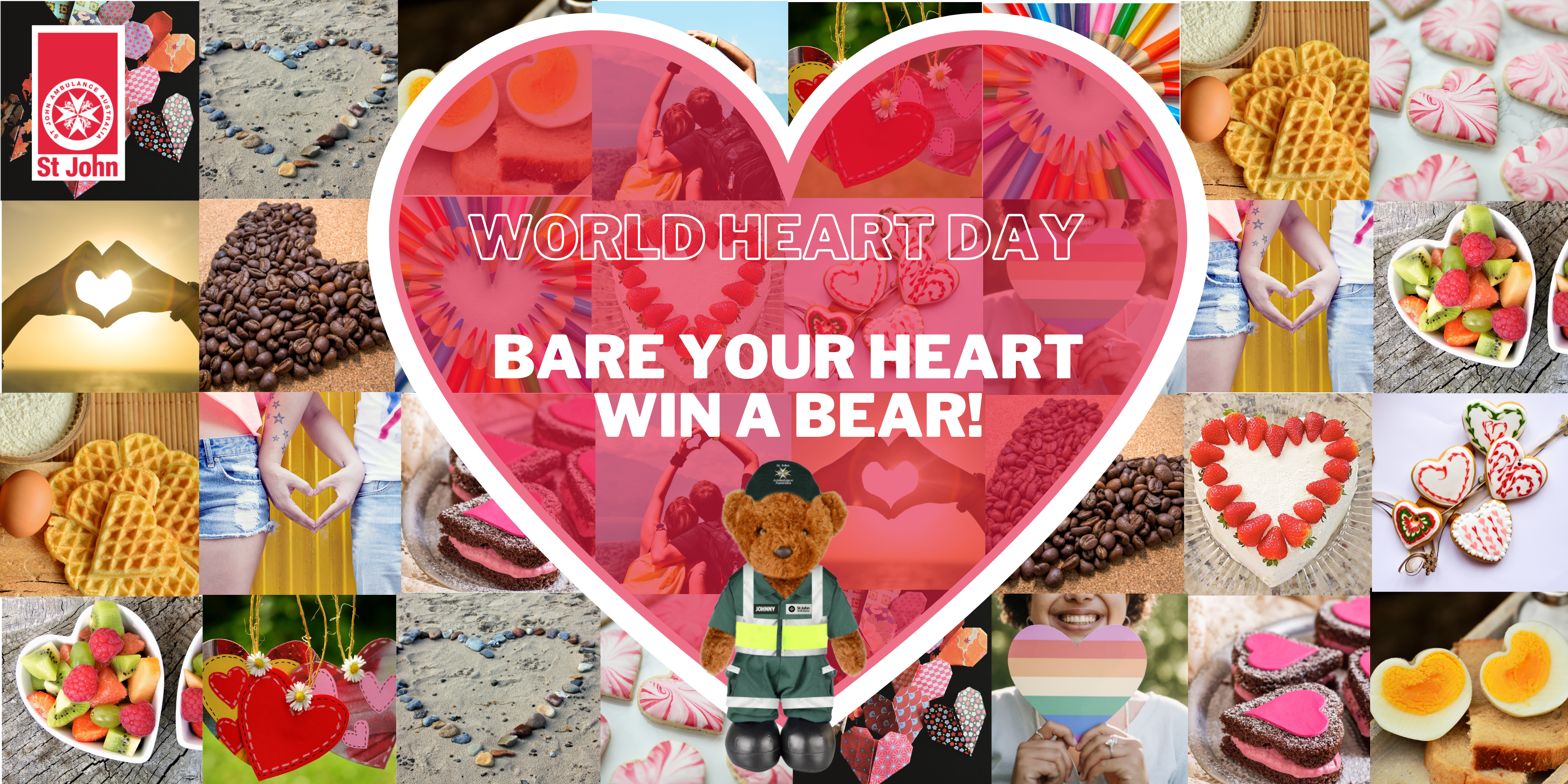 In conjunction with World Heart Day (29 September) and Shocktober, we want you to show us your heart! Get creative with a heart shape: it could be a drawing, paper cut-out, sweet treat, or even a finger heart. Show us your most creative posts, and you could win 1 of 3 Johnny Bears!
Here's how:
Take a photo of your heart shape
Upload to Instagram
Include the hashtags #WorldHeartDay and #StJohnVicHeart, and tag us @stjohnvic in the caption
Share your post with friends and family to gather likes! Win a much-loved St John Ambulance Victoria Johnny Bear if your post is among the top 3 most-liked posts.
Contest ends 23 October 2022
Note: to ensure we can view your photo, your Instagram profile will need to be set to "Public".