Restart A Heart Day
13 Oct 2023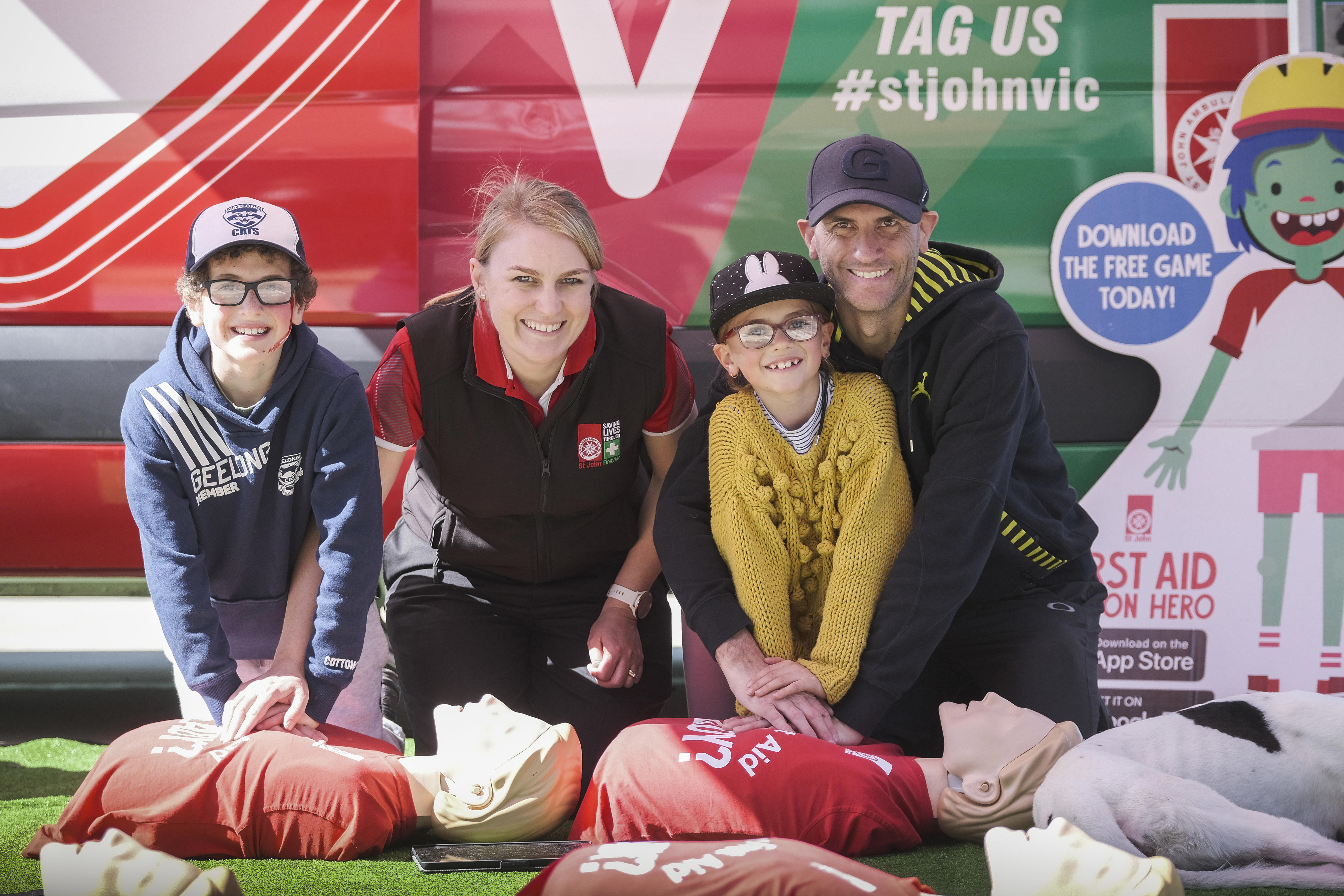 Sudden cardiac arrest is one of the leading causes of death in Australia, impacting about 30,000 Australians every year. 
The Restart a Heart campaign hopes to improve the survival rate of out-of-hospital cardiac arrests by creating a community that has more people who can save a life by knowing how to do CPR and use an AED.
Gather your friends and family – here are some fun and rewarding things you can do with St John Ambulance Victoria to celebrate Restart A Heart Day and learn life saving skills.
Learn CPR in Minutes with CPR LAB
CPR Lab is travelling around Victoria teaching Victorians how to perform CPR in just 10 minutes*.  CPR Lab is a mobile learning bus that helps you learn the lifesaving technique by providing real-time feedback as you practice on a manikin. You even get to compete with others to see how well you can do CPR!
*Non-accredited
Join us for our Restart A Heart Day event: Monday 16 October 2023 - 3 Queens Bridge St, SOUTHBANK
Caring & Ageing Well Festival - Thursday 19 October 2023 (King George V Gardens, Ovens St, WANGARATTA)
Boroondara Emergency Services Family Fun Day Saturday 21 October 2023 (Patterson Reserve 484 Auburn Rd, HAWTHORN)
Caroline Springs CFA Open Day - Sunday 22 October 2023 (Hillside Fire Station - 4 Gourlay Road, HILLSIDE)
Warrnambool Show - Friday 27 October 2023 - Sunday 29 October 2023 (Warrnambool Showgrounds)
Carrum Downs Fire Brigade Open Day - Saturday 28 October 2023 (15 Wedge Rd, CARRUM DOWNS)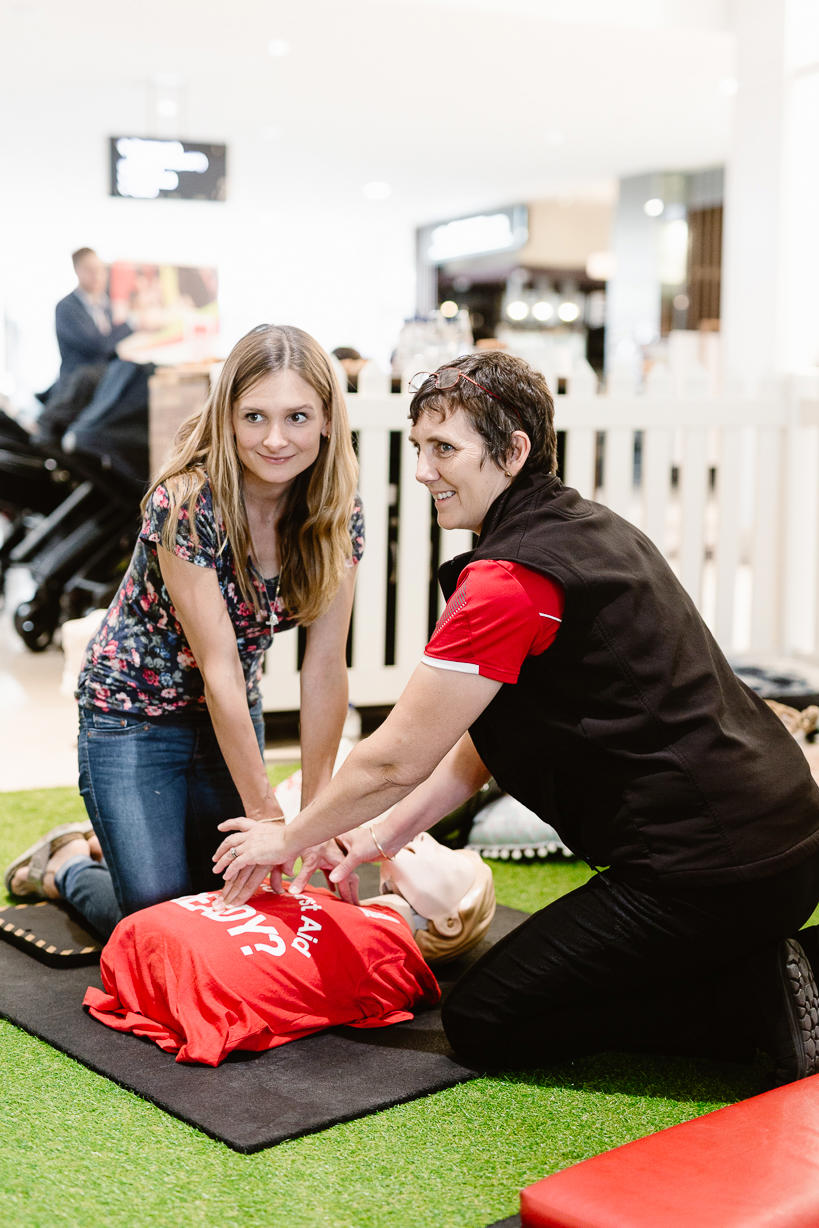 It's Everybody's Business
60% of employees say their workplace either doesn't have a defib or they don't know where it's kept. The need for more workplaces to be equipped with a defibrillator is clear. Here's your chance to make a difference.
The St John Ambulance G5 defibrillator has innovative features that makes treating sudden cardiac arrest victims easier and more effective than ever before. Plus, with the most comprehensive self-testing of any AED, the G5's daily self- test ensures it is always RescueReady™.


St John Community Giveaway - Win a Defibrillator or one of 105 other great prizes
This Shocktober, we're helping get an extra 5 St John Ambulance G3 Elite Semi Automatic Defibrillators out into Victorian communities that truly need it.
Nominate a local sporting group, organisation or location you know would not only benefit having a lifesaving defibrillator, but where it will be available to the entire community in an emergency.
There are 105 prizes on offer with a total value of $19,855.50
5 x St John Ambulance G3 Elite Semi Automatic Defibrillator valued at RRP $2150 each totalling $10,750
10 x Mental Health and Crisis Support courses valued at RRP $225 each, totalling $2,250.
20 x Herald Sun 12 month Digital Subscriptions valued at RRP $208 each, totalling $4,160 inc GST
30 x Personal Kits valued at RRP $41.95 each, totalling $2097.50
40 x DRSABCD Action Plan eLearning courses valued at RRP $14.95 each, totalling $598