Research Reveals Low Confidence In First Aid – Gippsland Times & Maffra Spectator
09 Mar 2018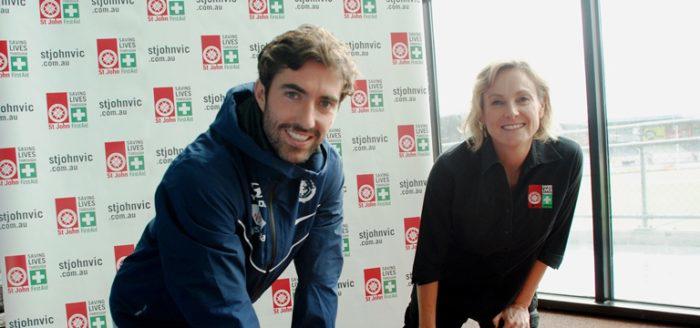 Carlton Vice-Captain Kade Simpson is leading the campaign with St John Ambulance (Victoria) to have more members of the public First Aid trained.
See more in the article below from the Gippsland Times and Maffra Spectator.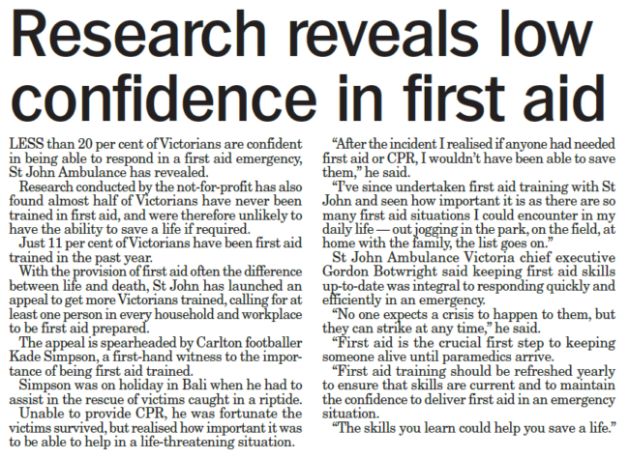 PROVIDE FIRST AID
Learn how to manage a range of common first aid scenarios.
A DEFIBRILLATOR CAN MAKE THE DIFFERENCE BETWEEN LIFE AND DEATH
Defibrillation within the first few minutes of having a Sudden Cardiac Arrest, increases the chance of survival, to over 70%.
INFECTION CONTROL ELEARNING
Workplace infection control course completed online within 45 minutes.