Quick Thinking Callum Saved Mum Kendra's Life – Herald Sun
27 Sep 2016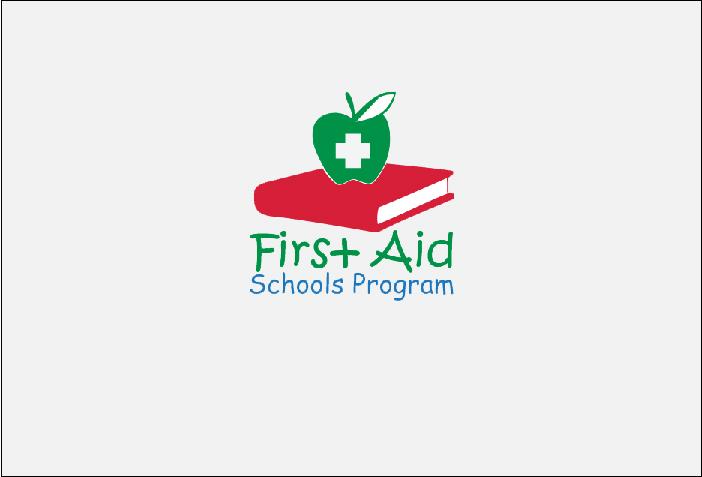 As part of the 1 Million Child trained through the First Aid in Schools Program, this feature on Callum and Kendra Di Pietro appeared in the Herald Sun.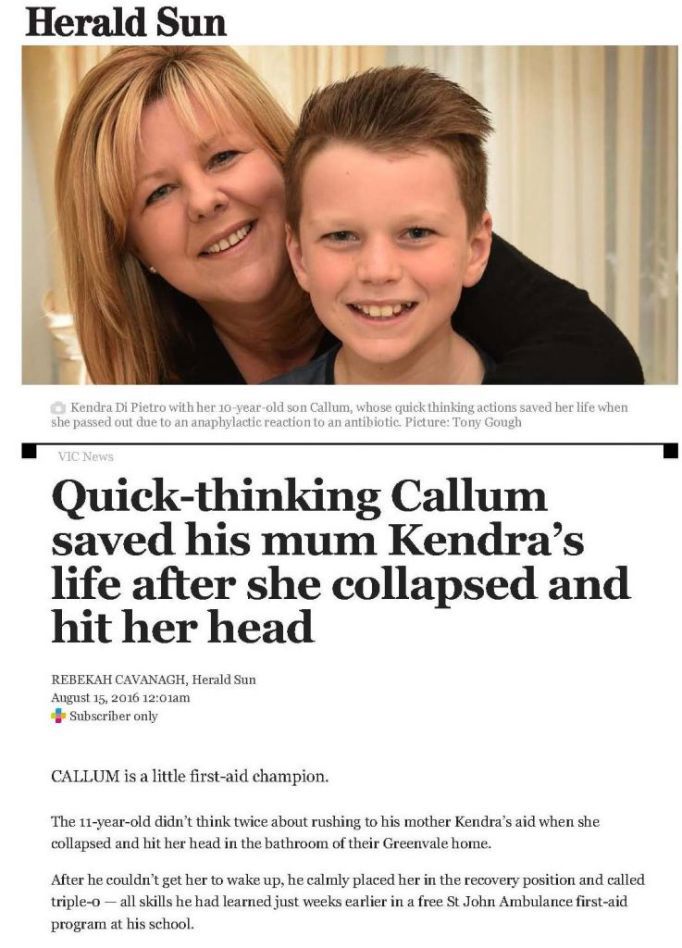 You can read the full article online here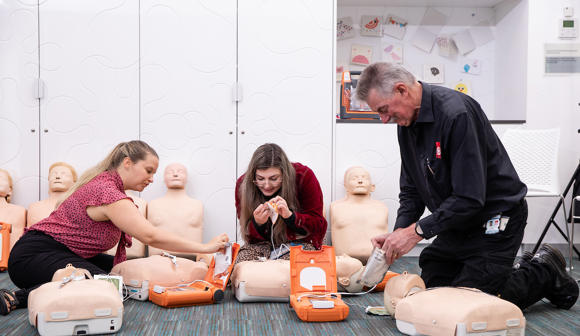 HLTAID011 PROVIDE FIRST AID
Suitable for both people in workplaces and members of the public who would like a comprehensive first aid course.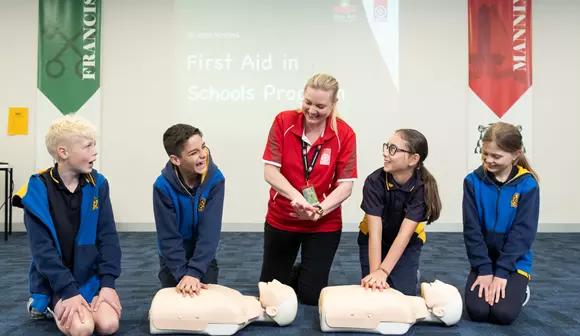 FIRST AID IN SCHOOLS PROGRAM
This free program teaches primary school students the importance of First Aid and what to do in an event of an emergency.
CARING FOR BABIES AND KIDS
Designed for parents and carers. Learn to manage basic first aid situations specific to babies and kids up to 7.