Quick, Convenient Access To Defibrillator – Cobram Courier
18 May 2018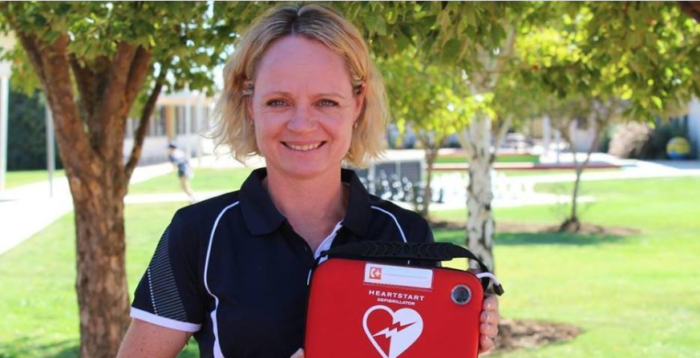 Cobram Anglican Grammar School has made a life-saving addition to their onsite First Aid kit and equipment, with the purchase of an Automated External Defibrillator.
Students, staff and visitors can now be assured they are in the best possible hands if a Sudden Cardiac Arrest did arise at the school.
Read more in this article from Cobram Courier.
A DEFIBRILLATOR CAN MAKE THE DIFFERENCE BETWEEN LIFE AND DEATH
Defibrillation within the first few minutes of having a Sudden Cardiac Arrest, increases the chance of survival, to over 70%.
HLTAID001 PROVIDE CARDIOPULMONARY RESUSCITATION (CPR)
Gain the knowledge and confidence to perform CPR on adults, children and infants.
DO YOU HAVE THE RIGHT FIRST AID KIT FOR YOUR HOME, SCHOOL OR WORKPLACE?
St John has a range of First Aid products to suit any situation.