Only One In Five Australians Confident In First Aid – Australiasian Leisure Management
15 Mar 2018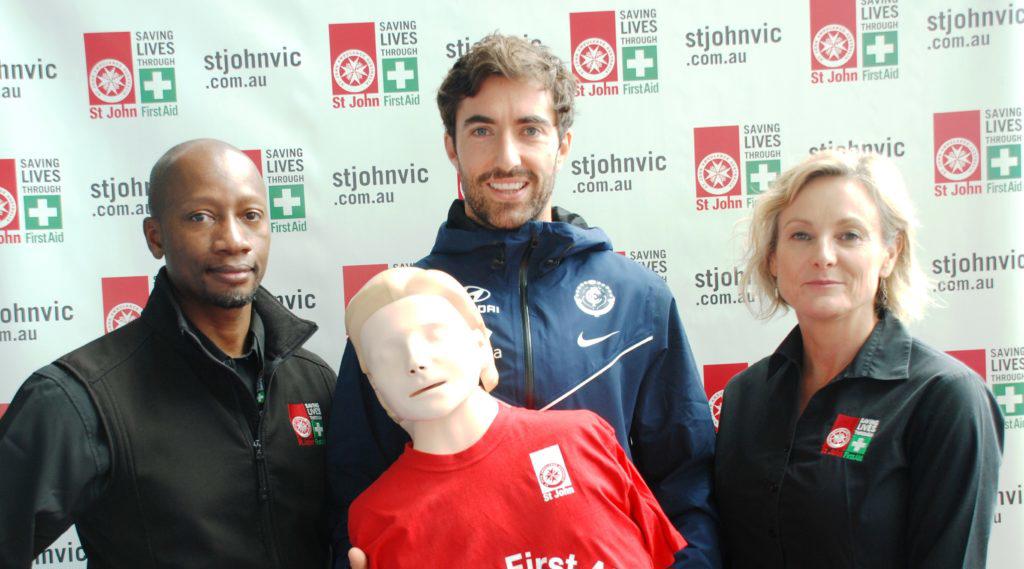 A recent study commissioned by St John Ambulance (Victoria) revealed that less than 20 per cent of Victorians are confident to respond in a First Aid emergency.
Research conducted by the not-for-profit has also found almost half of Victorians have never been trained in First Aid and are therefore unlikely to have the ability to save a life if required.
Vice Captain of Carlton Football Club Kade Simpson is leading a campaign to have more Victorians First Aid trained and ready to respond in an emergency.
Read more about Kade's connection to the cause in this article from Australiasian Leisure Management.
PROVIDE FIRST AID
Learn how to manage a range of common first aid scenarios.
A DEFIBRILLATOR CAN MAKE THE DIFFERENCE BETWEEN LIFE AND DEATH
Defibrillation within the first few minutes of having a Sudden Cardiac Arrest, increases the chance of survival, to over 70%.
MENTAL HEALTH AND CRISIS SUPPORT
Learn how to recognise and support people dealing with a range of common mental health issues.