A New Chapter To Save Lives – Shepparton News
13 Mar 2018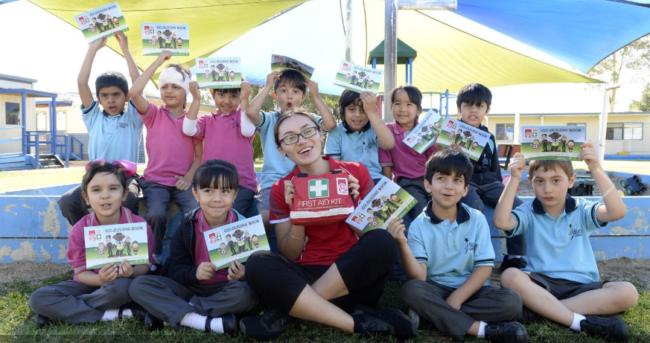 Primary School Students at Sirius College, Shepparton, recently learnt how to identify danger, apply a bandage and provide CPR at a St John VIC First Aid in Schools visit.
The visit is one of many Primary Schools visits scheduled across Victoria in St John Ambulance VIC's bid to train 200,000 children in First Aid in 2018.
Find out more about the Sirius College visit in this article by Shepparton News.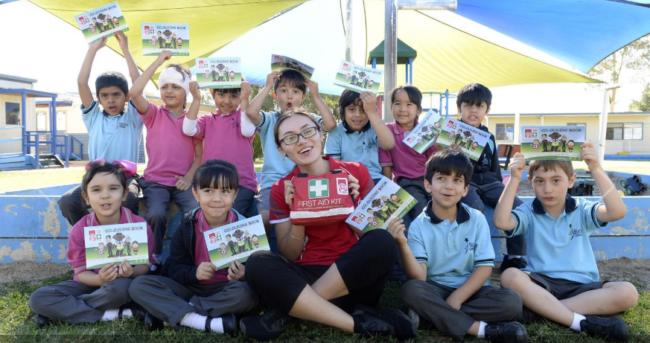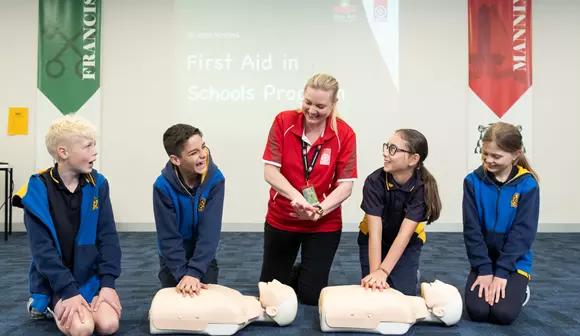 FIRST AID IN SCHOOLS PROGRAM
This free program teaches primary school students the importance of First Aid and what to do in an event of an emergency.
CARING FOR BABIES AND KIDS
Designed for parents and carers. Learn to manage basic first aid situations specific to babies and kids up to 7.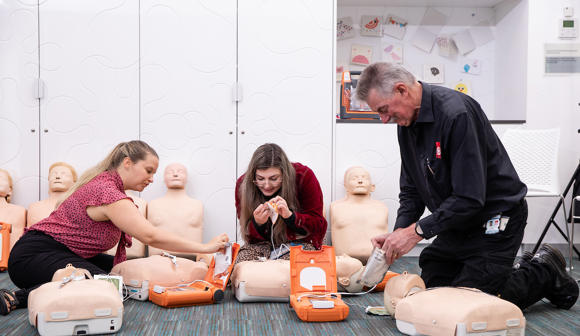 HLTAID011 PROVIDE FIRST AID
Suitable for both people in workplaces and members of the public who would like a comprehensive first aid course.