It's Never Too Early To Learn Vital Skills – The Courier
21 Feb 2018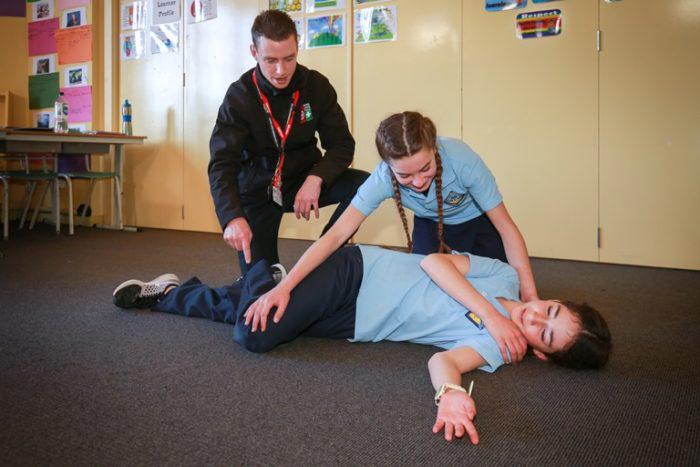 The children at St Alipus Parish Primary School thoroughly enjoyed their St John Ambulance VIC First Aid in Schools visit, with the bandaging application a leading highlight amongst students.
Students learnt the importance of checking for danger, patient response, dialling 000 and being able to provide accurate information on where the incident occurred, enabling them to be real-life superheroes if the need ever arises.
To read more about St John Ambulance VIC's First Aid in Schools visit at St Alipus Parish Primary School read this article from The Courier.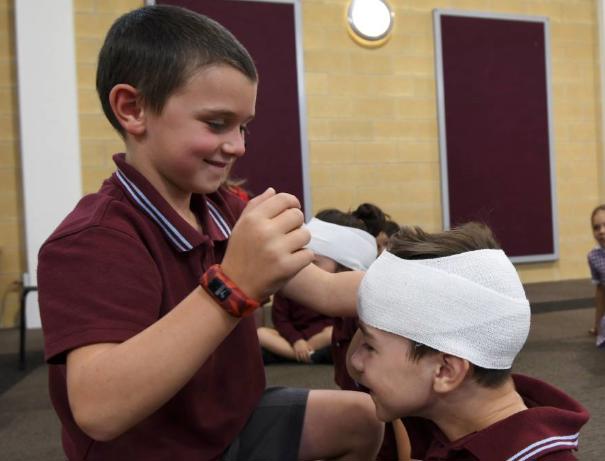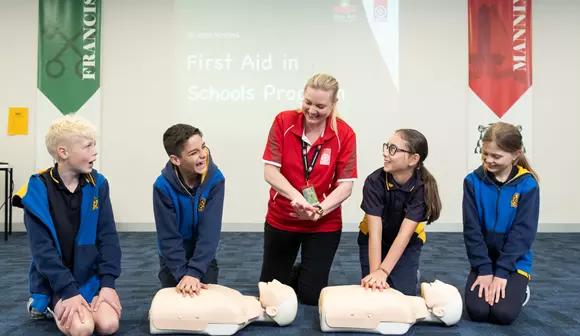 FIRST AID IN SCHOOLS PROGRAM
This free program teaches primary school students the importance of First Aid and what to do in an event of an emergency.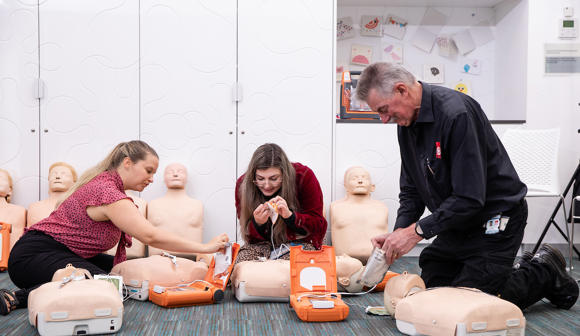 HLTAID011 PROVIDE FIRST AID
Suitable for both people in workplaces and members of the public who would like a comprehensive first aid course.
CARING FOR BABIES AND KIDS
Designed for parents and carers. Learn to manage basic first aid situations specific to babies and kids up to 7.