It's Never Too Early To Learn Vital Skills – The Courier
21 Feb 2018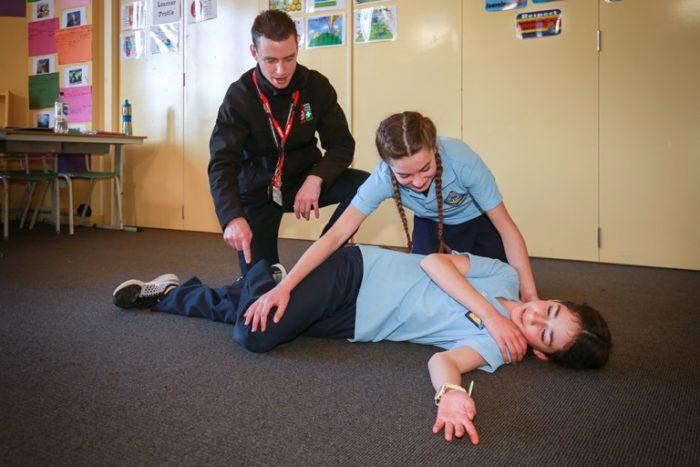 The children at St Alipus Parish Primary School thoroughly enjoyed their St John Ambulance VIC First Aid in Schools visit, with the bandaging application a leading highlight amongst students.
Students learnt the importance of checking for danger, patient response, dialling 000 and being able to provide accurate information on where the incident occurred, enabling them to be real-life superheroes if the need ever arises.
To read more about St John Ambulance VIC's First Aid in Schools visit at St Alipus Parish Primary School read this article from The Courier.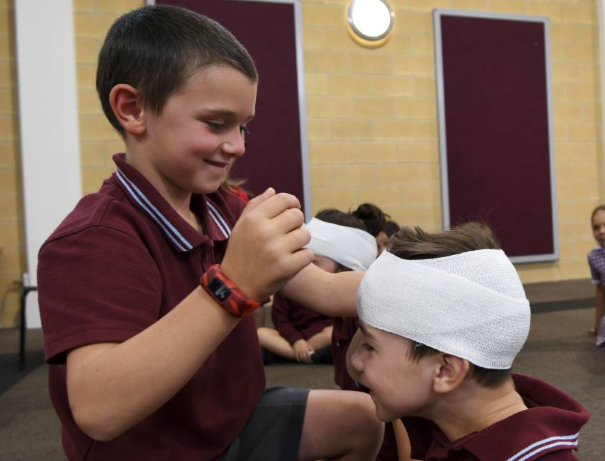 FIRST AID IN SCHOOLS PROGRAM
Did you know we train 200,000 Primary School children each year in First Aid for free?
FIRST AID GAME APP
Learning First Aid can be fun! Learn the fundamentals of First Aid in a gamified experience. Download the FREE game on Apple App store or Google Play store.
ST JOHN YOUTH
For those between the ages of 12-17, we offer a dynamic and engaging youth program do develop confidence and skills. Find out how students and schools can get involved.