Love Your Heart This Valentine's Day And Every Other Day With Our Heart Attack First Aid Tips
13 Feb 2018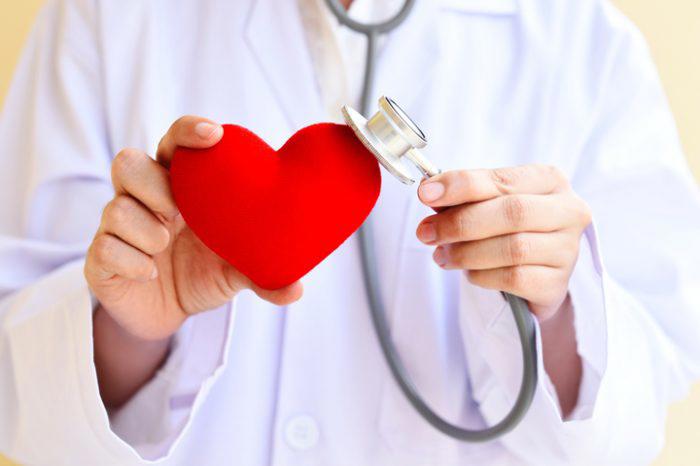 This Valentine's Day we're asking you to love yourself, more specifically; to love your heart. Because frankly, having optimal health is a far greater gift than any box of chocolates. Treat yourself this Valentine's Day with an investment in you and your loved ones by following our guide on how to prevent a heart attack and provide heart attack First Aid in the case of an emergency.
Valentine's Day is the most iconic awareness day around the globe, with the occasion being celebrated in countries in the Asian Pacific, Americas, UK and Europe. In recent years the concept has not just been exclusive to the Romeos and Juliet's of the world, your everyday romantics are spreading the love to family, friends and even pets!
So why not do something for yourself this Valentine's Day? After all your health is the cornerstone to every aspect of your life; your ability to socialise, work, exercise and travel all depends on it. Without it, you wouldn't be able to enjoy any of the special moments we all hold close to our hearts.
By investing in your heart today, your future self is sure to thank you later for all the additional moments of joy, laughter and love that you may not otherwise have been able to enjoy.
A Heart Attack Explained
When fatty plaque condensed with cholesterol crack in the blood vessels travelling to the heart and a blood clot forms over top the heart becomes distressed. The clot prevents blood flow to the area of the heart and damages the muscle, causing the onset of a heart attack.
A heart attack is a health emergency and triple zero (000) should always be called immediately.
What Happens When You Suffer From A Heart Attack?
The sudden loss of blood flow to the heart may cause the heart to beat chaotically; this is known as ventricular fibrillation. This can initiate a sudden cardiac arrest which requires CPR and defibrillation immediately.
Learn more about the differences between a heart attack and sudden cardiac arrest here.
Heart Attack Statistics
A heart attack is a serious health emergency that many Australians suffer each year. It is one of the most common health events leading to hospitalisation or death across the nation. These statistics from the Heart Foundation are a confronting reminder to all about the prevalence and impact this health event has on our country.

Are You At Risk Of A Heart Attack?
There are many conditions which can contribute to the likelihood of suffering a heart attack. You might be at risk if you meet any of the below: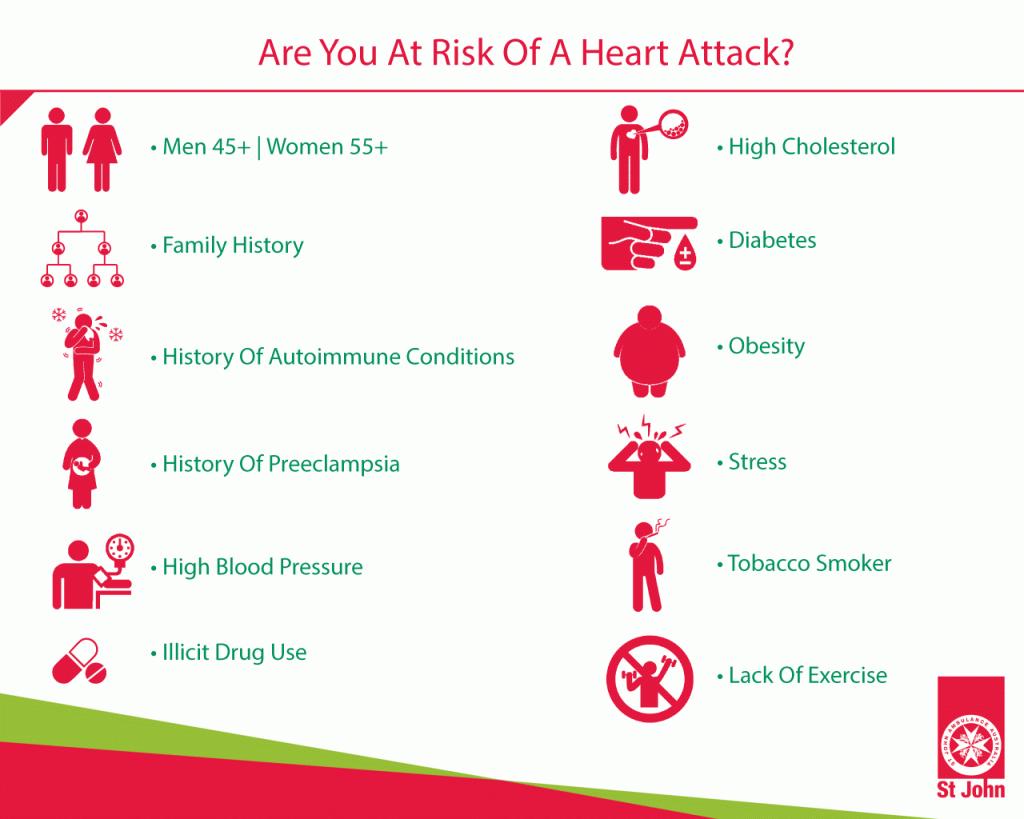 Heart Attack Preventative Measures
If you think you might be at risk of suffering a heart attack it's important to implement some lifestyle changes to minimise your chances of suffering a potentially fatal health emergency. Important things to action include:

Heart Attack Signs And Symptoms
The signs and symptoms of a heart attack can either appear instantly or over a matter of minutes, developing as each second passes. You might experience one or a combination of symptoms so listen to your body diligently and know the warning signs.
The severity of heart attack symptoms can differ by the individual but they will generally last for a 10 minute period. Signs and symptoms to look out for include:
Discomfort or pain in the chest (developing gradually or quickly)
Chest pain might feel constrictive, dense or pressure-like
Chest pain may be severe, moderate or mild
Chest pain might spread to the neck, jaw, throat, shoulders, back, arm/s, wrist/s, hand/s
Sometimes people do not experience any chest pain but experience the following symptoms:
Heavy arms
Choking sensation, shortness of breath
Sweating
Dizziness, faintness
Nauseousness, vomiting
The signs and symptoms of a heart attack can be similar to indigestion or muscle soreness. So if you experience any of the listed symptoms be careful not to incorrectly self-diagnose.
If the possibility of indigestion or muscle soreness is unlikely, seek medical assistance immediately to avoid going into sudden cardiac arrest or suffering from permanent damage.
Heart Attack First Aid Tip
Follow

 

DRSABCD
Sit or lie the casualty down into a comfortable position
Ask the casualty to explain their symptoms
If symptoms are severe, continue to develop, or last for more than 10 minutes call triple zero (000). Follow the advice of the operator until medical assistance arrives
Loosen any restricting clothing
Check that the casualty does not have an aspirin allergy and is allowed to take aspirin. If it is safe for them to take, provide the casualty with one aspirin tablet (300mg)
Reassure the casualty until the ambulance arrives
Monitor and record symptom development
If the casualty is unconscious or is falling into unconsciousness:
Place casualty into the recovery position
Follow

 

DRSABCD
Call triple zero (000) for immediate medical assistance
---
A heart attack is a serious health event; the ramifications it can cause can be life-changing and possibly even result in death. If you or someone you know is at risk it's important to educate yourself and implement possible preventive steps to forestall the onset of cardiac arrest.
Remember to listen to your body and be diligent with your heart health as preventative measures are essential to minimising your risk. Don't take life for granted, invest in yourself and your health in an attempt to ensure you're able to continue to live a full and happy life for as long as possible.
Note: As a token of adoration for the people you love or in honour of someone you lost to heart disease, wear red with Heart Research Australia this Valentine's Day.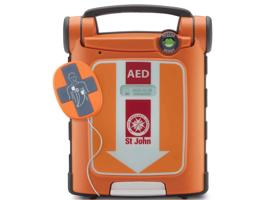 St John G5 with Intellisense CPR
The G5 is the only AED to combine real-time CPR feedback with user-paced rescue prompting.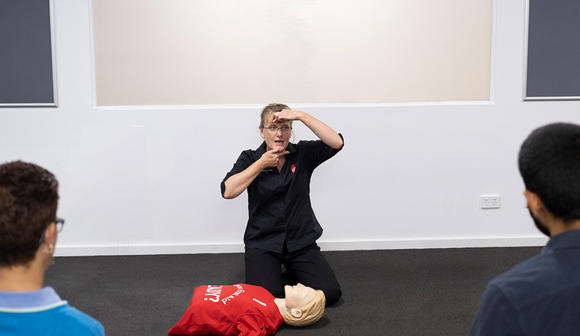 HLTAID009 PROVIDE CARDIOPULMONARY RESUSCITATION
Learn the skills to perform life-saving (CPR) on an adult, child or infant who is unconscious and not breathing normally.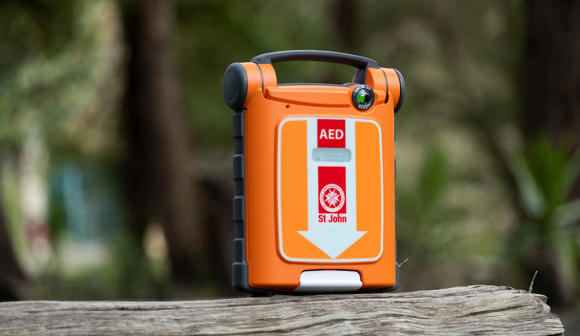 How to choose the right Defibrillator for you
Choosing a defibrillator can be hard. Read our list of things you should consider when choosing the right defibrillator for your needs.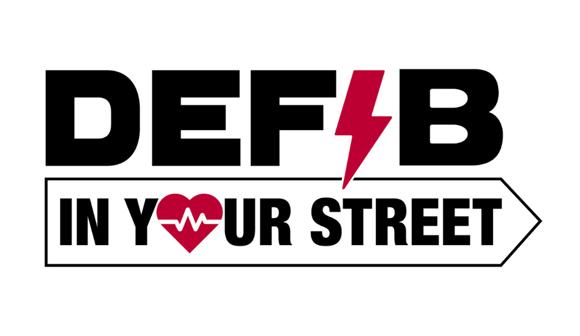 Defib in your street
After the successful launch in the Suburb of Reservoir in 2022, Defib in Your Street is currently aiming to make St Albans and the 3021 postcode the safest place in Australia to have a sudden cardiac arrest.
Find out more about the program.