Let's Have A Cuppa – Castlemaine Mail
20 Mar 2018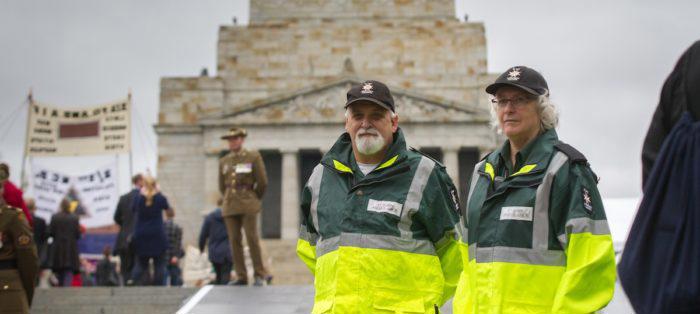 Ken McDouggal, a long-term St John Ambulance (Victoria) volunteer, was recently named Mount Alexander Senior Citizen of the year.
After completing a First Aid course with St John, Ken was prompted to commence a 50 year journey volunteering with the heritage brand.
To learn more about Ken's volunteer career with St John Ambulance (Victoria) read more in the article below by Castlemaine Mail.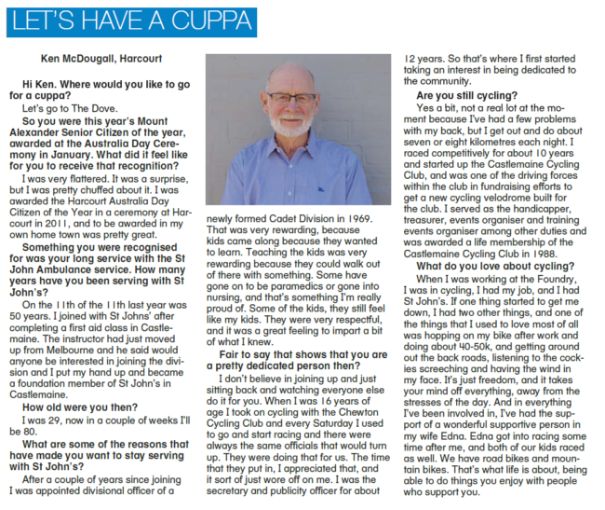 PROVIDE FIRST AID
Learn how to manage a range of common first aid scenarios.
ST JOHN YOUTH
For those between the ages of 12-17, we offer a dynamic and engaging youth program do develop confidence and skills. Find out how students and schools can get involved.
MENTAL HEALTH AND CRISIS SUPPORT
Learn how to recognise and support people dealing with a range of common mental health issues.