Hey Mum, This Is How You Do It – Herald Sun
16 Mar 2018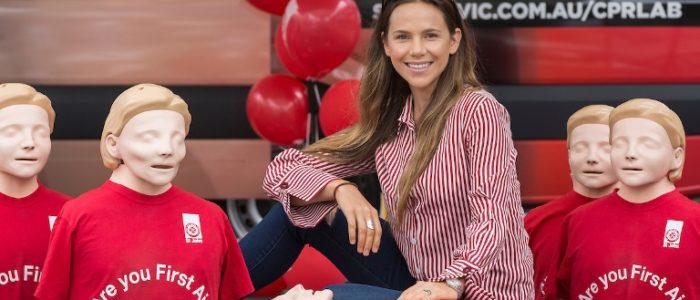 In a bid to bridge the gap and strengthen community resilience, St John Ambulance (VIC) has partnered with Chadstone and will be providing free CPR lessons to the public over a ten day period, commencing Monday 12th March 2018.
The appeal is led by Alex Pendlebury; mother, health coach and wife to Collingwood Captain Scott Pendlebury.
As a new mother, Alex knows all too well the importance of knowing First Aid and how the need for CPR can arise within a blink of an eye.
"Becoming a Mum really opened my eyes to the significance of knowing CPR, if something was to happen to Jax and I was the only one around, I need to be confident in my skills and abilities to respond."
"There are so many precautions you take as a parent and First Aid and CPR training is one that every parent should make," she said.
Read more in this article by the Herald Sun below.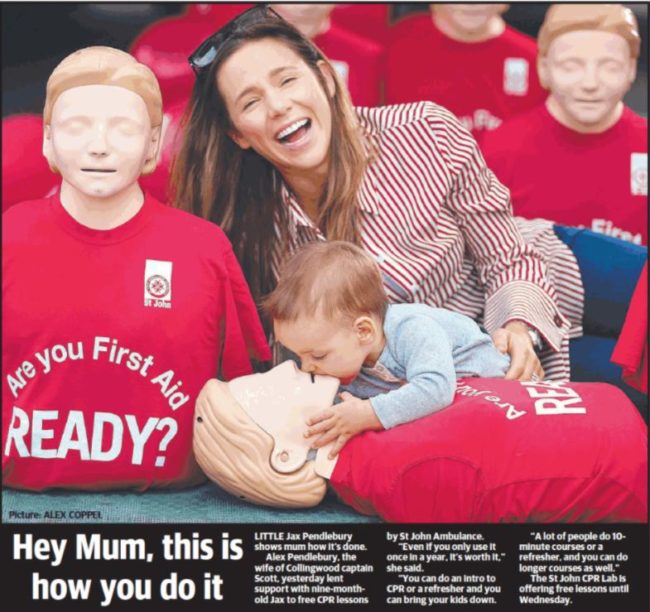 HLTAID001 PROVIDE CARDIOPULMONARY RESUSCITATION (CPR)
Gain the knowledge and confidence to perform CPR on adults, children and infants.
CARING FOR KIDS
Designed for parents and carers. Learn to manage basic first aid situations specific to babies and kids up to 7.
INFECTION CONTROL ELEARNING
Workplace infection control course completed online within 45 minutes.