Here for Good, Here for You – More Than Ever
19 Dec 2022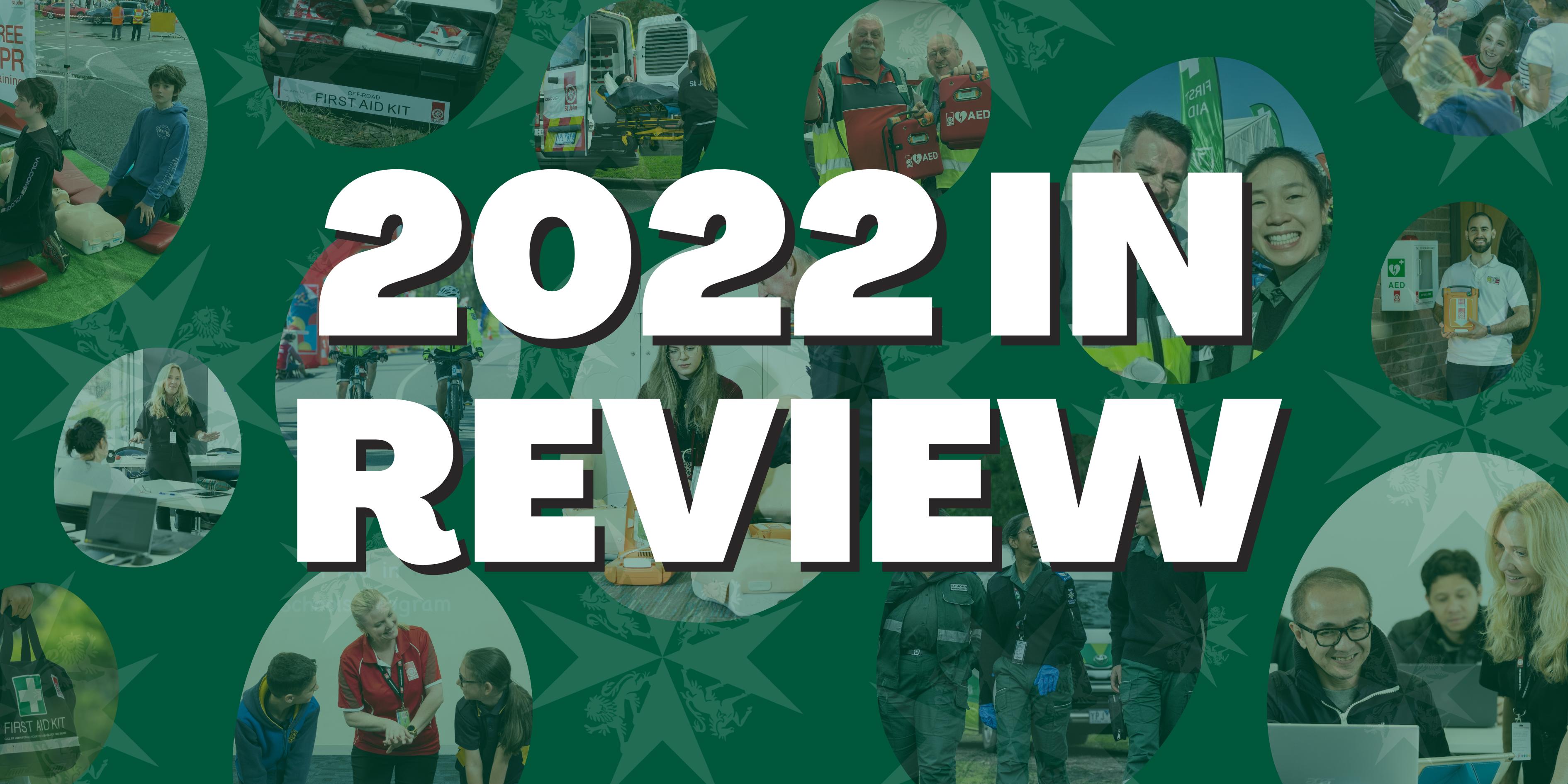 2022 was an extraordinary year. Victorians came together as we bounced back post-pandemic – and in support, we wanted to be here for you in more ways than ever.
*Note: all figures provided are from December 2021 - November 2022.
(scroll down for video)


A REASSURING PRESENCE AT EVENTS AND EMERGENCIES
As events started picking up this year, our volunteers provided 87,000 hours of first aid and emergency support at over 2,000 events including the Grand Prix, Good Friday Appeal, and ANZAC Day March. No matter where in Victoria – from natural disasters and emergencies, to community events in regional towns or large festivals and concerts – our Event Health Services team is here for you.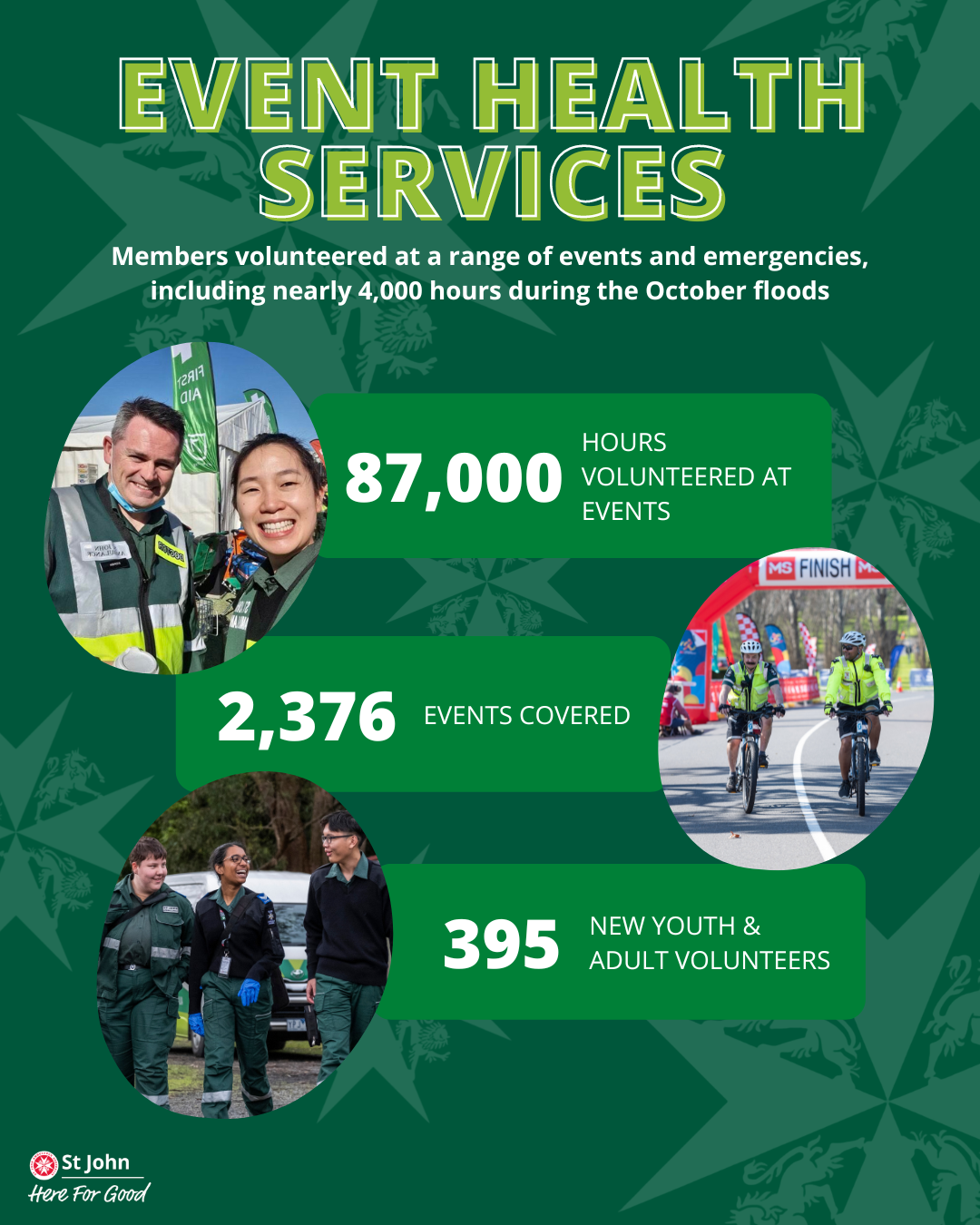 LOOKING OUT FOR THE WIDER COMMUNITY
For years, St John Ambulance Victoria has been helping to build a resilient community through training and free programs, such as First Aid In Schools and CPR Lab. This year, we expanded our scope to cover more groups within the Victorian community, especially those at risk. Our new programs look into the wellbeing of communties with a high prevalence of Sudden Cardiac Arrest (Defib In Your Street), teenagers entering the social 'rite of passage' (Party Ready), and preparing carers to look after members of the ageing community (Certificate III in Individual Support).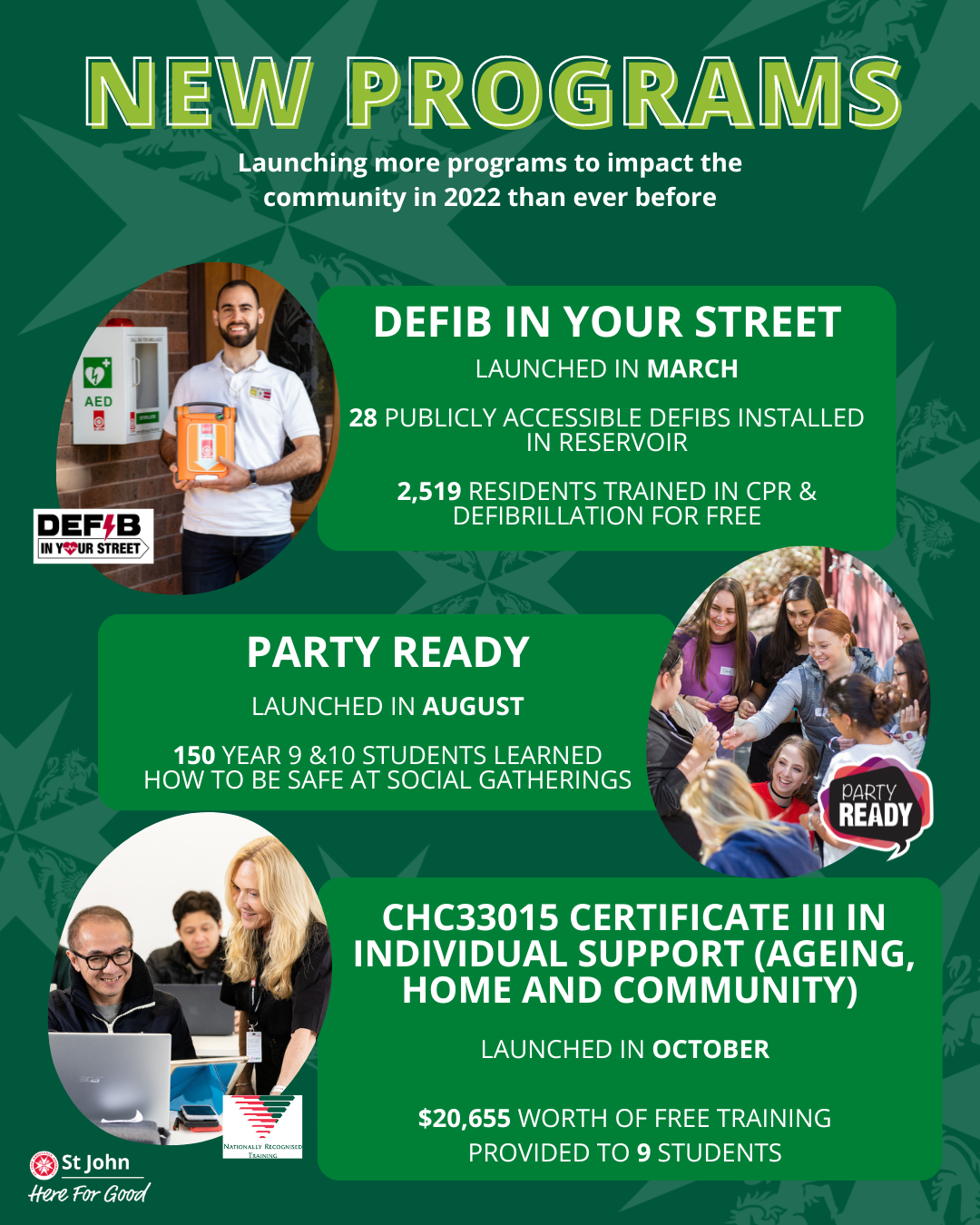 THE GREATEST NUMBER OF STUDENTS TRAINED IN FIRST AID
In 2022, we trained the most students in first aid ever in our 139-year history. We also provided $20,655 worth of free training to the nine launch students of our newly-launched Certificate III in Individual Support. In total, we empowered 141,000 Victorians to help those in need within the community.
Globally, St John Ambulance trained over 1,000,000 people, equipping them with lifesaving skills.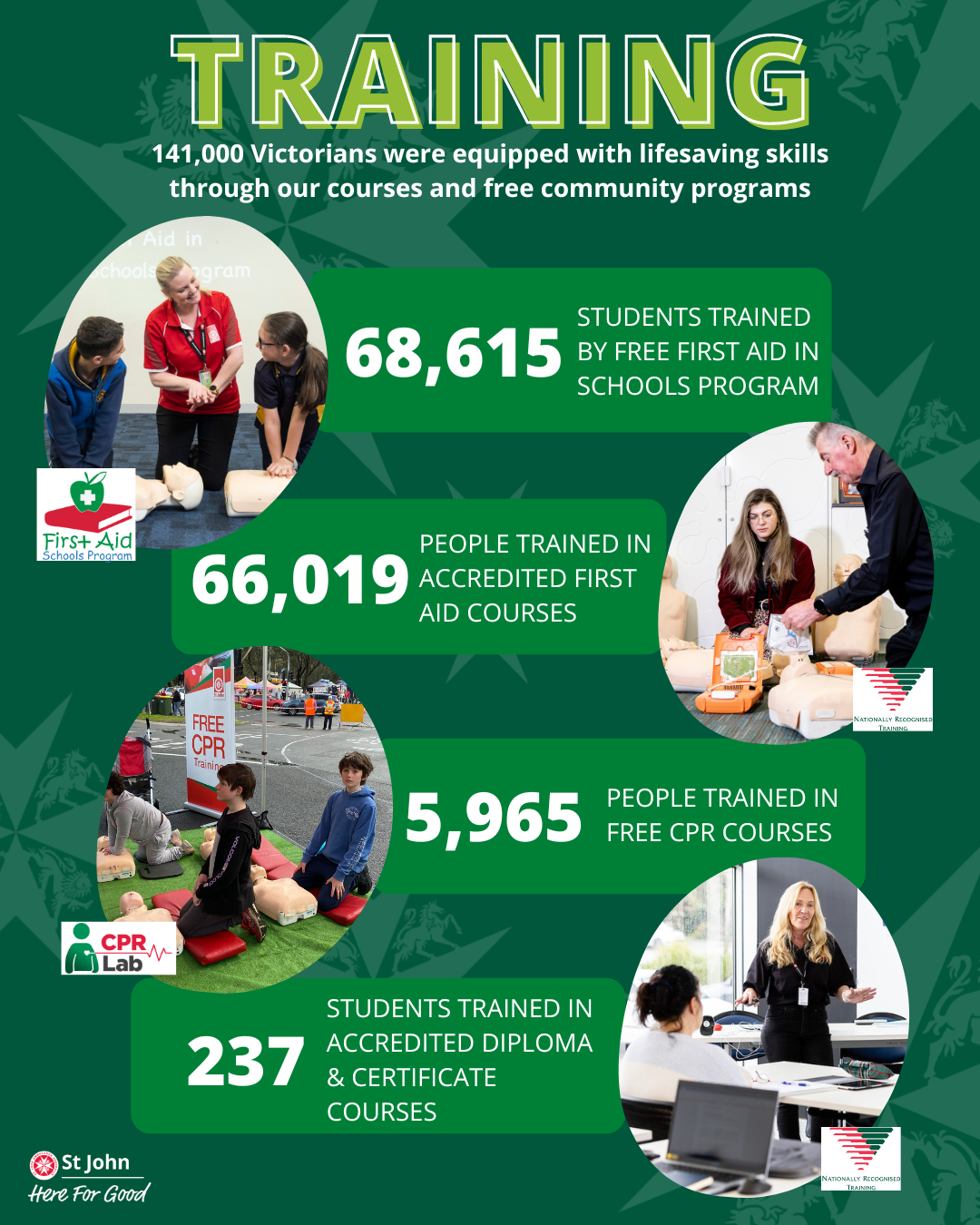 WE COULDN'T HAVE DONE IT WITHOUT YOU
We continue being able to serve the community in bigger and better ways all thanks to your support. As we do not receive any recurrent government funding, your support makes all the difference. By enroling in a course, purchasing a first aid product, or donating, you help us help the Victorian community.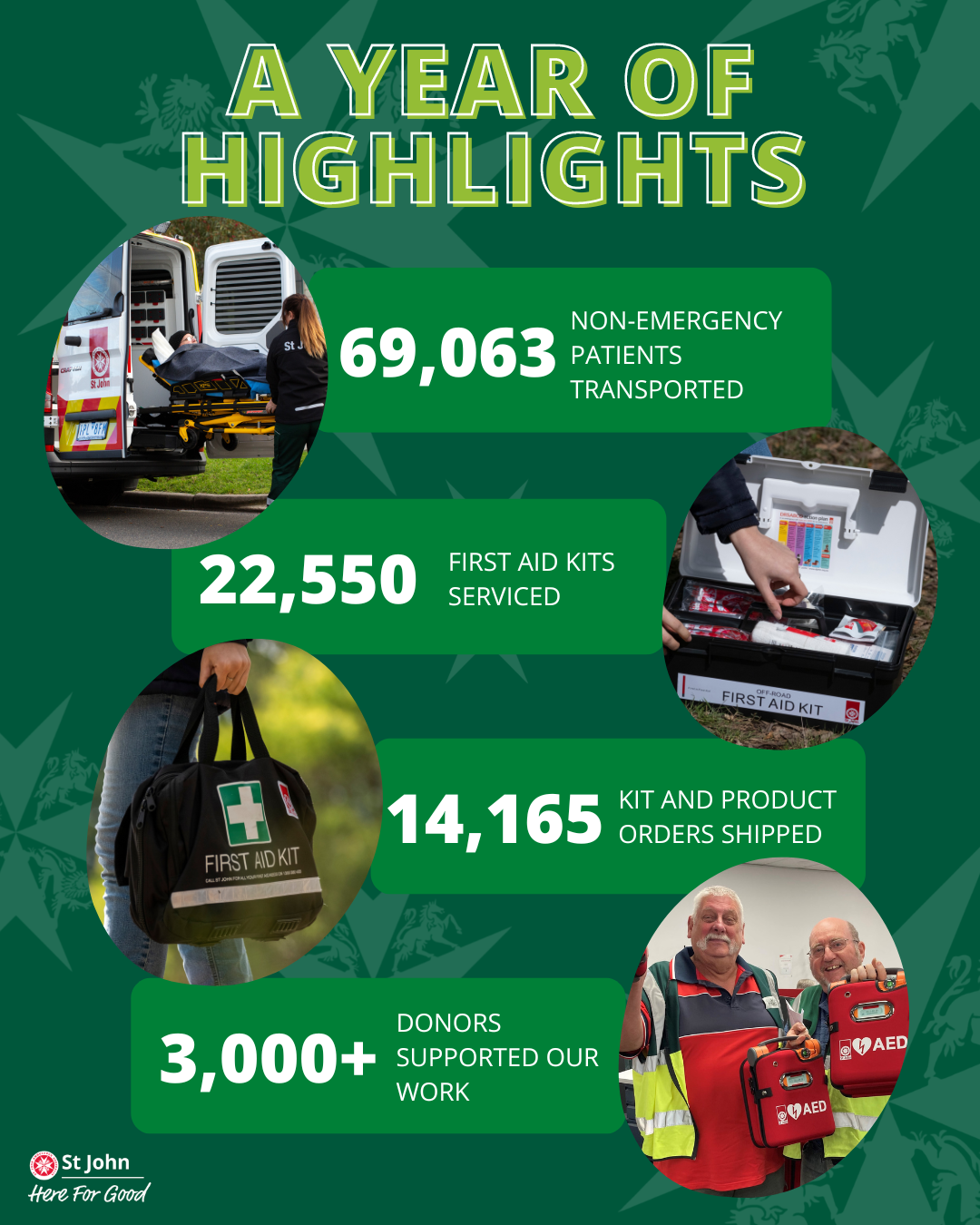 We also moved to our new building in Notting Hill, where we have combined five offices into one central location. Through our new, state-of-the-art facilities, we're now able to deliver an even better training experience for our students come 2023.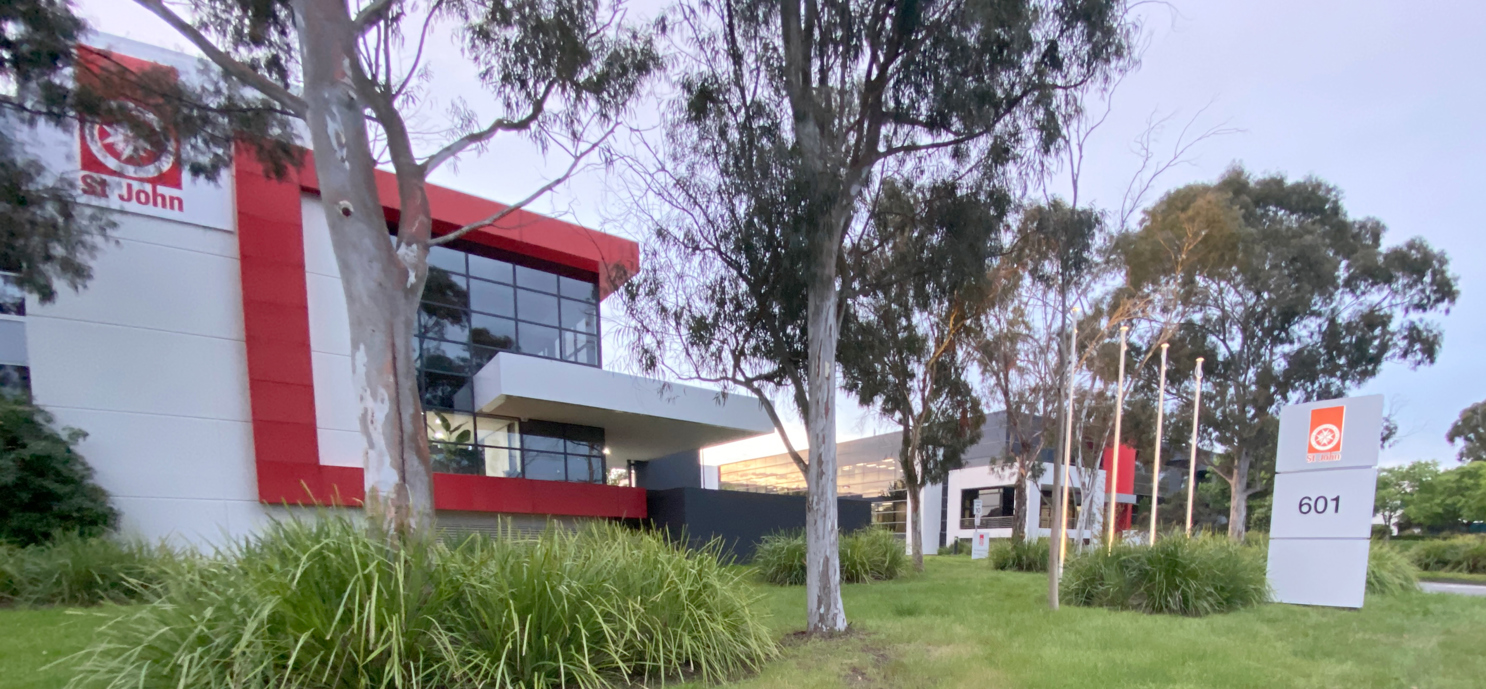 At St John Ambulance Victoria, we're Here for Good, and we're Here for You – More Than Ever.