St John Offers Free CPR Training for World First Aid Day
31 Aug 2017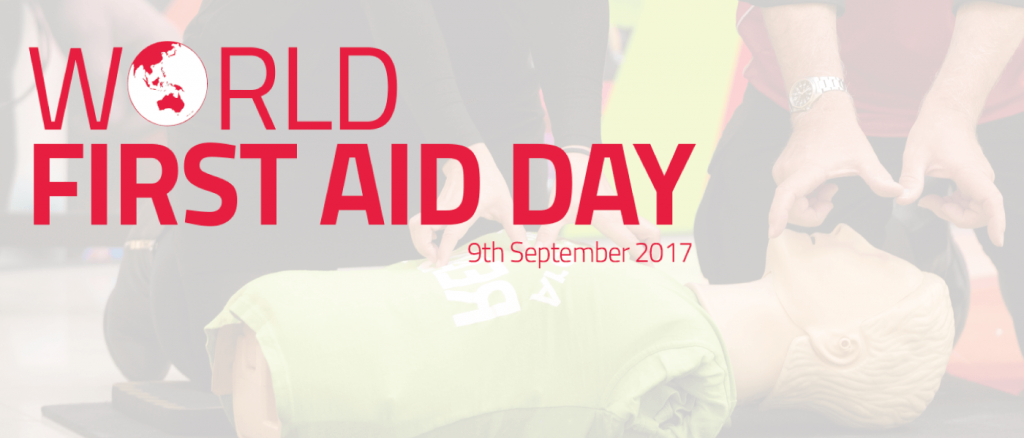 New research shows that a worryingly low figure  (43.5%) of all Australians have ever completed First Aid training.  Only 12% have completed training in the last 12 months.
St John Ambulance Australia believes far more people should be trained, equipped and ready to provide First Aid, so we're opening up our training centres nationwide to offer free training on World First Aid Day on Saturday 9th September.
On offer will be 30 minute CPR training sessions delivered by professional St John trainers – Australia's leading First Aid Training provider. This will help achieve St John's vision of having 90% of victims of Sudden Cardiac Arrest receive CPR (at present this figure is only 39% in Victoria).
Details of the Free Training in each state are as follows, please head along on the day to your nearest location:
Melbourne, VIC
Where: Level 6, 310 King Street Melbourne
When: 9am-2pm, Saturday 9th September
Session Times:
| | |
| --- | --- |
| Session 1 | 9:00am |
| Session 2 | 9:45am |
| Session 3 | 10:30am |
| Session 4 | 11:15am |
| Session 5 | 12:00pm |
| Session 6 | 12:45pm |
| Session 7 | 1:15pm |
Details: all participants will also receive a Free First Aid Kit (RRP $22.95)
Terms & Conditions: 
CPR training provided is non-accredited and for a duration of 30 minutes
Limit of one kit and session per person
Participants must enter details (name and email address) in the St John database on the day to participate
Free training session and free kits are limited to the first 154 participants to arrive on the day
Enquiries: Jen Reynoldson, PR, Community & Content Coordinator VIC – 0428 206 065
Sydney, NSW
Where: Lower Concourse, Chatswood
When: 9am-1pm, Saturday 9th September
Enquiries: Samantha Bainy, Markeitng & Communications Manager NSW – 0419 122 629
Adelaide, SA
Where: Royal Adelaide Show, St John SA Stand, Jubilee Pavilion
When: 1pm-3pm, Saturday 9th September
Details: FREE First Aid session – hands-on experience for kids including CPR demonstrations
Enquiries: Karen Harding, Communications Officer, St John SA – 0430 227 788
Hobart, Tas
Where: St John Ambulance Training & Retail Centre, 177 Main Road Moonah
When: 10am-1pm
Session Times:
| | |
| --- | --- |
| Session 1 | 10:00am |
| Session 2 | 10:30am |
| Session 3 | 11:00am |
| Session 4 | 11:30am |
| Session 5 | 12:00pm |
| Session 6 | 12:30pm |
Details: FREE non-accredited CPR and Defib demonstrations and training
Enquiries: Roxy Cowie, 0419 872 781
Toowoomba, QLD
Where: 278 Margaret Street Toowoomba City Qld 4350
When: 10am-12pm
Details: FREE non-accredited CPR and AED demonstrations
Enquiries: Paula Price, 0417 785 228
Canberra, ACT
Where: Garma in Civic, CBD
When: 1pm- 4pm
Details: FREE non-accredited CPR demonstration
Enquiries: Rachel Smith 02 6282 2399
Northern Territory
Free 30min CPR Training Session – World First Aid Day
Date: Saturday, September 9 at 9 AM – 9.30 AM
Time: Training Room 4, 50 Dripstone Road, Casuarina NT 0811
Free CPR Demonstrations
Date Saturday 9th Sept, Anula Primary School Fair
Time 11am -3pm
Free First Aid Demonstrations
Date Saturday 9th Sept, Alawa Primary School Fair
Time 3pm – 6pm
Enquiries: Mark Ferguson 0488 403 337