Have You Had Your Flu Vaccination? Bunyip Times
10 May 2018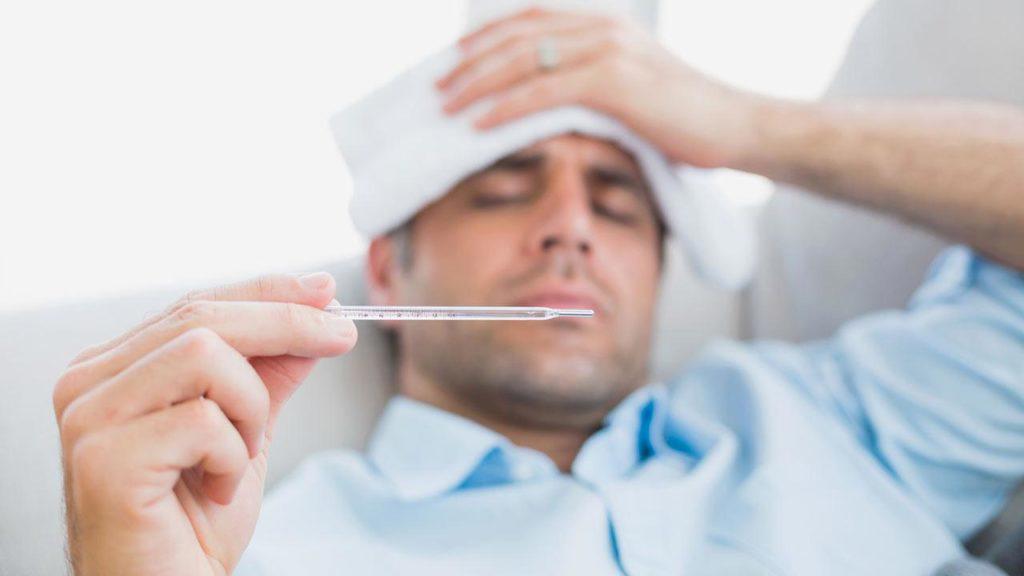 After a severe flu season impacted a huge percentage of Victorians in 2017, St John Ambulance Victoria is offering flu vaccinations to the public in a bid to combat another predictably severe flu season.
Read more below in this article by Bunyip Times.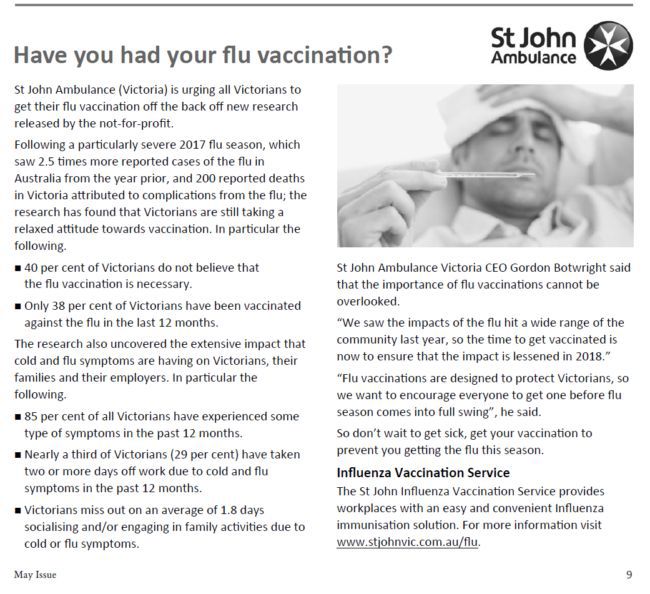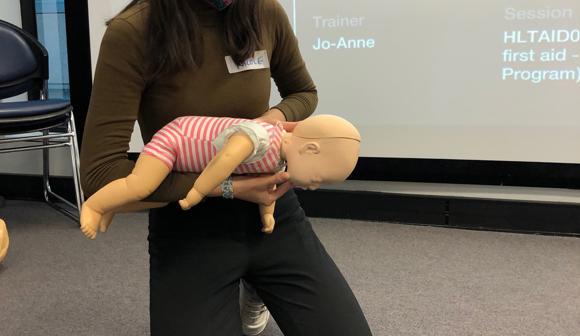 CARING FOR BABIES AND KIDS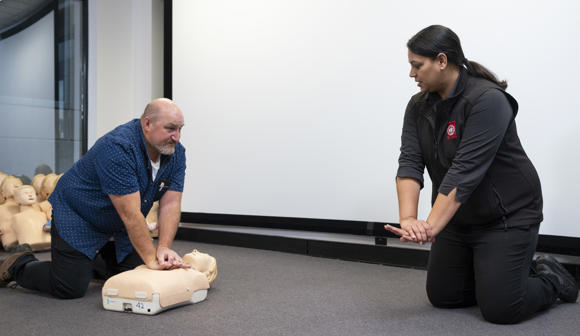 HLTAID009 PROVIDE CARDIOPULMONARY RESUSCITATION
Learn the skills to perform life-saving (CPR) on an adult, child or infant who is unconscious and not breathing normally.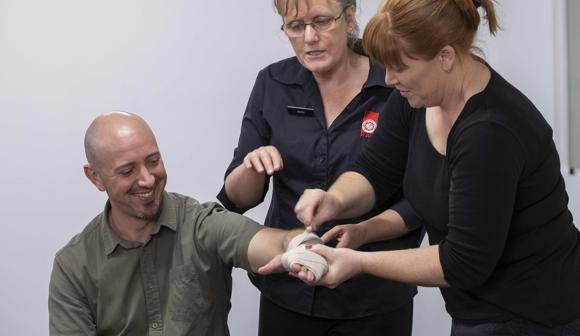 HLTAID011 PROVIDE FIRST AID
This course teaches the skills and knowledge required to recognise and respond to life-threatening emergencies and provide a first aid response to a casualty in a range of situations.