First Aid Knowledge Helps You Decide When to Call An Ambulance…
17 Mar 2017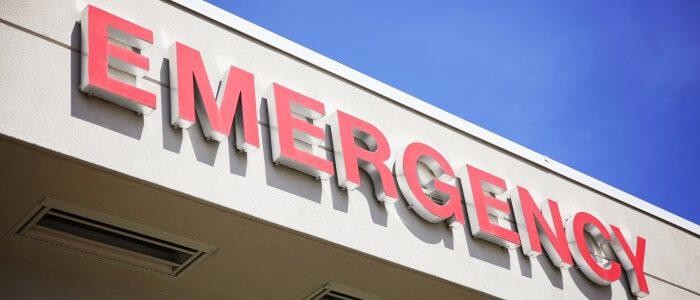 … and Keeps The Emergency Services for Real Emergencies
We all expect and deserve that when we need an ambulance for a life-threatening emergency, we get one. And that it arrives in time to save our life.
But with the growth in Victoria's residents and the ageing of our population, the strain on the health system is only set to worsen. When phone calls to Ambulance Victoria have increased by 5.7%in the last 12 months and wait times in Emergency Departments are spiralling, what can be done to help?
As Ambulance Victoria have recently highlighted to the public, each week the Triple Zero (000) service receives hundreds of calls for incidents that aren't serious. If we can reduce the number of calls and call outs to incidents that don't require an emergency response, we can improve the availability of services to those who need it most.
As a leading First Aid provider, we believe there is much power we all possess in knowing the difference between a true emergency and a minor medical issue that can be addressed through non-emergency avenues. First Aid knowledge helps everyone to take action themselves and understand how to recognise life threatening situations. At the end of the day, it will free up specialised equipment and personnel for those who most need it.
When To Call An Ambulance?
The short answer is you should call for an ambulance when there is a life threatening emergency.
These are the sorts of life-threatening symptoms you should always call Triple Zero (000) for:
chest pain or chest tightness
sudden numbness or paralysis of the face, arm or leg
large burns
serious accidents or trauma
severe bleeding
difficulty breathing
extreme pain
unconsciousness
If in doubt, always call triple zero (000). The people who take your call are trained to help you and will direct you to the appropriate resources.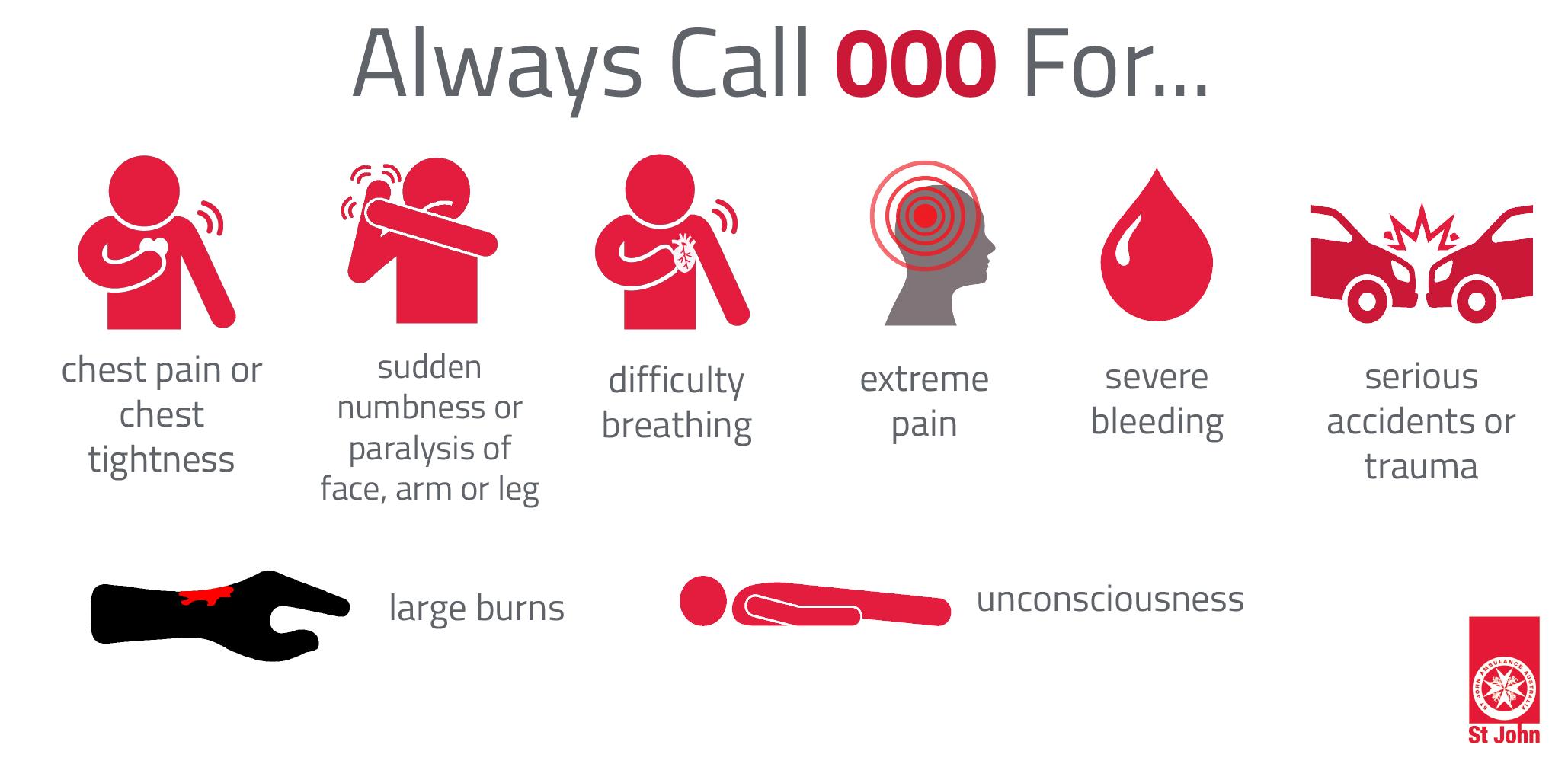 When Should You Not Call An Ambulance?
Some of the things people have called 000 for that should instead be attended to by GPs, pharmacists or on-call nurses:
Mild food poisoning
A cold
Broken fingernails
Going into the early stages of labour
Someone is drunk and vomiting
Minor cuts and bruises
Unable to get to sleep on a hot night
Not passing wind for 24 hours
Snoring neighbours
Dandruff
Think to yourself before you call – do you need an ambulance or do you simply want one?
First Aid Advice That Could Save A Trip in an Ambulance
The following is some advice that you would receive in First Aid Training that you can follow quickly and effectively, reducing the stress on paramedics:
A sprained ankle
Follow DRSABCD
Follow RICE:
Rest – ensure patient and their injured part are rested
Ice – apply a cold compress every 15 minutes for 2 hours then for 15 minutes every 4 hours for 24 hours
Compression – apply a compression bandage
Elevate – raise the injured part
Bee sting (if there is no severe allergic reaction)
Remove the sting by scraping sideways with your fingernail or the side of a sharp object
Apply a cold compress to relieve pain
Monitor breathing and response
Seek medical aid from a GP clinic
If they have a rash, dizziness and/or restricted breathings then the use of an auto-injector and calling an ambulance is recommended
Minor cuts
Clean the wound
Apply pressure using a pad
Elevate the bleeding part
Apply a non-adherent dressing
Seek medical advice if it bleeding is persistent or severe
When you do a First Aid course you will learn all this and so much more that will give you the confidence to better identify an emergency and how to best respond.
What To Do if It's Not an Emergency But You Still Need Medical Help
Ignoring symptoms when it comes to your health is never advised.  Instead of calling 000 when symptoms are not life-threatening, there are plenty of options to get help and advice from an expert with the correct training and qualifications.
Try any of the following:
Your GP
Many GP clinics are open late nights and weekends, some even 24/7. If your regular GP isn't open, try contacting one who is to see if they can help via the search here
Pharmacies
A Supercare Pharmacy open 24/7 can help
Your regular pharmacy can provide free and specialised advice
NURSE-ON-CALL
This phone helpline service on 1300 60 60 24 will give expert, immediate health advice from a registered nurse 24/7
A home visiting Doctor: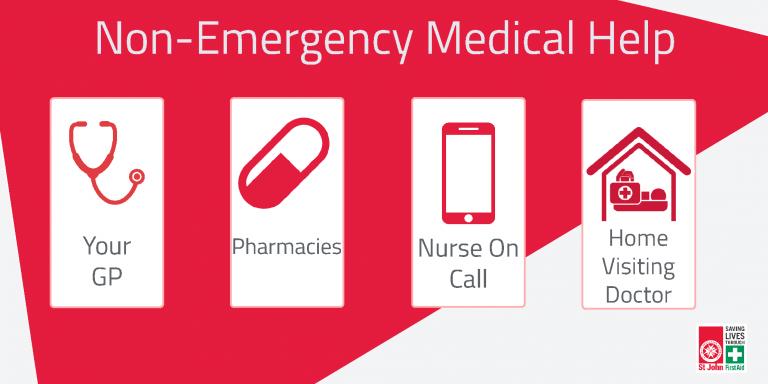 Don't hesitate to get help, particularly when it comes to the elderly or young children. Going through the above channels takes the strain off the emergency parts of the health care system and directs it where you can get the most appropriate type of healthcare.
---
There is no doubt that in an emergency you should call Triple Zero (000) for help. Our emergency services are there to assist when it comes to life-threatening incidents, and they do it very well. But with 1 in 5 of the calls to 000 not considered an emergency, the pressure this places on the health system is immense.
If more people know the difference between what is an emergency and what isn't, it will help take the strain off emergency services and allow those who desperately need life-saving skills and equipment to access them.
Doing a First Aid course will help you better identify the signs and symptoms of a true emergency. Having the right First Aid knowledge is one very important way we can all play a part in improving community resilience.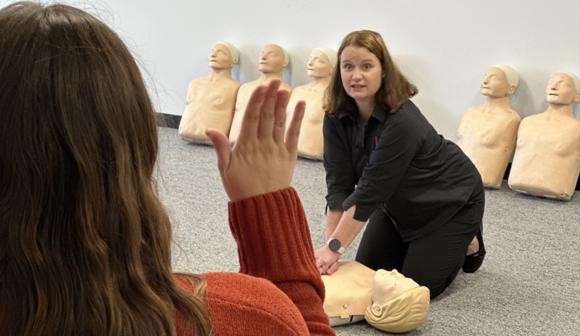 HLTAID011 PROVIDE FIRST AID
Suitable for both people in workplaces and members of the public who would like a comprehensive first aid course.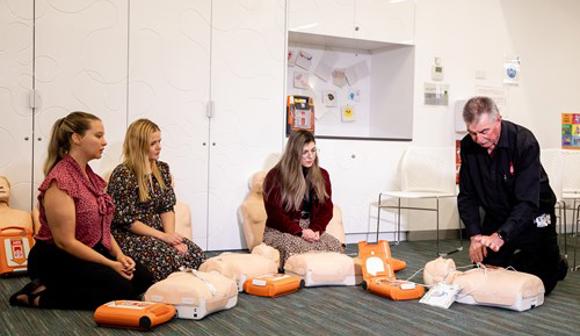 VENUES & LOCATIONS
St John has a range of​ training locations across Victoria.
How to choose the right First Aid Kit for you
First aid kits can be a little daunting if you're unfamiliar with what's available. Will it have the right equipment, or enough of the right contents for me?
Read this article to find out how to pick a first aid kit based on your needs.