First Aid For Poisoning | Child-Proof Your Home
18 Jul 2018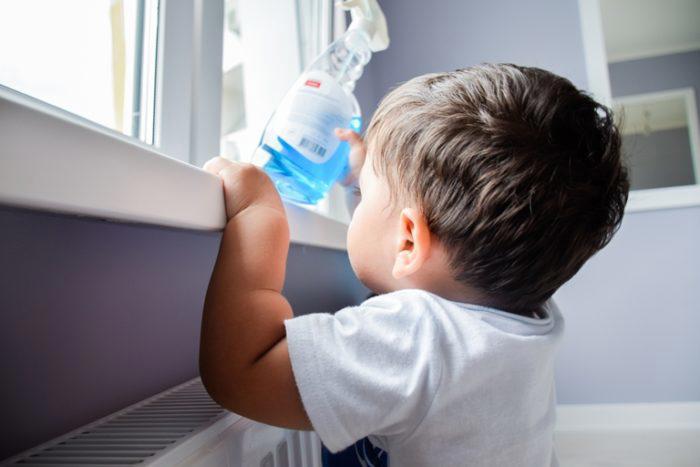 Almost 2,500 Australian children are admitted to hospital each year due to poisoning. Worryingly, it was common household products that were the most prevalent causes of poisoning among kids.
As parents or caretakers, most of us take precautions to minimise the risk of a child consuming or coming into contact with poisonous substances. But, as we all know accidents do happen and sometimes children get into places we might not have thought they were capable of, so it's important that we all know how to provide First Aid for poisoning to minimise harm and reduce stress if an accident does happen.
Common Poisonous Substances
When you become a parent or a caretaker you start to see the world through a different lens. You begin to notice hazards around the house that you may have overlooked before and you become particularly more mindful when it comes to storing medicine or products with harsh chemicals in the house. The most common products to cause poisoning among children in Australian households include:
Air freshener
All-purpose and hard-surface cleaners
Acids
Bleach
Button batteries
Detergents
Carbon monoxide
Caustic cleaners (oven and BBQ cleaners)
Disinfectant
Eucalyptus oil
Glow sticks
Hand sanitiser

Herbicides
Nail polish remover
 Non-opioid analgesics (ibuprofen and paracetamol)
Petrol
Pool chemicals
Pesticides
Silica gel
Soap
Toilet bowl products
Veterinary medicines
Where Should You Keep Poisonous Products?
If storing hazardous products in the home always do your due diligence to child-proof access to any chemicals on the premises. If you have just started a new family or are expecting kids in the home follow this checklist to ensure your house is kid-safe from poisonous substances:
Store any products with dangerous chemicals up high, out of a child's reach
If possible, store hazardous products in a locked cupboard or locked garage
Ensure unsafe products have working child-proof lids
Always keep toxic chemicals or medication in its original packaging so the danger is clear
Follow storage instructions (keep away from heat, refrigerate etc)
Regularly check that hazardous products are not leaking
Common Signs And Symptoms Of Poisoning
If common hazardous household products are consumed, inhaled or come in contact with the eye or skin it may result in the following signs and symptoms:
Nausea, vomiting
Stomach pains, cramps
Seizure
Headaches
Drowsiness, fainting
Confusion, unable to think clearly
Difficulty breathing
Blurred vision, stinging in the eye
Diarrhoea
Burning of the skin or throat
Blistering or redness on the skin
If a child is unexplainably displaying some of the above symptoms ask them if they may have come in to contact with a chemical substance, calmly reassure them that they won't be in trouble and that they might need help.  If your child is too young to understand what is happening observe the environment and look around the house to find any evidence that may point to the possibility of poisoning.
Poisoning In Australian Children
The Poisons Information Centre receives 180,000 calls a year and half are related to incidents involving kids. More than 30 per cent of hospitalisations due to poisoning throughout 2012-13 involved children and young people between the ages of 0-24 years.

First Aid For Poisoning
If your child is in severe pain, vomiting, having difficulty breathing, suffers a seizure, is exhibiting signs of an anaphylactic reaction, is losing consciousness or is unconscious they may be suffering a severe case of poisoning.
First Aid for Poisoning (severe):
Follow

 

DRSABCD
Call triple zero (000) immediately
Move the child into the recovery position, tilt their head back and hook out any substance with your fingers
Monitor breathing until medical assistance arrives
If your child is conscious, breathing normally, able to communicate and is not expressing or exhibiting severe pain or discomfort but are showing mild to moderate symptoms that point to possible poisoning call the Victorian Poisons Information Centre on 13 11 26. The Victorian Poisons Information Centre will ask questions to gain a better understanding of the severity or likelihood it is in fact a case of poisoning and provide treatment advice or recommend calling for medical assistance.
First Aid for Poisoning (mild):
Do not make the child vomit up substances
If the child has vomited on their own accord, keep the vomit to show medical professionals
Do not provide the child fluids to drink; fluid consumption can speed up absorption and impact
If the poison was a liquid, wet a cloth and wipe the surrounding and inside of the child's mouth. Or, if they are old enough to understand have them rinse their mouth with water and spit, do NOT swallow
Call the Victorian Poisons Information Centre (13 11 26)
Comfort and reassure the child, remain calm
Calmly ask the child: how much of the substance did they consume? How long ago was the substance consumed?
If the Victorian Poisons Information Centre advises to seek medical assistance call triple zero immediately (000)
Wait for medical assistance to arrive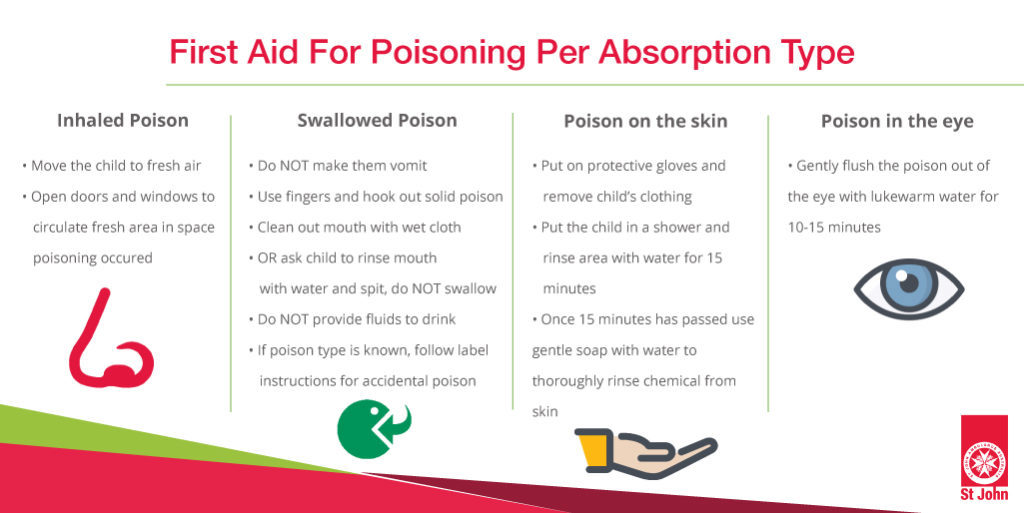 As parents or caretakers we do our best to child-proof our homes. But, every now and then kids somehow find their way into places we may have thought were inaccessible. If you're starting a new family or regularly look after nieces, nephews, friends or neighbours children then the first thing you should do is child proof your home from poisonous products and learn how to provide First Aid for poisoning. Being ready for any poisoning situation is the best form of preparation, we all should be alert and aware around poisons.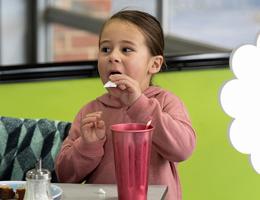 Bitesize Poisoning
Learn how to successfully provide emergency first aid for various types of poisoning in this interactive online course.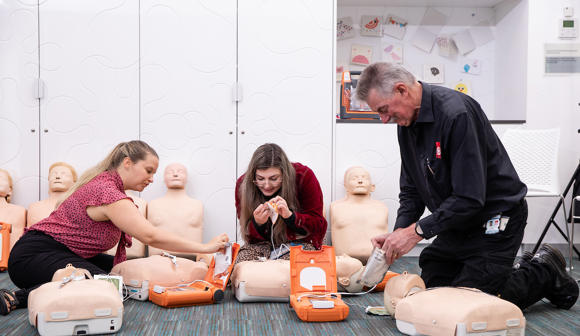 HLTAID011 PROVIDE FIRST AID
Suitable for both people in workplaces and members of the public who would like a comprehensive first aid course.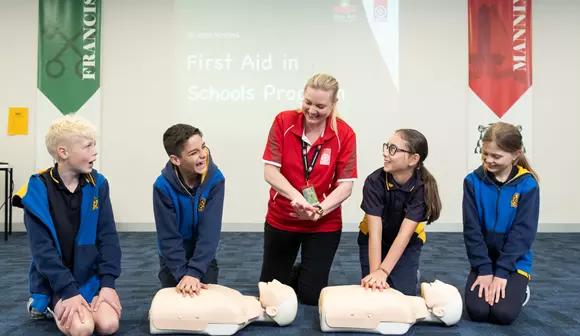 FIRST AID IN SCHOOLS PROGRAM
This free program teaches primary school students the importance of First Aid and what to do in an event of an emergency.
CARING FOR BABIES AND KIDS
Designed for parents and carers. Learn to manage basic first aid situations specific to babies and kids up to 7.