Defibrillator Gives Peace Of Mind To Rokeby Community – Warragul & Drouin Gazette
30 Jan 2018
Neerim District Community Bank was inspired to gift a Defibrillator to the Rokeby Hall committee after an influx of sudden cardiac arrests in the community.
St John Ambulance Victoria will be supplying training on how community members can use the device to save a life.
Read more in this article from the Warragul and Drouin Gazette.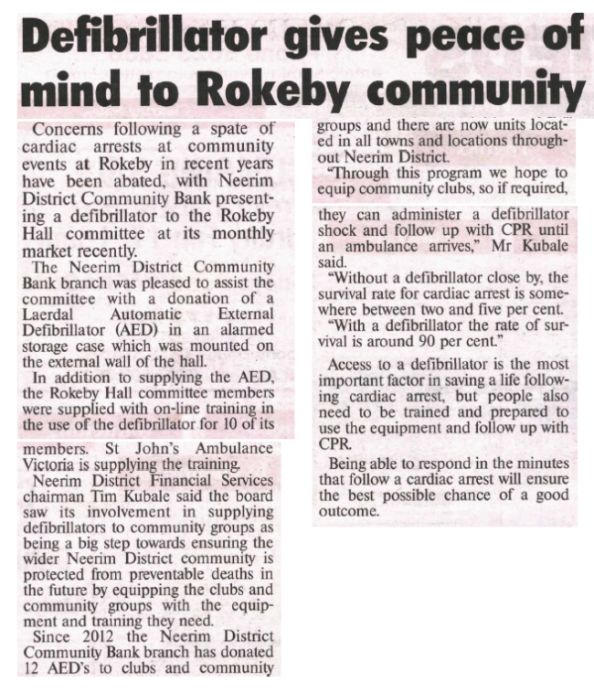 A DEFIBRILLATOR CAN MAKE THE DIFFERENCE BETWEEN LIFE AND DEATH
Defibrillation within the first few minutes of having a Sudden Cardiac Arrest, increases the chance of survival, to over 70%.
HLTAID001 PROVIDE CARDIOPULMONARY RESUSCITATION (CPR)
Gain the knowledge and confidence to perform CPR on adults, children and infants.
INFECTION CONTROL ELEARNING
Workplace infection control course completed online within 45 minutes.