CPR Has Never Looked Better With a Vibrant Makeover at Chadstone the Fashion Capital
19 Jun 2017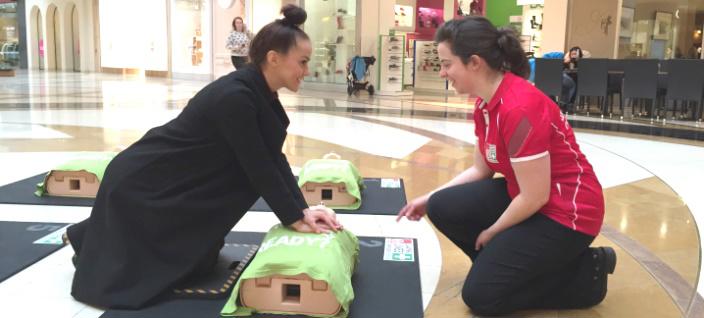 Did you know that only 23% of Victorians feel confident to step up in an emergency to save a life? St John Ambulance thinks this number is far too low, and has created the CPR Lab Experience so that everyone can learn in just 10 minutes how to perform CPR in an emergency.
Every minute that passes without CPR has a critical impact on the casualty's likelihood of survival. With ambulance response times ranging between 8-12 minutes in Melbourne, it is vital the community is confident to perform CPR in an emergency.  St John Ambulance believes that with just 10 minutes of CPR instruction, anyone has the skills required to save a life.
About CPR Lab
CPR Lab is an eye-opening experience where you view your CPR results live on a screen as you compress Wi-Fi enabled CPR manikins. It is an exciting and interactive experience which participants learn the rhythm of CPR to all-time classics; Stayin' Alive and I Will Survive. This fun and engaging approach aims to remove any fear or misunderstandings instilled in the public when it comes to performing CPR.
The revolutionary technology exclusive to  CPR Lab allows participants to understand the appropriate depth of compressions, speed and correct positioning required to save a life.
CPR Lab was created for people of all ages, backgrounds and education. No prior First Aid knowledge is required and it is FREE to participate!
Why Is CPR Knowledge Important?
5,500 Victorians will suffer cardiac arrest each year and only 5% survive. Cardiac arrest does not discriminate, it can occur to anyone, anywhere at any time.
With every minute that passes after cardiac arrest the chance of survival decreases by 10%. If a bystander can provide CPR in those first critical moments they are enhancing the chance of survival significantly.
We're educating the public on the skills required to perform CPR to enable a bystander to respond without hesitation in an emergency. St John Ambulance is confident that by removing the fear to provide CPR, the number of lives lost to cardiac arrest will decrease remarkably.
Where Can You Visit CPR Lab?
The CPR Lab Experience will be at Chadstone, the Fashion Capital from 9:00am-5:30pm, Monday 19th June to Sunday 25th June. CPR Lab will be located at the David Jones entrance on the Lower Ground floor.
You never know when the need for CPR will present itself. CPR can be the crucial difference between life and death so come and visit the St John Ambulance team and learn the skills required to save a life today!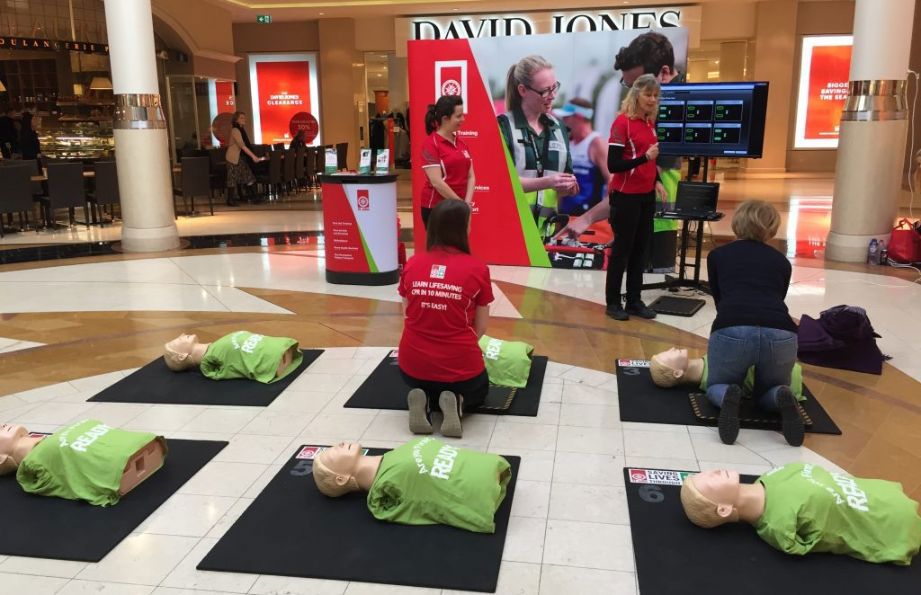 If you can't make the CPR Lab Experience at Chadstone, the Fashion capital, remember CPR Lab can visit anyone, anywhere in Victoria. CPR Lab is a great addition to community events, conferences, business centres and much more. Get in touch today and schedule your very own CPR Lab Experience.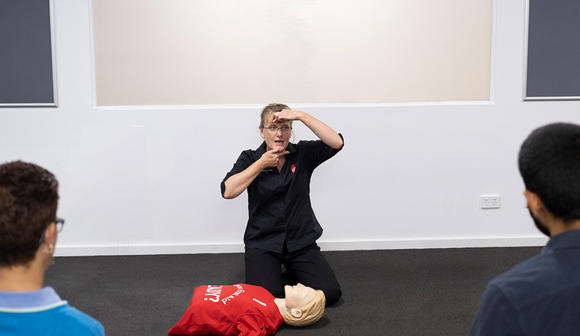 HLTAID009 PROVIDE CARDIOPULMONARY RESUSCITATION
Learn the skills to perform life-saving (CPR) on an adult, child or infant who is unconscious and not breathing normally.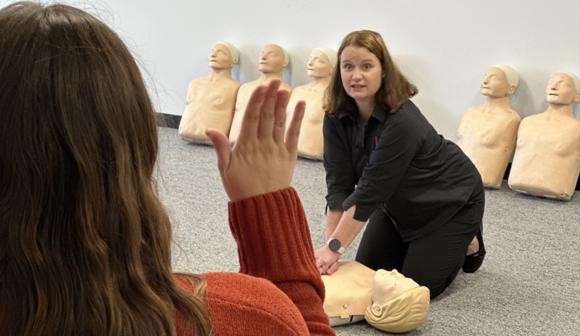 HLTAID011 PROVIDE FIRST AID
Suitable for both people in workplaces and members of the public who would like a comprehensive first aid course.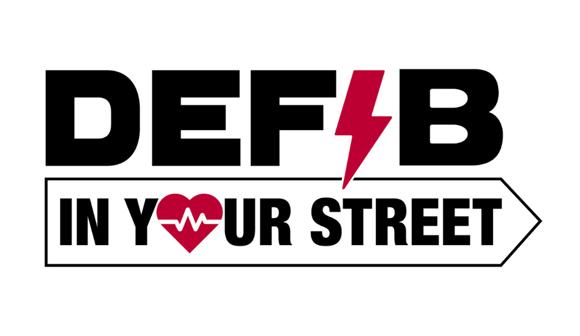 Defib in your street
After the successful launch in the Suburb of Reservoir in 2022, Defib in Your Street is currently aiming to make St Albans and the 3021 postcode the safest place in Australia to have a sudden cardiac arrest.
Find out more about the program.