Children as young as 4 receive free First Aid training
15 Oct 2019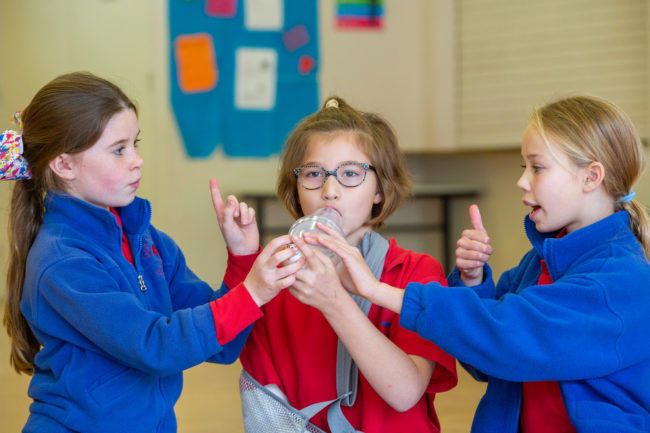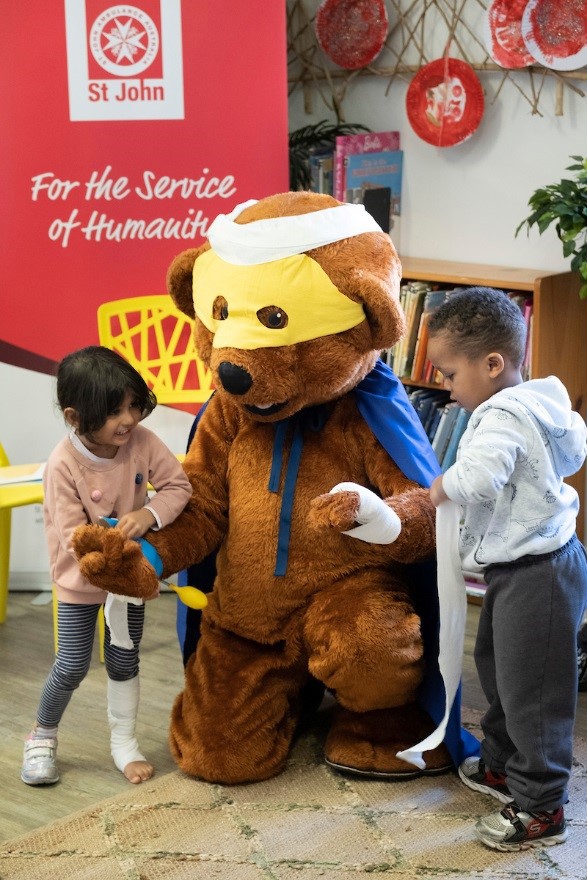 Over 1 million students from early learning centres right through to Year 6 have been trained in lifesaving First Aid skills since the inception of St John's free First Aid in Schools program.
We believe every child can and should receive basic first aid training, because when the unthinkable happens, being trained will prepare them to respond calmly and methodically. 
At St John, we are proud to offer our free First Aid in Schools program for early learning centres and primary schools. We believe that engaging and enabling young children with lifesaving First Aid skills prepares them for the worst-case scenario.
Building resilience from an early age equips students for adulthood and fosters a sense of responsibility in them.
So far this year, we have trained 147,161 students and counting. Our aim is to reach 200,000 children each year. The program is tailored to be age-appropriate, giving them enough additional options each year to build on so that, by the time they complete primary school, they have completed the entire suite of modules. By doing an additional training session each year, they will build on their confidence.
As part of the First Aid in Schools program, children enrolled in kindergarten and Prep/Foundation partake in a Storytime based on our book 'The day Johnny Bear became a Superhero.' Johnny Bear, students join him on an adventure where a game of make-believe superheroes suddenly becomes very real when his friend, Freddie, is injured in the playground. Students learn to identify dangerous situations and notify a trusted adult to send for help. The Standard modules are 45-minute sessions where presenters teach students age-appropriate parts of DRSABC, an emergency response procedure that ends in CPR, by fostering resilience and confidence in students. The Standard modules are divided into Foundation to Grade 2, Grade 3 and 4, and Grade 5 and 6.
"The presenter Matt was very engaging with the students and spoke with them at their age level. The use of an iPad to support what was discussed was a great way to break up the session. All the teachers were very impressed with the sessions presented." – Erin Lewis, Dimboola Primary School
Additional modules such as Anaphylaxis, Asthma, and Cuts and Grazes may also be booked. All modules complement the Victorian Curriculum Health and Physical Education Achievement Standards for their respective levels. They also provide students with the opportunity to develop the curriculum capabilities of Critical and Creative Thinking, Ethical, and Personal and Social.
Year Level
Storytime
Standard Module
Mixed Modules
Kindergarten
30 minutes
 
 
Foundation
45 minutes
DRS of DRSABC
 
Grade 1 & 2
 
DRS of DRSABC
Cuts and Grazes
Grade 3 & 4
 
DRSAB of DRSABC
Bites and Stings
Asthma
Grade 5 & 6
 
DRSABC of DRSABC
Burns
Anaphylaxis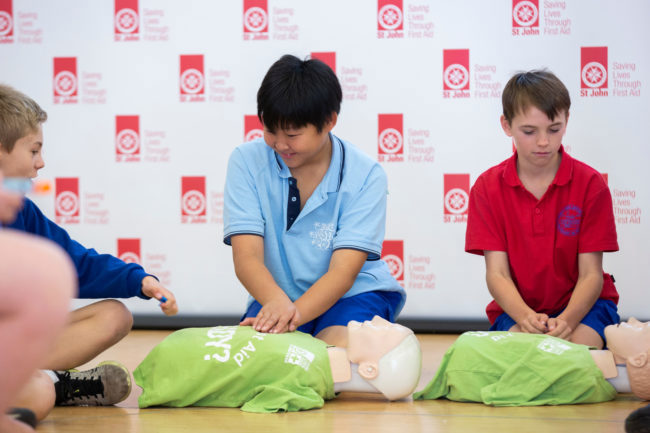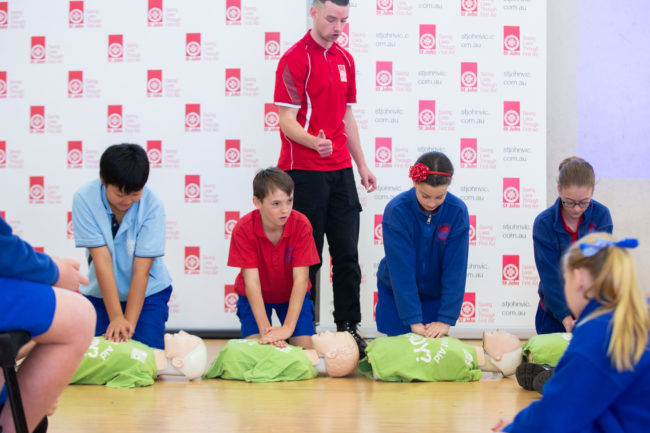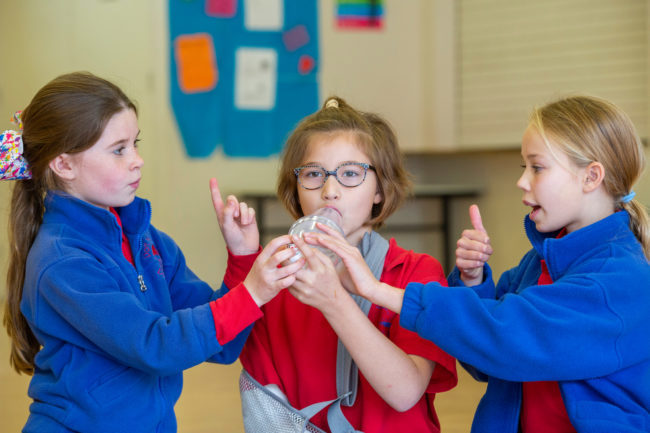 The opportunity to provide all of our students with the knowledge of what to do in an emergency situation was wonderful. Our presenter, Neal, engaged the students and held their interest to the very end of the session.
Hayley Logie,
Echuca Primary School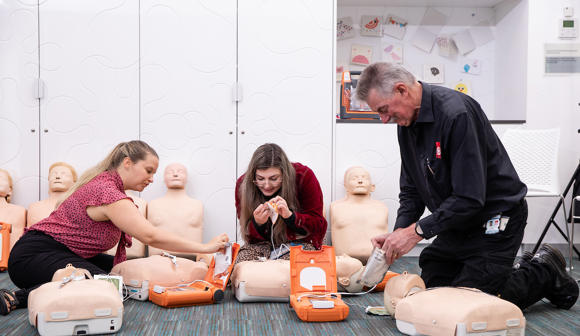 HLTAID011 PROVIDE FIRST AID
Suitable for both people in workplaces and members of the public who would like a comprehensive first aid course.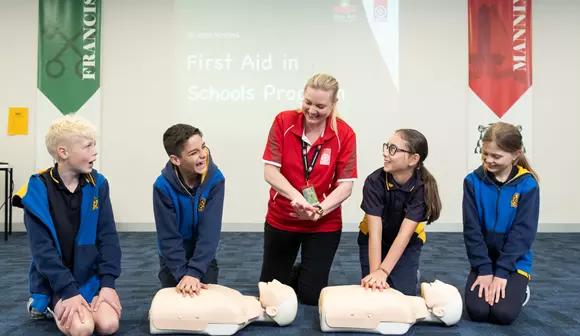 FIRST AID IN SCHOOLS PROGRAM
This free program teaches primary school students the importance of First Aid and what to do in an event of an emergency.
CARING FOR BABIES AND KIDS
Designed for parents and carers. Learn to manage basic first aid situations specific to babies and kids up to 7.