Beating The Drum For First Aid Skills – Bendigo Advertiser
30 Aug 2017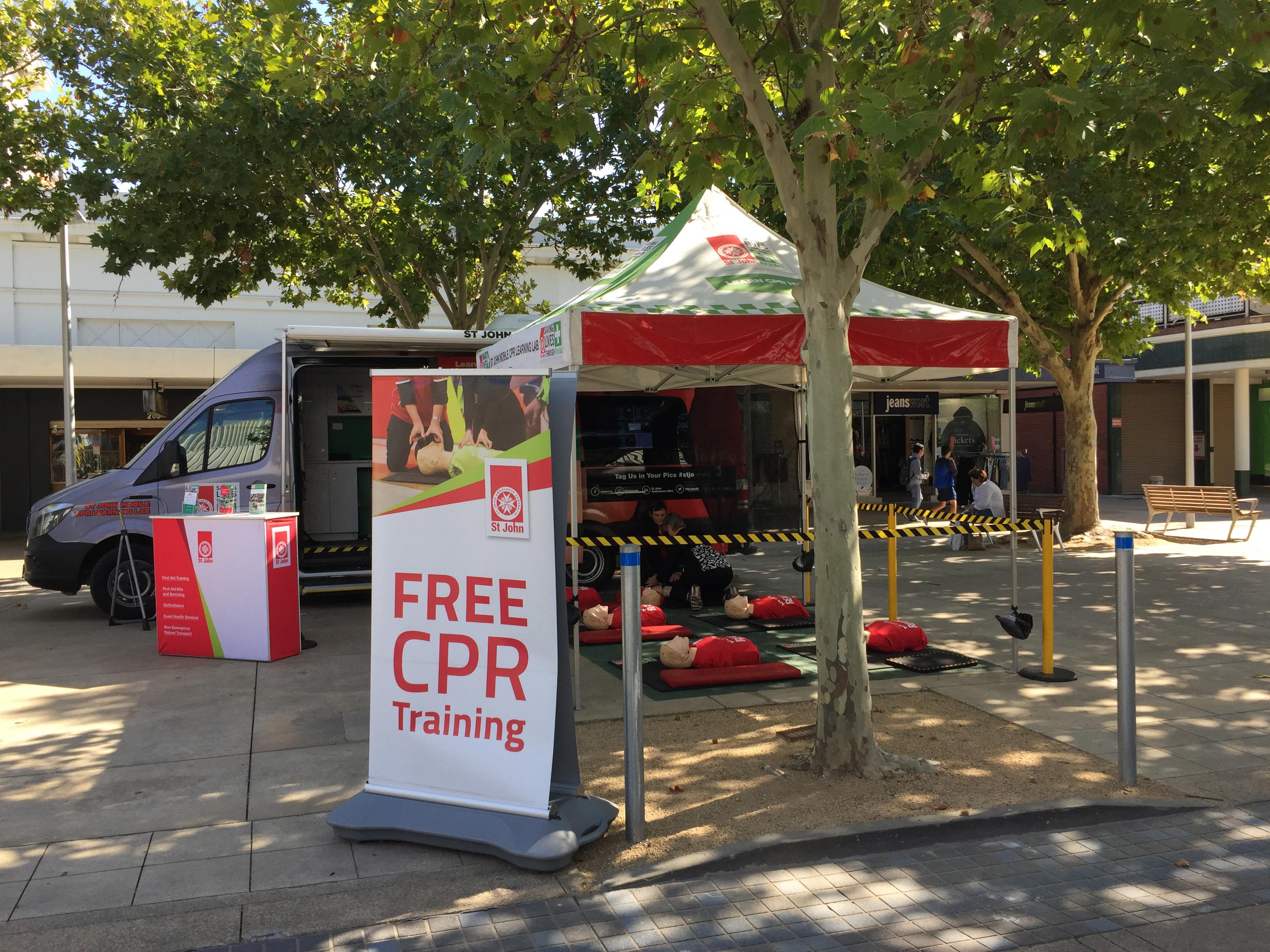 Less than a quarter of Victorians are qualified and confident to provide First Aid in the event of a health emergency.
In an attempt to increase these numbers St John Ambulance's CPR Lab visited Bendigo to provide free CPR lessons to the community at Hargreaves Mall on Wednesday 30th August.
The visit saw 100 people, who otherwise were untrained and not confident to provide CPR in an emergency, complete CPR lessons with St John Ambulance Victoria professional trainers.
Read more from the Bendigo Advertiser here.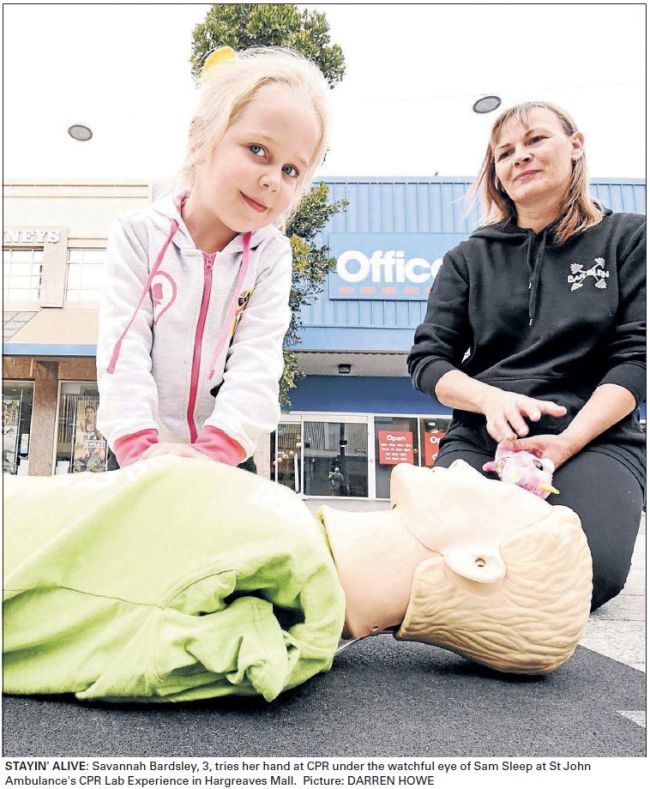 PROVIDE FIRST AID
Learn how to manage a range of common first aid scenarios.
FIRST AID IN SCHOOLS PROGRAM
Did you know we train 200,000 Primary School children each year in First Aid for free?
FIRST AID GAME APP
Learning First Aid can be fun! Learn the fundamentals of First Aid in a gamified experience. Download the FREE game on Apple App store or Google Play store.